Adults worry about many things when it comes to the younger generation, but a new study reveals a surprising trend in priorities when it comes to some of those concerns.
C.S. Mott Children's Hospital's National Poll on Children's Health reveals that while childhood obesity, bullying and drug abuse were the top three on this year's list of worries among the 1,982 adults polled, smoking (last year's fourth biggest concern for kids) has slipped.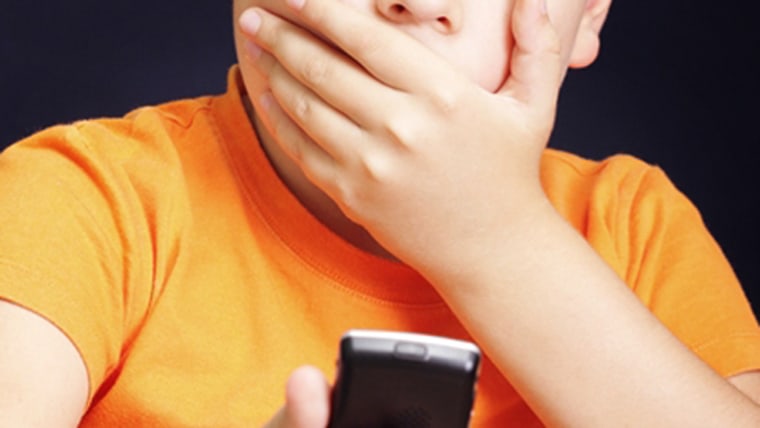 Tobacco use now ranks seventh, while worries over the under-18 crowd sending and receiving racy texts are on the rise.
In 2014, sexting didn't even make the National Poll's top 10 list. Now, it's sixth, with 45 percent of all adults in the study considering it one of the "biggest problems" facing children.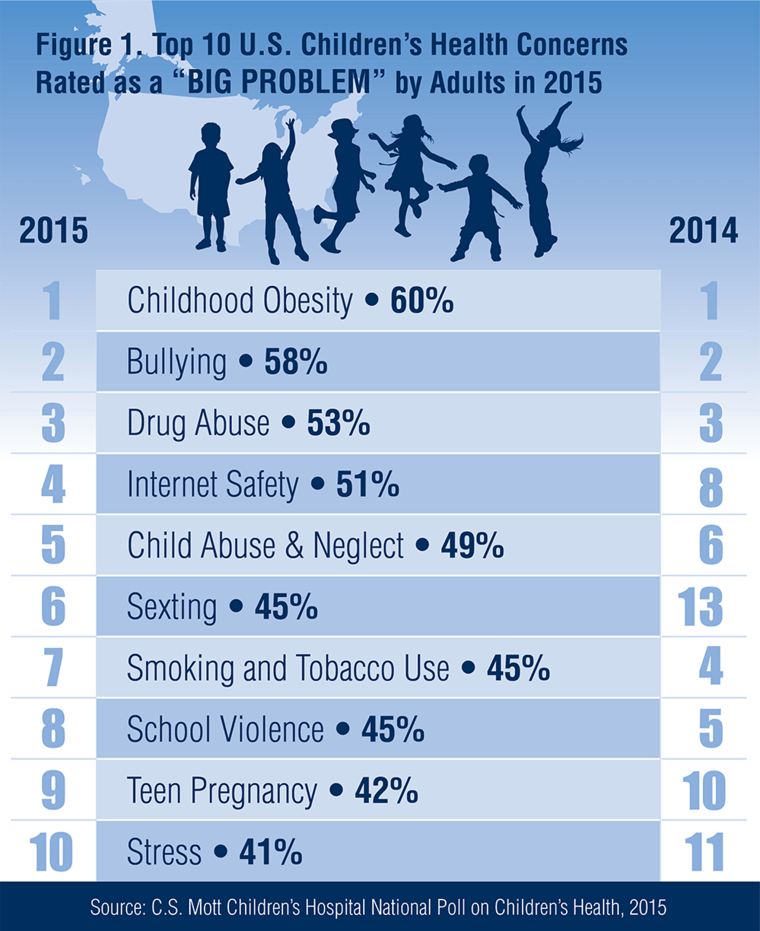 But that's just the overall results.
'[Adults] from different racial/ethnic groups see many other health problems facing children in their communities quite differently," the study noted.
For instance, among black adults in the study, sexting didn't make the top 10 list at all, and it only ranked eighth among Hispanic adults.
"This is a reminder that programs that use a 'one-size-fits-all' approach may not be successful in addressing communities' child health concerns," the full report concluded.