ESPN announcer and SportsCenter host Stuart Scott died following a lengthy battle with cancer on Jan. 4, 2015. On Monday, Scott's daughters, Taelor (20) and Sydni (16), marked the occasion with a moving tribute that celebrated his life — and his impact on their lives.
The video, filmed for Dear World (a project that asks subjects to share a "meaningful message with family, friends and strangers"), opens with Scott's own words.
"I can't give up, because I can't leave my daughters," he can be heard saying in an audio snippet from his Jimmy V Award speech at the 2014 ESPY Awards. "The best thing I've ever done, the best thing I will ever do, is be a dad to Taelor and Sydni. I love you guys more than I will ever be able to express. You two are my heartbeat. I am standing on this stage here tonight because of you."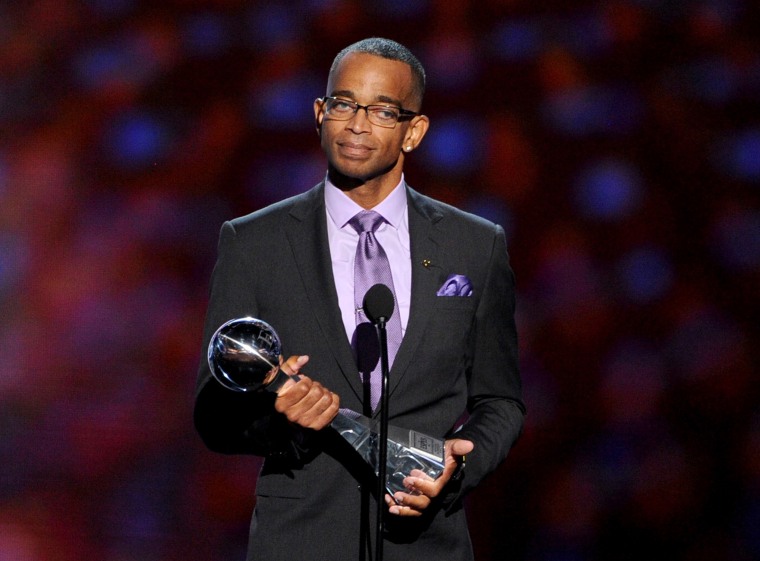 In turn, they honored him in the clip, reminiscing about his powerful influence on both of them.
The sisters also posted a letter to their father on the Dear World site, in which they wrote, "Growing up we thought all Dads worked 'inside the television.' This last year, we realized the full impact you've had on the world, and how important you were to so many."
They said that he lived his life "with a fierce sense of authenticity, passion and competitiveness," and they explained that by going public with his battle with cancer, he "showed the world how to fight with that same fierce passion, instilling a sense of hope and inspiration to so many."
On the cover of his 2015 memoir, "Every Day I Fight," Scott had the words "Making a difference, kicking cancer's ass," written across him arms. At the end of their video tribute, Taelor and Sydni had words from their father's moving Jimmy V Award speech written across their own arms.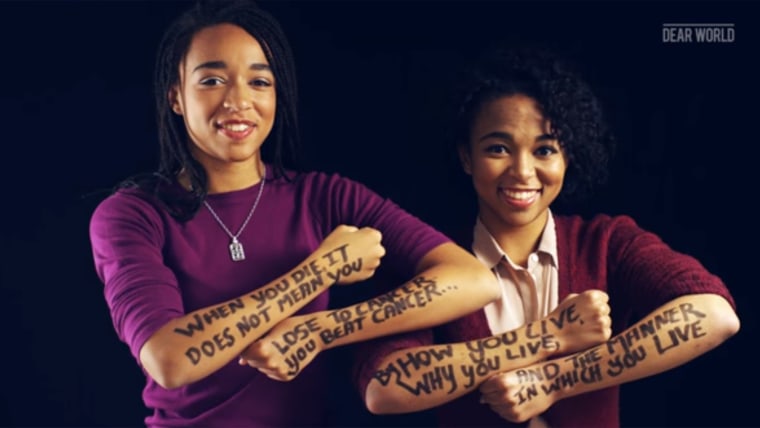 "When you die, it does not mean you lose to cancer," the message started. "You beat cancer ... by how you live, why you live and the manner in which you live."
Follow Ree Hines on Twitter.