/ Source: TODAY Contributor
When teachers at Beckley Elementary in West Virginia considered going on strike, they worried their students would go to bed hungry. About 300 of the school's 430 students rely on the free breakfast and lunch programs and a closed school meant many would have rumbling bellies.
"One of our biggest worries … was our kids getting fed," Patrick Williams, a social worker at Beckley Elementary, told TODAY. "We truly honestly care about our kids."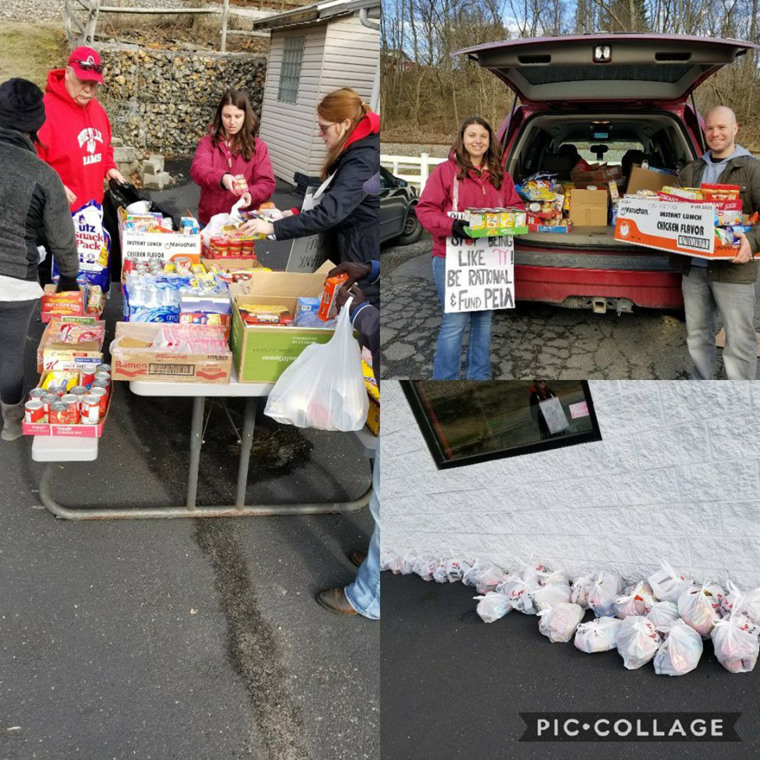 Before the statewide teacher strike in West Virginia, Williams and his colleagues brainstormed about how to feed their students during it. In a faculty meeting, they pooled money to purchase pizzas, fruit, and water. They set the first free lunch at a local grocery store on Febrary 23, the second day of the strike. When the local Sam's Club and Little Caesar's Pizza learned of it, they also donated items.
During lunch, teachers and staff handed out slices from about 40 boxes of pizza, but they still had about 60 boxes left. That's when Williams suggested they visit the students at home.
"That was the coolest part of the situation, getting to go to them," he said. "A couple of them were shocked at first."
After the novelty of seeing their teachers outside of school wore off, the children felt thrilled to have pizza delivery.
"It was a pretty awesome thing," he said.
During the strike, now on its eight day, teachers throughout West Virginia have gone out of their way to provide students with food. Teachers and staff at Horace Mann Middle School in Charleston prepared bagged lunches to send home with their students before they hit the picket line. Others worked with local food pantries to drop food off at students' homes.
"A lot of our students depend on school breakfast and lunch as some of their most consistent meals," Jennifer Wood, from the West Virginia American Federation of Teachers, told TODAY. "Our teachers wouldn't feel comfortable if their students weren't taken care of."
Nearly 15 percent of the households in West Virginia face food insecurity.
As the strike has lingered, teachers have continued finding ways to feed their students. One day, Williams and his colleagues made snack bags, with nonperishable foods, such as ramen noodles, mac and cheese and ravioli, which they delivered to their students. Observing the children's reaction made the effort worth it.
"It was really about seeing those kids smile," Williams said. "It was pretty fulfilling."
West Virginia teachers are asking for a raise as they are some of the lowest paid teachers in the nation, ranking at 48th in the United States. Their insurance premiums are increasing without any sort of cost of living adjustments.
But the teachers feel prepared to feed their students as long as necessary.
"There is no doubt in my mind that if we had to do it again we would do it again," Williams said.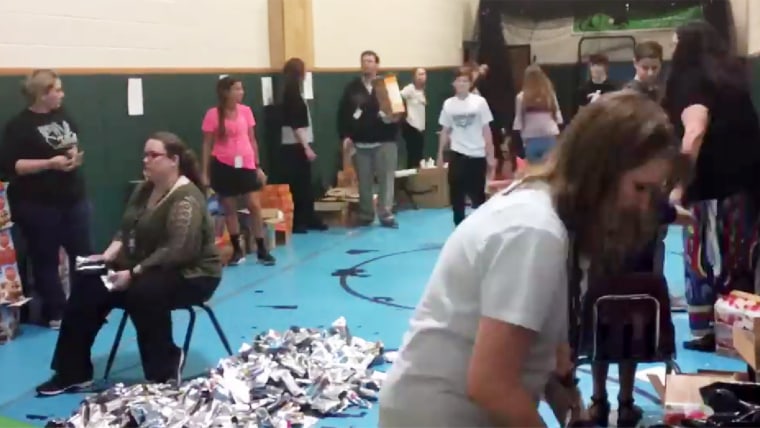 For her part, Wood wasn't surprised to hear about so many generous teachers.
"(Giving) is basically a fact of life for teachers every day," she said.