Carrie Fisher was second-generation Hollywood royalty, and following her death and that of her mother, Debbie Reynolds, just one day apart, fans found the perfect photo to share as a social media memorial to the two beloved stars.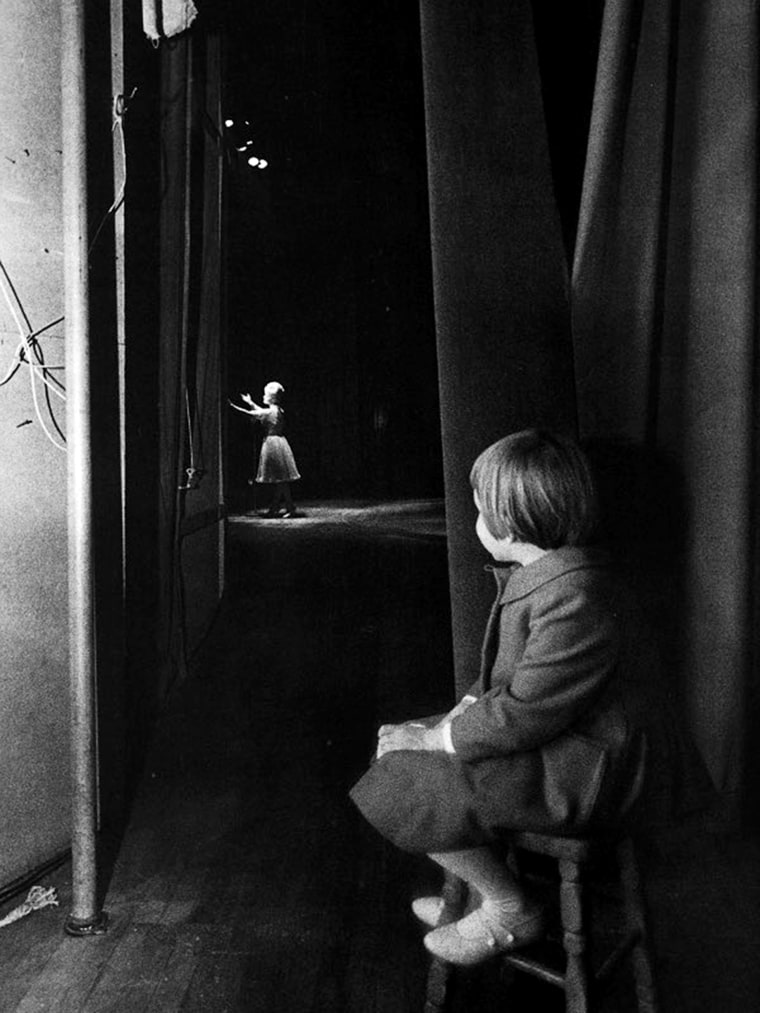 The simple black-and-white shot has appeared on Instagram, Twitter and Facebook again and again, and even without details or commentary, it's a moving image — one that seems to explain why a young Fisher, seated in the wings as Reynolds commands the stage, would want to follow in her mother's famous footsteps.
RELATED: How Debbie Reynolds and Carrie Fisher healed their relationship before their deaths
But there's no need to guess about that moment in time, because the man who captured it has all the details.
Lawrence Schiller told People that he'd followed Reynolds on assignment for couple of days at the Riviera Hotel in Las Vegas in 1963, and that during that time, Fisher was inseparable from the actress.
"Every place her mother walked, she would walk after her," he recalled.
RELATED: Is it possible to die of a broken heart?
And when her mother took the stage to perform at the venue, 6-year-old Fisher followed as far as she could — all the way to that special spot in the wings.
"I remember she just sat there for the whole performance," he told the publication. "It wasn't like she was there for two minutes then ran away or started to cry. She was just mesmerized by her mother."
RELATED: 'Devastating': Debbie Reynolds' death leaves stars reeling after loss of Carrie Fisher
Thanks to Schiller, anyone can see that for themselves.
Follow Ree Hines on Twitter.