/ Source: Good Housekeeping
There's nothing better than a blizzard — hunkering down at home, sipping hot chocolate, and binge-watching TV shows. What could be better? Nothing, unless it's the third day you've had to keep your kids in the house and they are racked with cabin fever.
Some school districts remain closed in the aftermath of winter storm Jonas, and for parents whose kids are starting to get antsy while being cooped up inside, the situation may be getting dire. If you're still snowed in with the kids and seeking new ways to keep them busy and fed, check out these two easy snowman-inspired activities that make for delicious snacks and are perfect for the kiddos.
RELATED: Should children be allowed to go sledding alone? Why one writer says yes
Egg-cellent men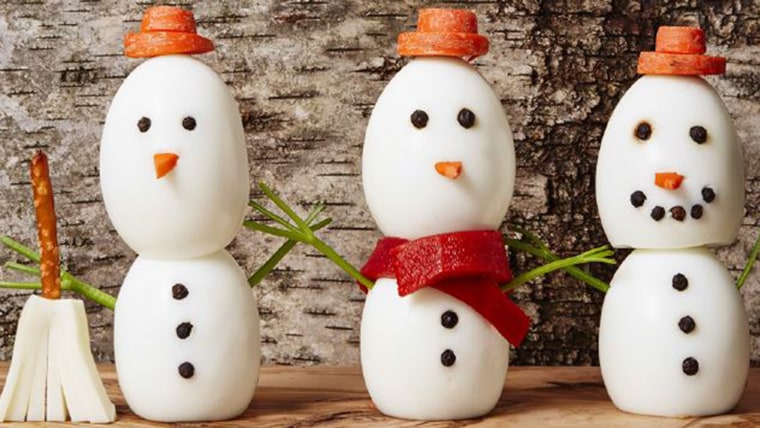 For each snowman, trim the bottoms of two hard-cooked eggs and stack, using a wooden skewer to hold together. With a toothpick, poke holes for eyes, buttons and mouth; press in peppercorns. Slide raw carrot slices onto the skewer for hat, then add a carrot nose. Use parsley stems as arms. You could even wrap his neck with a roasted red pepper scarf.
RELATED: 3-year-old boy gets rid of neighborhood snow one driveway at a time
Frosty friends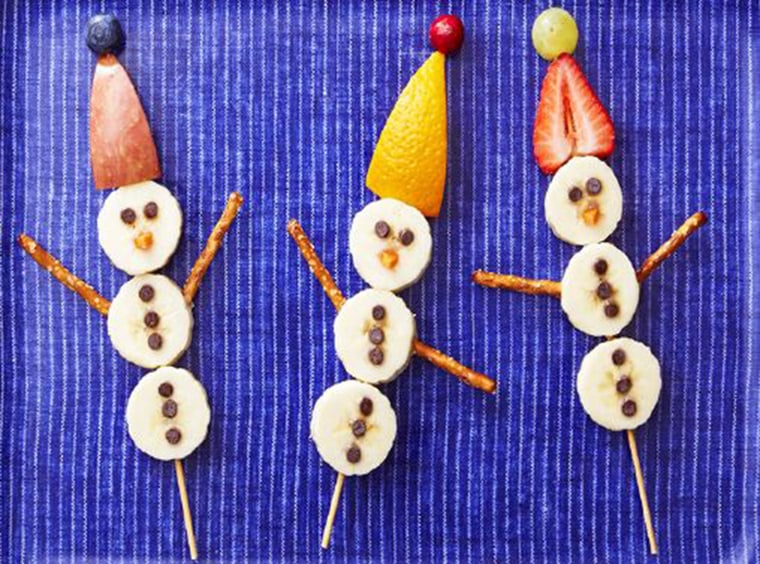 To make one, slide three thick banana slices onto a skewer. Use mini chocolate chips for buttons and eyes. Have leftover carrot from the egg snowmen? It's a nose! Top with a hat made from an apple, orange or strawberry slice with a blueberry, cranberry or grape pom-pom. Add pretzel arms, and yum.
RELATED: 3 Indiana boys volunteer to shovel snow from woman's driveway for free