Two weeks after giving birth to a healthy baby boy, Bobbie Thomas and her husband Michael are sharing new photos of their little bundle of joy, Miles Thomas Marion!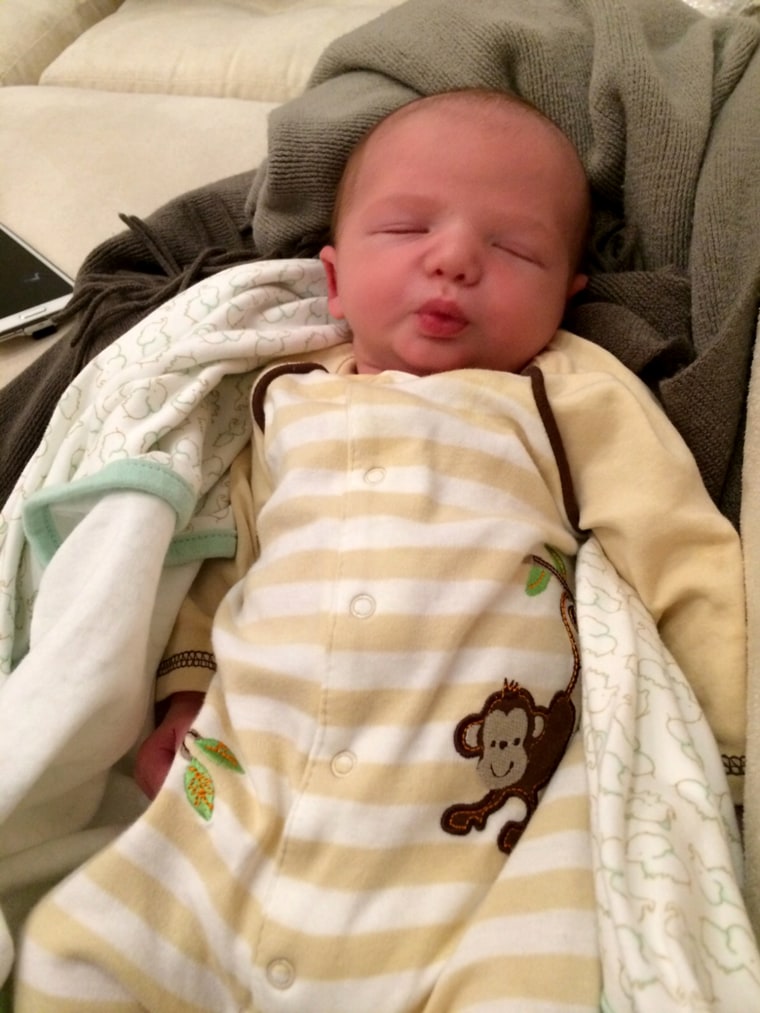 "Still in awe!" Bobbie told TODAY.com. "So many emotions, from extreme joy to a few overwhelming moments."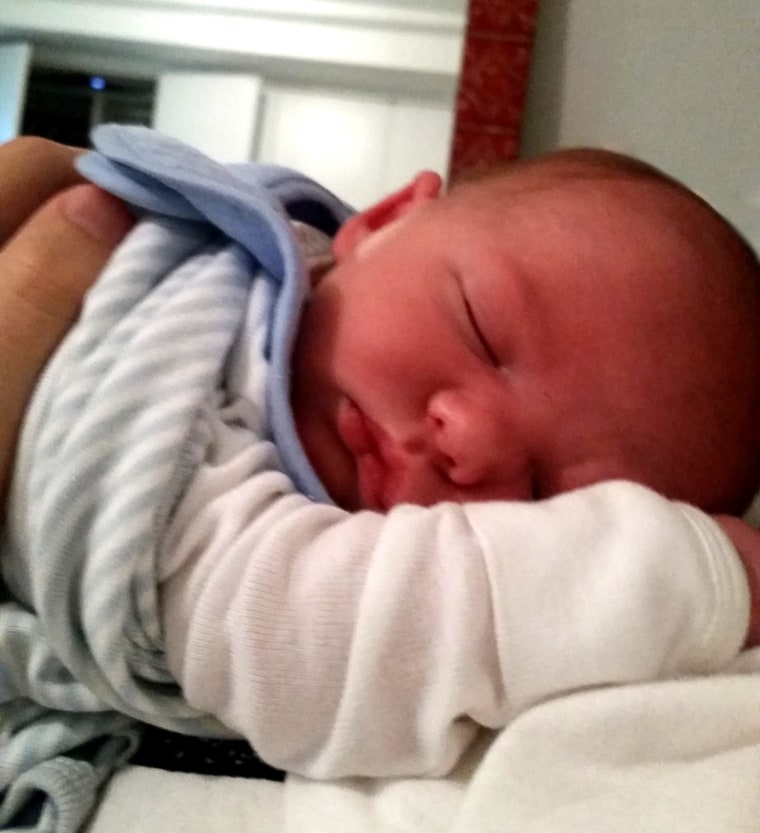 Bobbie and Michael have had to adjust their sleeping schedule but are handling it with the right attitude.
"Even more reasons to stay in PJs all day," Bobbie said. "When baby sleeps, mommy sleeps!"
The sweet little guy weighed 7 lbs 5oz., and measured 20.5 inches long.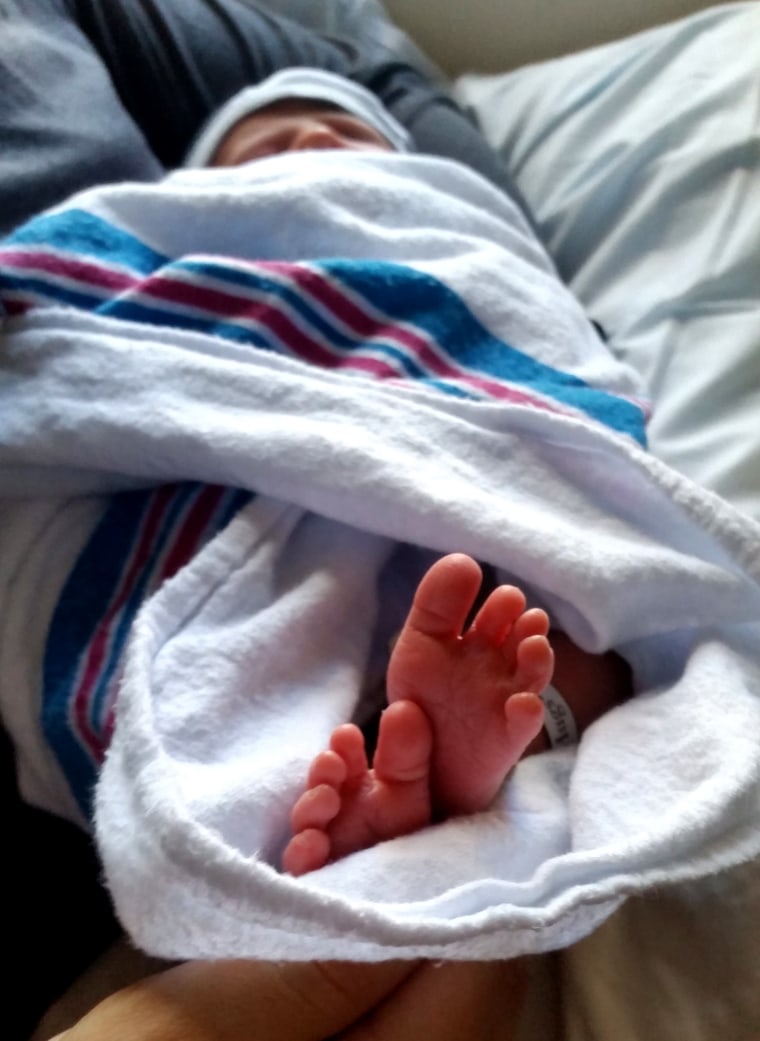 Bobbie has publicly shared her battle with infertility and opened up to TODAY Parents throughout the journey.
"While starting a family is something my husband, Michael, and I are excited about, the journey to get there has, so far, been a little different than what we anticipated," she wrote.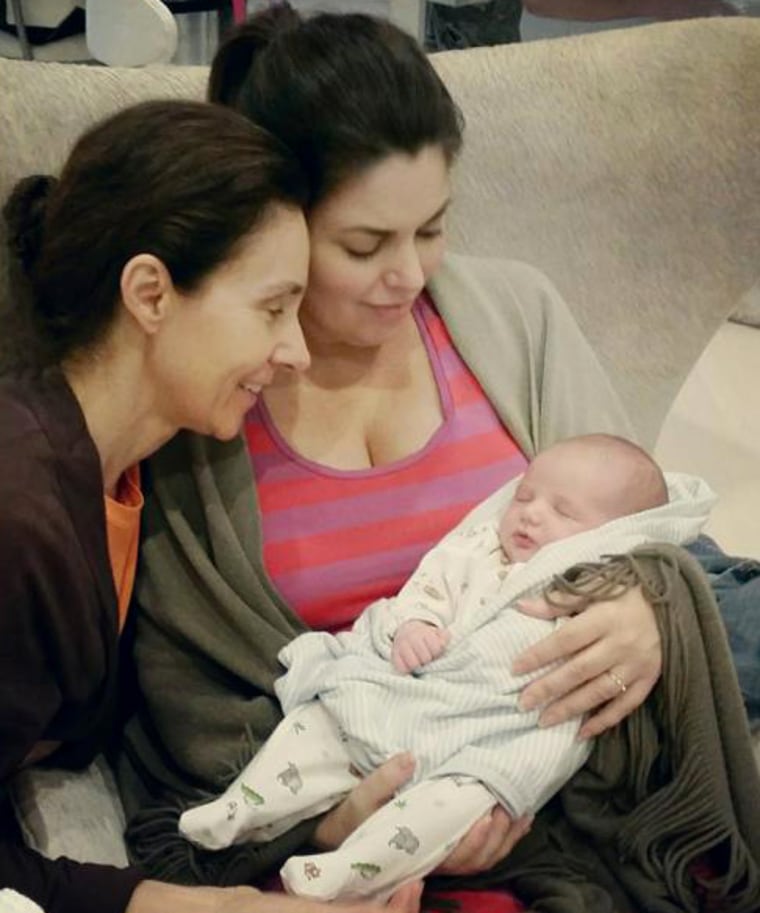 We got to celebrate all the big milestones with Bobbie, including throwing her a gender reveal party on the show and getting an inside look at her baby shower, hosted by Kathie Lee.
"I can't [even] express how touched we feel by all the well wishes. Miles sends a kiss and a burp!" Bobbie told us.
Follow TODAY digital dude and Hope Dealer Kyle Michael Miller on Twitter.