He made screens as irresistible as candy to children, but it turns out Steve Jobs wasn't a fan of his own kids spending time glued to the electronic gadgets he invented.
In a column published in The New York Times this week, titled "Steve Jobs Was a Low-Tech Parent," reporter Nick Bilton recalled a conversation he had with the late Apple co-founder.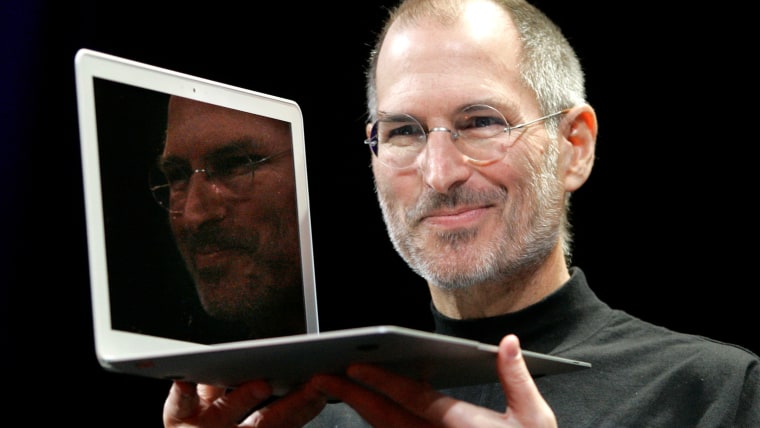 "So, your kids must love the iPad?" he asked Jobs in 2010 as the public was getting its hands on the first generation of the tablet.
"They haven't used it," Jobs replied. "We limit how much technology our kids use at home."
If Jobs worried about how all that fascination with tablets, smartphones and other devices might affect young brains, what are modern parents to think? 
Child development experts advise that the message is, as always, all things in moderation.

"I don't think that being a low-tech parent is better than being a high-tech parent, and I think quite honestly it's too simple a distinction," Dr. Dimitri A. Christakis, director of the Center for Child Health, Behavior and Development at the Seattle Children's Research Institute, told TODAY Parents.
"I personally don't think there's anything wrong with judicious use of technology, especially if it's some of the more interactive, innovative and even educational uses."
There are lots of learning apps that are stimulating and engaging for children, said Dr. Kirsten Cullen Sharma, a psychologist and co-director of the Early Childhood Clinical Service at the NYU Langone Medical Center.
The key is for parents to monitor how much time kids are spending online and supervise what programs they're using, she added.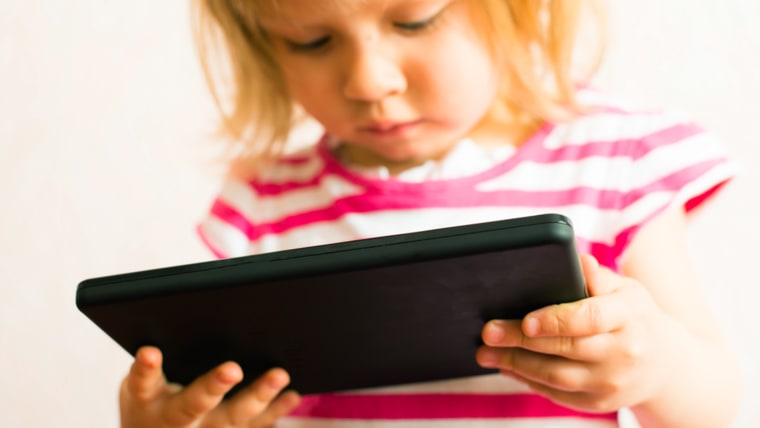 How much technology is too much? The American Academy of Pediatrics recommends that children and teens spend no more than two hours with gadgets per day, with no screen time at all for kids under 2. But Christakis, who helped develop those recommendations, now believes they are dated and thinks 30 minutes to an hour is OK for children under 2 as long as the activity is interactive.
Christakis tells parents to provide a healthy media diet for their children. So reading a book on a tablet, for example, is clearly not the same as playing Candy Crush, he noted.

"Just like a healthy food diet, it has to be appropriately balanced and things have to be present in the right healthy proportions," Christakis said.
"(But) even if you are using your iPad to play an educational game, or to be on an educational website -- if you're doing it for six hours a day, you're surely not doing some other things that are important both developmentally and socially."
One big concern is that many kids end up messaging rather than talking in person, which may have a real impact on their social skills, Cullen Sharma said.
"We want kids to be good at reading people's facial expressions and understanding gestures and know how to appropriately respond in the moment in verbal communication," she noted.
"One of the things we worry about is how much face-to-face time are kids getting in building social interactions and friendships?"
A new study by UCLA psychologists found sixth-graders who spent five days at a camp where electronics were not allowed ended up doing much better at reading other people's emotions than kids who continued to text, watch TV and play video games.
"The time the participants spent engaging with other children and adults face-to-face seemed to make an important difference," the authors wrote.

Much more research is needed to find out how all these tempting gizmos are affecting children, both Christakis and Cullen Sharma said. After all, the iPad has only been around for four years, even if it seems like your child has been glued to it forever.