/ Source: TODAY Contributor
Nicole Nichols decided she'd had enough. The Richland, Mississippi, mother of two was tired of trying to figure out how to navigate the Medicaid system to help pay for the monthly supplies and medication necessary for her daughter Bella, 8, to live with Type 1 diabetes
So, on June 27, Nichols wrote to her state legislators in search of help, not just for Bella but for all the children in Mississippi who suffer from Type 1 diabetes, a disease in which the body's immune system attacks and destroys the insulin-producing cells in the pancreas.
"I wrote the letter because over the past few months, more and more families have come forward asking for help procuring certain diabetes management related items," Nichols told TODAY Parents. "I spent several months trying to change my daughter's pump supplies and got nowhere because of the red tape. I felt that it was time to approach these people who have a bit of influence."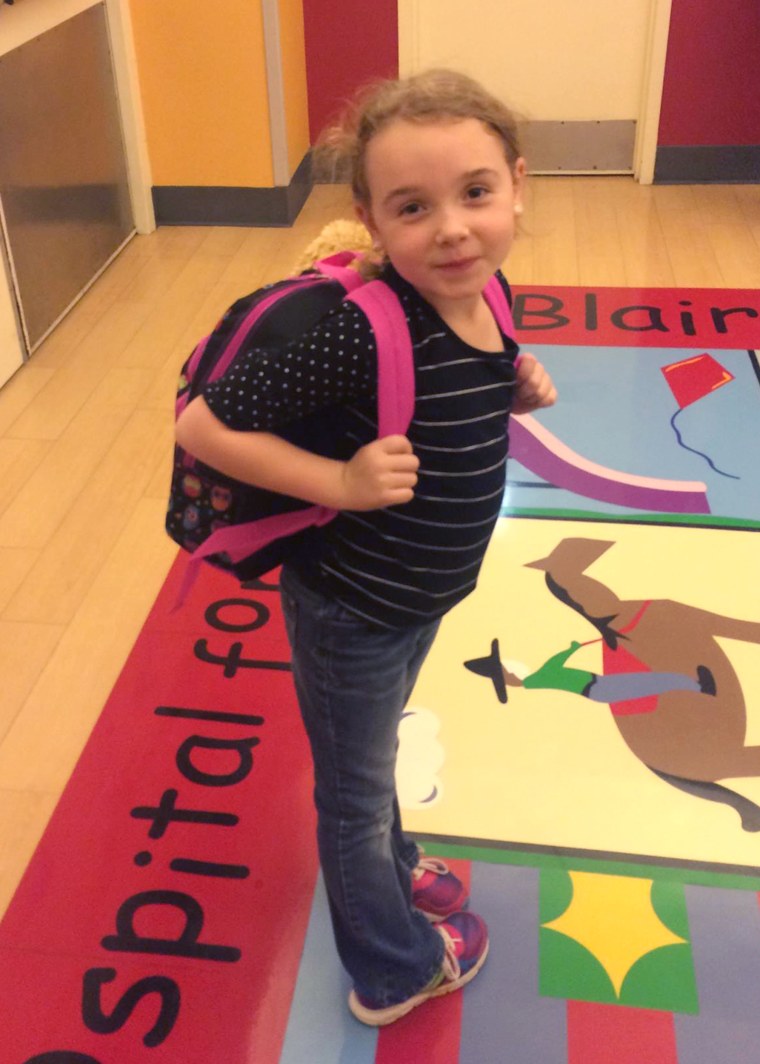 While few of the state representatives responded to Nichols, the response from Jeffrey Guice (R-Ocean Springs) shocked her:
"I am sorry for your problem. Have you thought about buying the supplies with money that you earn?" he asked in a reply email to Nichols.
Nichols posted the email exchange on her Facebook page about her life parenting a child with Type 1 diabetes, Living in the World of Test Strips, where it has been shared almost 7,000 times this week.
Rep. Guice did not respond to an interview request from TODAY Parents, but Nichols said she met with him privately and said that he has apologized to her. Nichols was also contacted by Mississippi Medicaid and a caseworker at United Healthcare, both of whom are trying to help her.
Type 1 diabetes, also known as juvenile diabetes, is still poorly understood by the public and often confused with the more common Type 2 diabetes. According to the American Diabetes Association, only 5 percent, or about 2 million, of those with diabetes have Type 1, which is in no way caused by diet or lifestyle.
Perhaps Guice didn't realize when he emailed Nichols that the parents of Type 1 diabetes are famously fierce, advocating for their children who battle a poorly understood disease every day of their lives.
Moira McCarthy's daughter, Lauren Stanford, was diagnosed with Type 1 diabetes when she was six years old. "I honestly knew very little about Type 1 before Lauren was diagnosed," Plymouth, Massachusetts, resident McCarthy told TODAY Parents.
In those early days, "I considered getting a tattoo down my arm: 'No, she won't grow out of it. Yes, she has to take those shots forever, and no, there's no remission or regulating Type 1.' If only I had enough room to add, 'and eating a salad does not fix it,'" McCarthy said.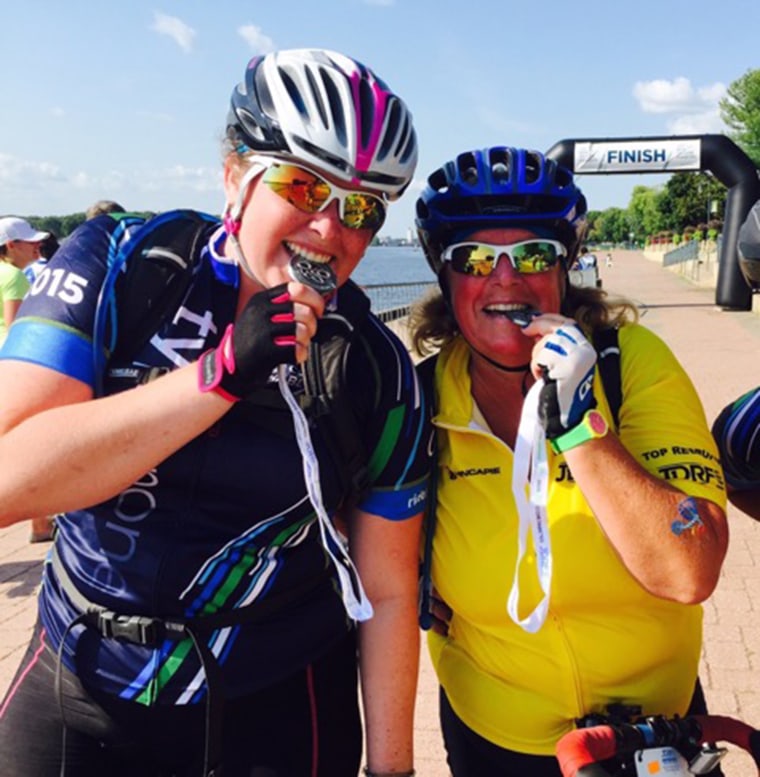 Lauren is now 25 and lives in Washington, D.C., and McCarthy said she believes that the perception of Type 1 diabetes has only worsened since her daughter's diagnosis. "The world thinks we just fed our kids wrong," she said.
McCarthy led a charge to legalize stem cell research that could help T1D patients while Lauren testified twice before Congress. Like other parents of T1D kids, she raises money for research through walkathons and bike races.
Of her advocacy efforts, McCarthy said, "We must. After all, if I don't, who will? I'm proud to be a stakeholder in the change. Faster insulin, smaller meters, continuous glucose monitors, and more. We need to do more, and its going to take an army of fierce moms, and folks in general, to make it happen."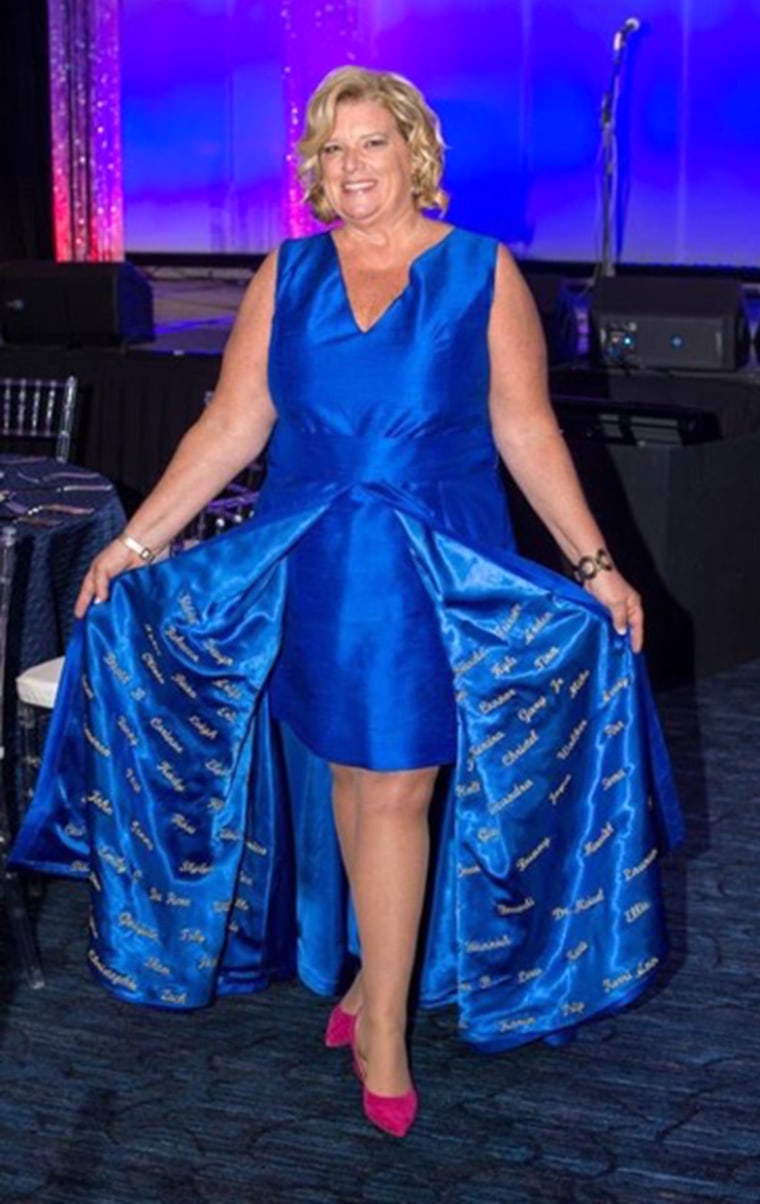 Kate Farnsworth, a mom of four in Bolton, Ontario, Canada, became involved in T1D advocacy when her oldest daughter, Sydney, was diagnosed at age 8. "In my experience, T1D is invisible and can be isolating," Farnsworth told TODAY Parents. "Our local community is very small, and so we reached out online to others who understand our situations." Farnsworth is now involved with app development for Nightscout, a parent-developed project with the motto "We're not waiting," which gives parents the ability to monitor their T1D children's glucose levels remotely using existing monitoring devices.
"I am grateful for any small thing I can do to ease their burden," she said.
Never miss a parenting story with TODAY's newsletters! Sign up here
Palm Beach County mom of two Melissa Smith, whose son Dylan, now 9, was diagnosed at the age of 18 months, said, "I'm a little biased in that I think every T1D mom is a 'dia-badass,' as this disease can suck the life out of you, but every day we get up and do the battle again, no matter how tired or frustrated we are."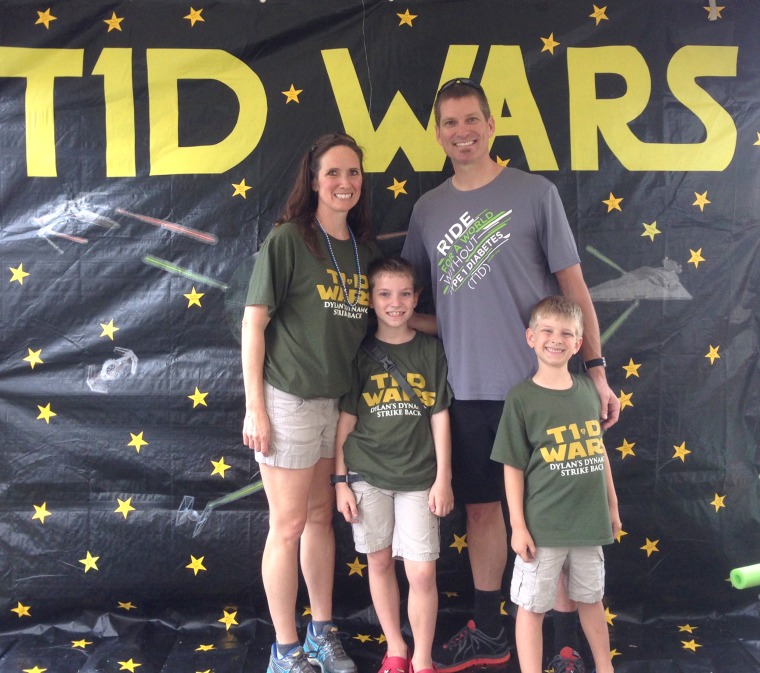 McCarthy said that T1D parents are warriors "because our kids get no break; no remission. Type 1 is like the waterboarder of diseases. Even on a quiet diabetes day, it's there — poking at you, bothering you, messing with your life. And that's why, until the cure, there will never be a day I don't lobby, fund-raise, bike train for the annual 100-mile ride, help other parents and keep on keeping on."
For more information on advocacy for children with type 1 diabetes, visit McCarthy's Facebook page, Project Blue November.
This story was first published on July 1, 2016.