If there's one thing we know about the holidays, it's that holiday shopping can be more than overwhelming. Everywhere you look there are a million gift guides, a million different recommendations and a million people telling you to buy this version or that version of the gift on your special someone's list.
That's where BestReviews comes in. It's an online review site that tests dozens of products to recommend the best of the best (and the best bang for your buck). From blankets to cordless drills, they've reviewed thousands of categories to make everyday shopping easier. Now that's a Christmas miracle!
So what's worth your money? BestReviews shared their picks for the top-tested products that people are shopping for right now.
1. Best Instant Film Camera
Feeling nostalgic for Polaroids? Luckily, there are lots of updated options for taking instant photos. BestReviews checked out 16 different models from stores around the web, narrowed it down to a top 5 list, and then spent 68 hours testing — interviewing 8 experts and consulting 142 consumers. Here are their picks:
Best Bang for the Buck: Fujifilm Instax Mini 9 Camera, $69, Walmart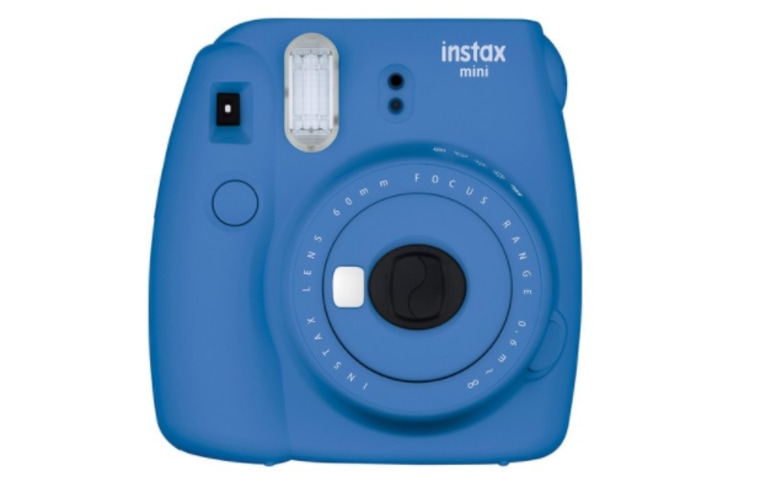 The Fujifilm Instax Mini isn't just a colorful throwback accessory. The latest version has automatic exposure measurement and a high-key mode made specifically for portraits. It's a great, basic instant camera for someone who likes the vintage look of instant photos.
This is also available in other colors on Amazon for $69, but all except the lime green have sold out!
Best of the Best: Fujifilm Instax Mini 90 Camera, $150 (normally $180), Amazon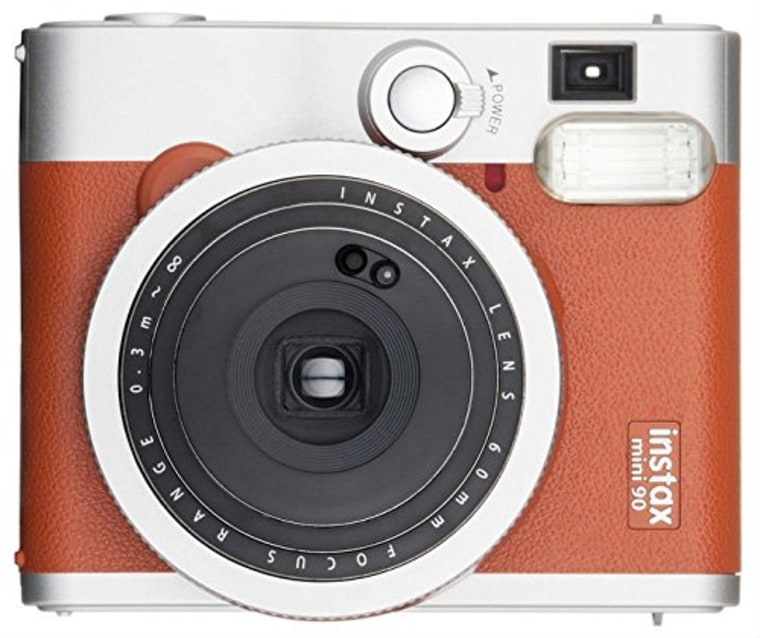 With 1,221 positive reviews on Amazon, this camera has reviewers and customers alike raving. BestReviews liked the retro styling and the easy-to-use features like double exposure mode and self timer. Unfortunately, this camera is out of stock until December 23rd (and a little pricey).
2. Best Popcorn Maker
A popcorn maker is a fun gift for someone who loves movies, or who just loves popcorn. BestReviews looked at 57 different models, talked to 1 expert and consulted with 105 dedicated popcorn consumers to find the best popcorn makers you can use at home:
Best of the Best: Cuisinart EasyPop Hot Air Popcorn Maker, $30 for red color (normally $40), Walmart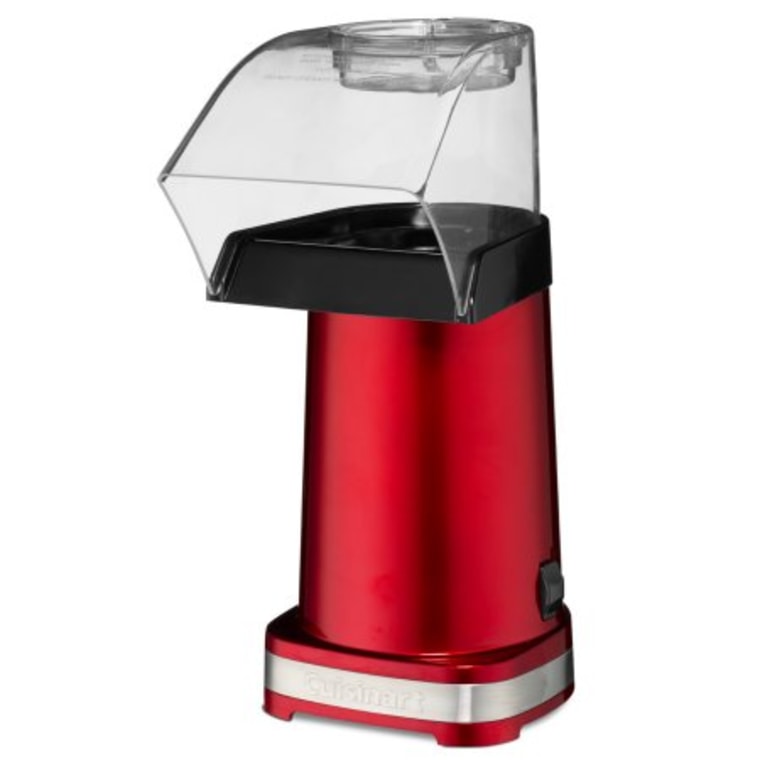 If you want a lot of popcorn fast, this is the way to make it — this beauty can make 10 cups of delicious popcorn in less than three minutes. That might be even easier than popping a bag in the microwave!
Best Bang for the Buck: Presto PopLite Hot Air, $19,Walmart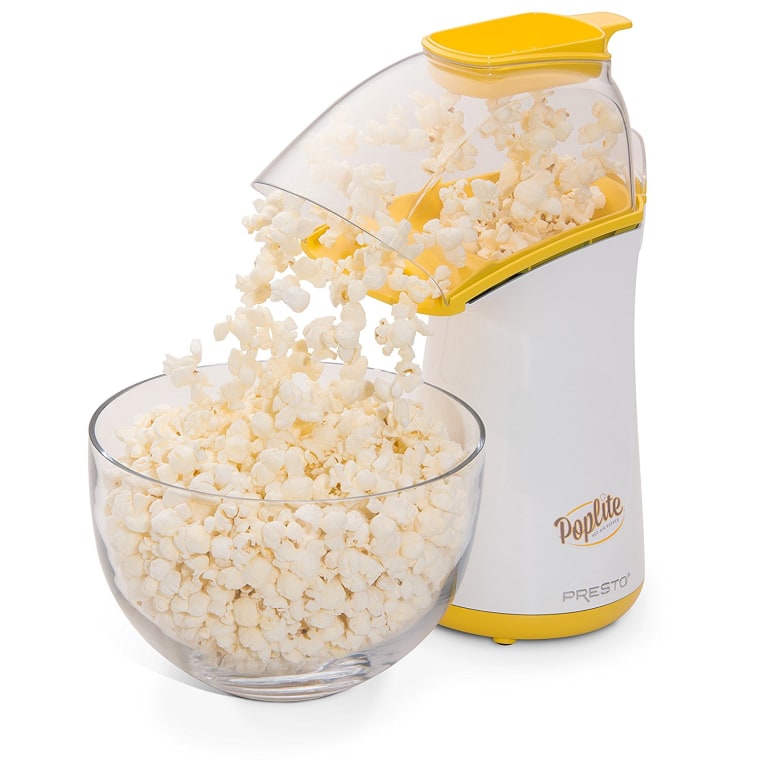 BestReviews says that it's hard to go wrong with this popper: it's a good value and it works relatively quickly. Their only con is that you need to keep an eye on it because some kernels may burn on the bottom if it's left unwatched.
This is also available on Amazon for $35.
3. Star Wars Toys
As the resident Star Wars nerd in your life schedules repeat viewings of "The Last Jedi," you can make their holiday with these themed gifts. BestReviews did us all a huge favor and tested out a few of the top Star Wars toys on the market, from the BB-8 action figure you've seen everywhere to a Chewbacca electronic mask, and offered these recs as their top toys in the galaxy:
Best of the Best: Star Wars Bladebuilders Jedi Lightsaber, $36 (normally $50),Jet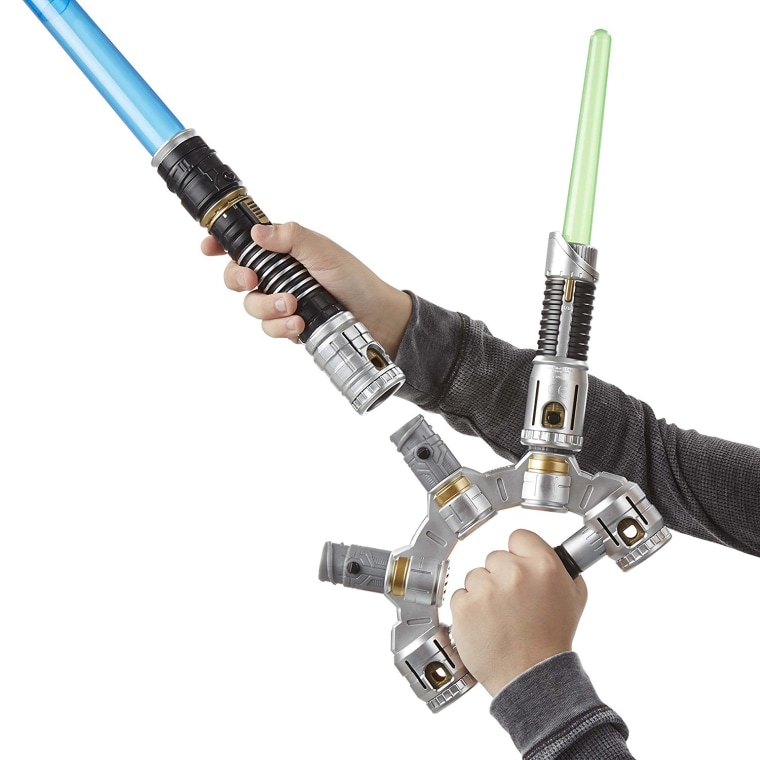 Who hasn't dreamed of owning their own light saber? Whether they're 5 years old or 50, your favorite Star Wars fiend will love constructing over 100 combinations from these pieces and making the classic light saber sound. We love how realistic they look — and the affordable price tag.
This toy is also available on Amazon for $36.
Best Bang for the Buck: Star Wars Galactic Heroes Action Figures, $30, Amazon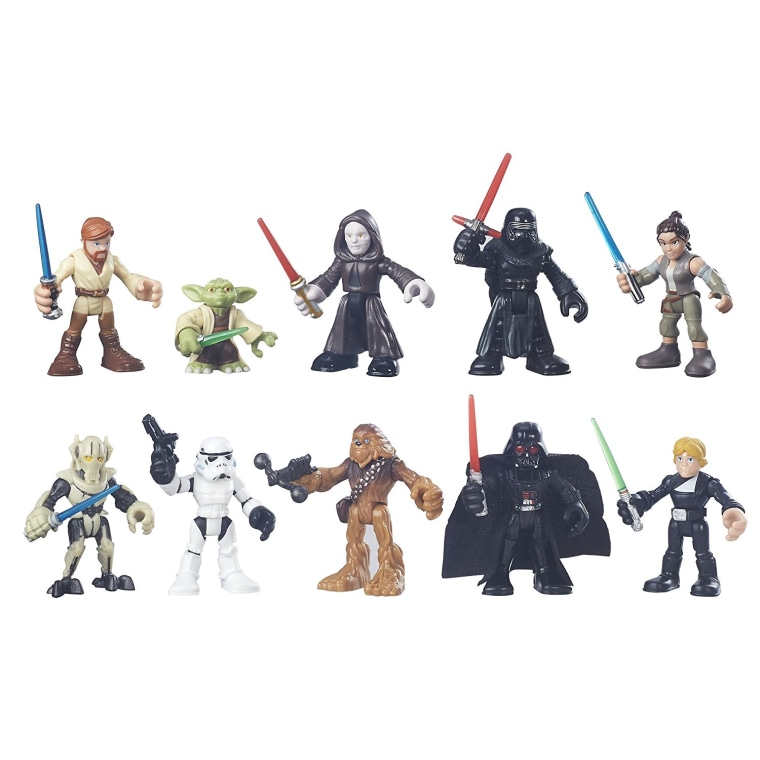 These figurines are small in size but ideal for younger Star Wars fans. The sets are collectible and individual characters are sold separately, which encourages trading and sharing.
4. Best Smart Doorbell
Maybe a smart doorbell is one of those things you didn't know you needed. For those who are in the dark, these gadgets allow you to see the front of your house, via the comfort of an app on your phone. Check it when someone rings your doorbell, or keep an eye on your home to see if your packages are waiting for you on your doorstep.
Best Reviews looked at 47 models and chatted with 203 consumers to determine their picks:
Best of the Best: Ring Video Doorbell Pro, $249 (normally $334), Jet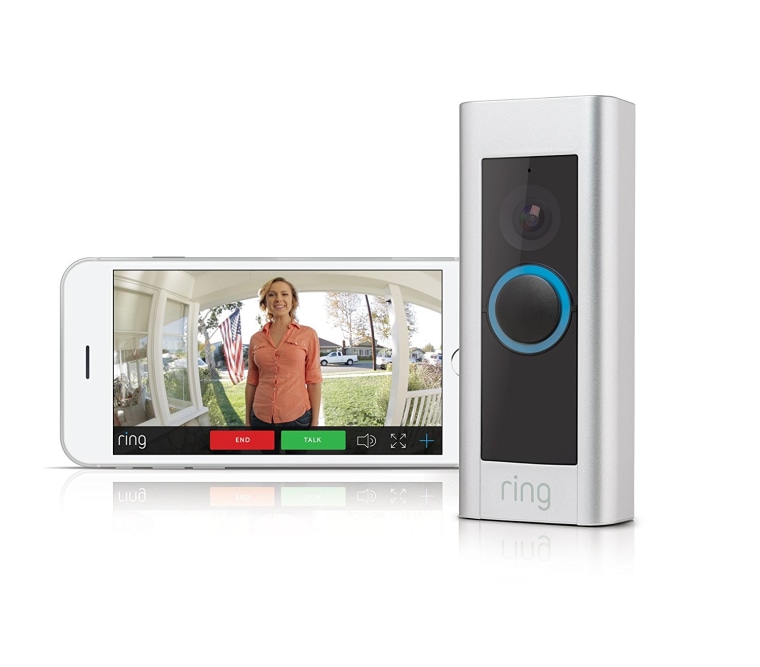 BestReviews loves Ring because it's easy to install and has a clear video feed. If you've ever worried about people trying to break into your home, this will make you feel more at ease. Additionally, if Ring ever gets stolen, the company will send you another one for free!
Best Bang for the Buck: Honeywell Premium Wireless Doorbell, $20 (normally $70), Amazon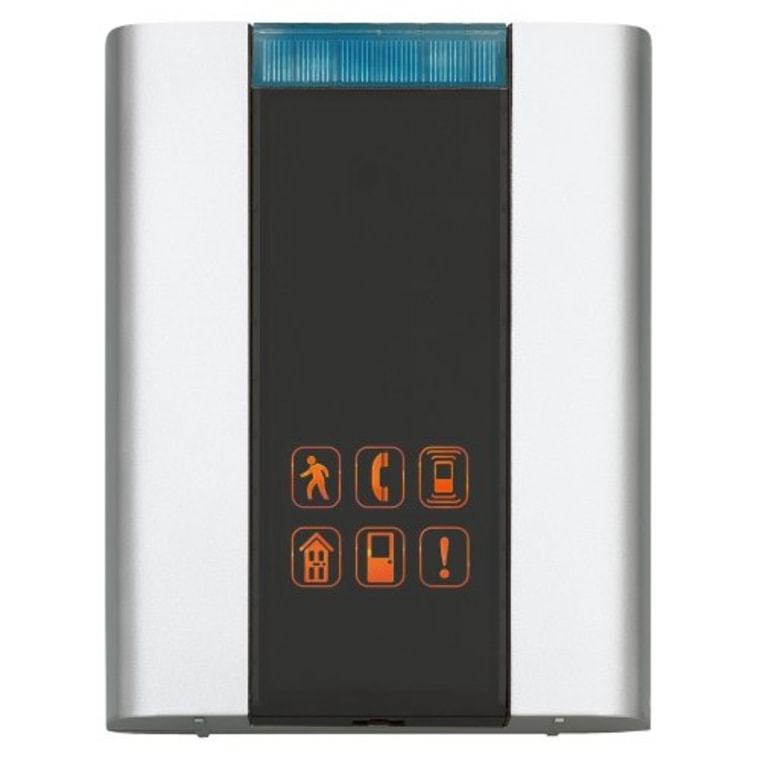 Bottom line: BestReviews found this a reliable, versatile device with security accessories available. They do note that the design is a bit more contemporary than the other models they reviewed and therefore may confuse some people who arrive at your door expecting a traditional doorbell, and operationally, it's not as straightforward as other systems.
5. Best Spiralizer
For the health nut in your life, a spiralizer or spiral slicer lets them make healthy noodles out of just about any veggie: zucchini, cucumbers, sweet potatoes, beets and so much more. BestReviews looked at 76 models and talked to 234 consumers to find the one that should be at the top of your list. The best part? The "bang for your buck" pick is under $15.
Best of the Best: Spiralizer 5-Blade Vegetable Slicer, $27, Amazon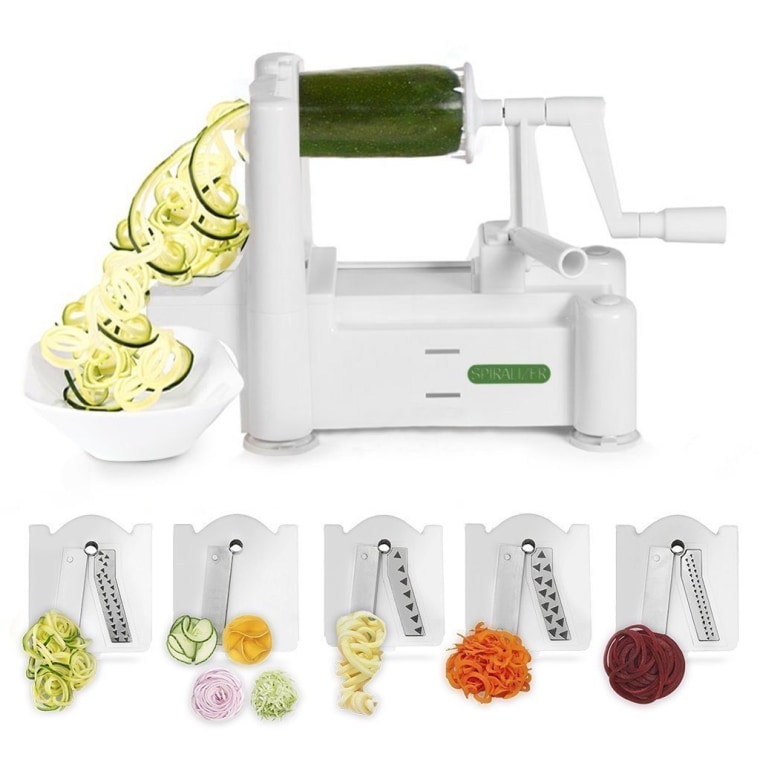 This versatile machine has multiple blades and slicing styles. A warning: It can be hard to use and involves some physical coordination! (Read: Don't hurt yourself!)
Best Bang for the Buck: Lifestyle Dynamics SpiraLife Spiralizer, $14, Amazon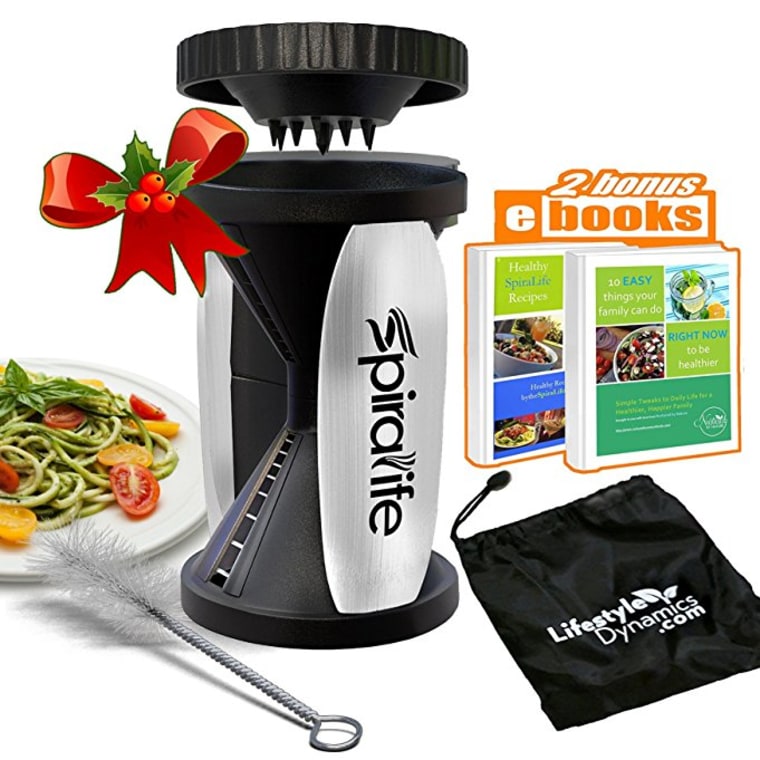 While many spiralizers fail to spiralize the entire vegetable, Lifestyle Dynamics has perfected their design to avoid this — and it's still available at a great price. Plus, it's dishwasher safe!
6. Best Laser Tag Set
Laser tag is a fun way to get your kid outdoors and playing with others. BestReviews looked at a whopping 61 different types of laser tag sets, spent 24 hours reviewing the products and talked to 93 consumers to settle on these picks.
Best of the Best: Dynasty Toys Laser Tag Set, $149, Walmart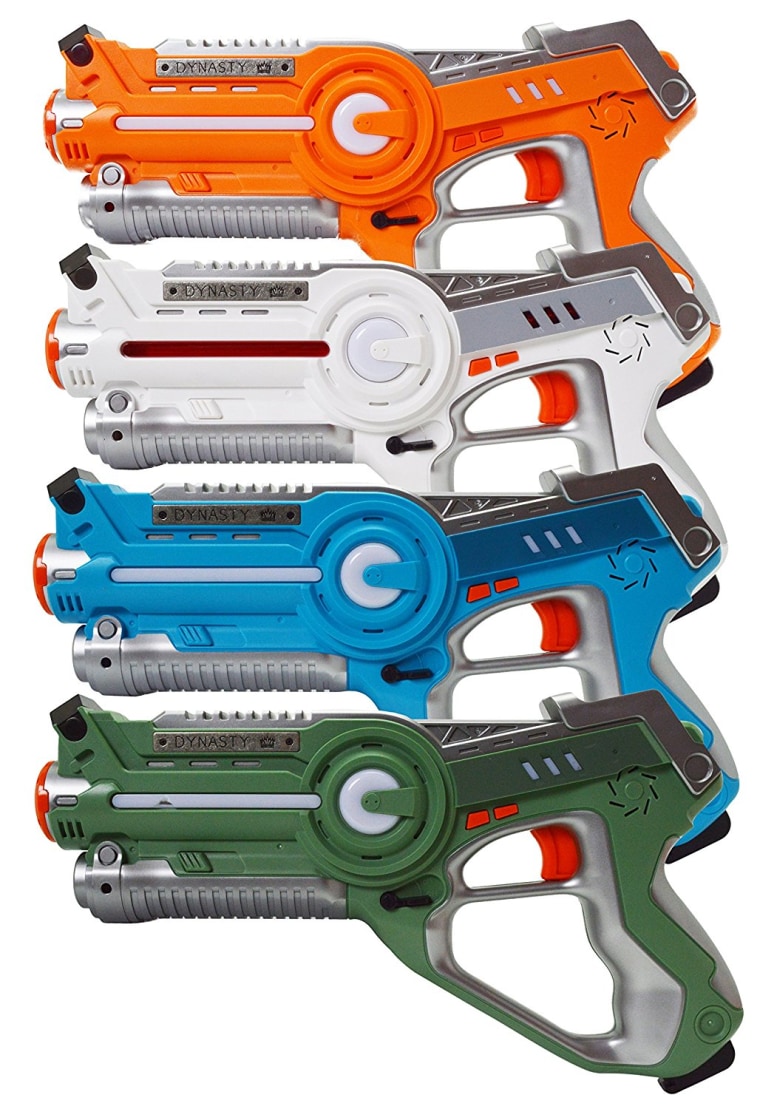 Watch kids' and adults' faces light up with this laser tag set — easy entertainment for family get-togethers, birthday parties, or just an average Friday night. These guns in particular have better range and accuracy than more cheaply-made alternatives.
This set is also available on Amazon Prime for the same price.
Best Bang for The Buck: Best Choice Product Laser Tag Set, 2 pack, $40 (normally $100), Amazon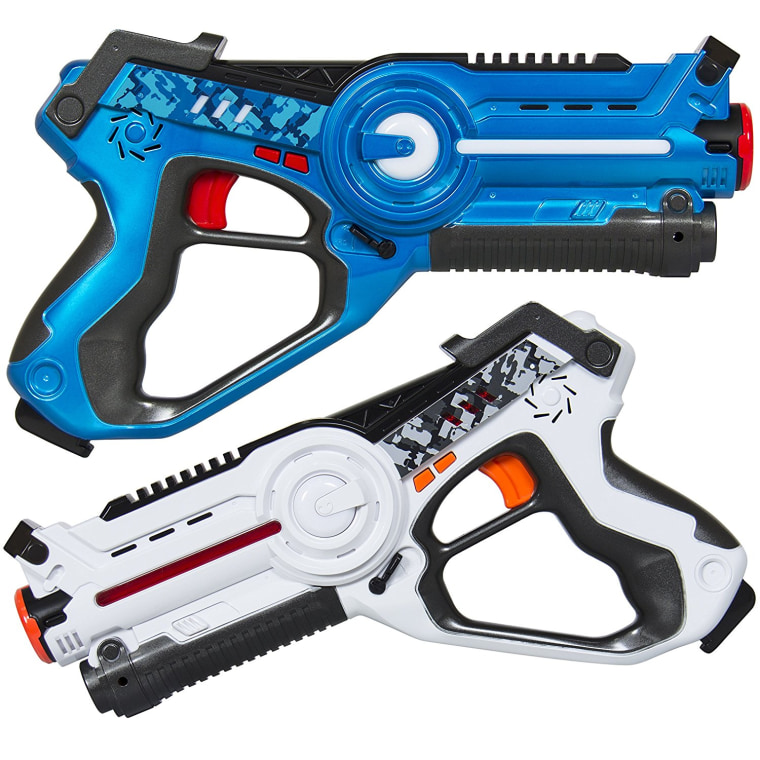 BestReviews says this is a great starter set with a decent battery life for a budget-priced model, and comes highly recommended for younger kids. One of the cons is that it doesn't have as many settings as the other options they tested — but the price makes up for it.
7. Best Lunchbox
Jazz up the ritual of bringing your lunch to work — or inspire yourself to pack healthy lunches — by dressing up your lunchbox! Bento lunchboxes keep your food separate (no more soggy lettuce!) by featuring compartments specifically for different lunch items.
Best Reviews looked at 17 models, spent 68 hours testing and talked to 137 consumers to come up with these picks:
Best of the Best: Zojirushi Lunch Jar, $48 (normally $66), Amazon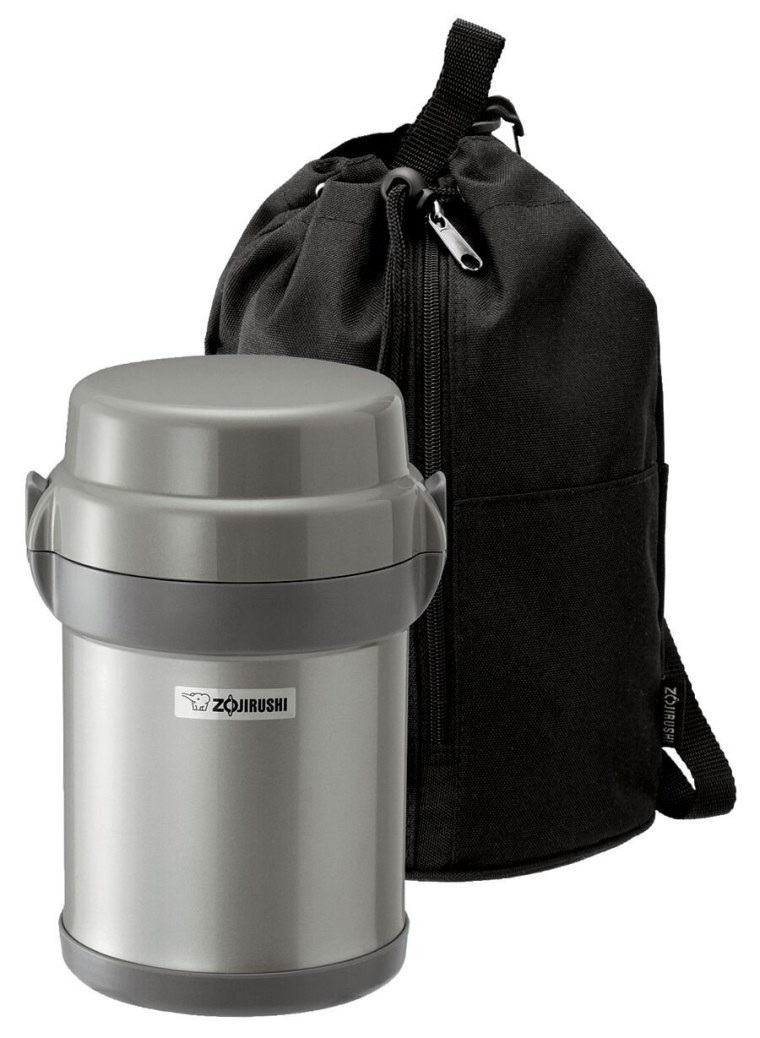 This may be expensive but it's a truly authentic Japanese-style bento box. It's well-designed with a sturdy carrying bag and two levels of insulation for hot and cold items.
Best Bang for the Buck: Bentgo All-in-One Stackable Lunch Box, $15, Walmart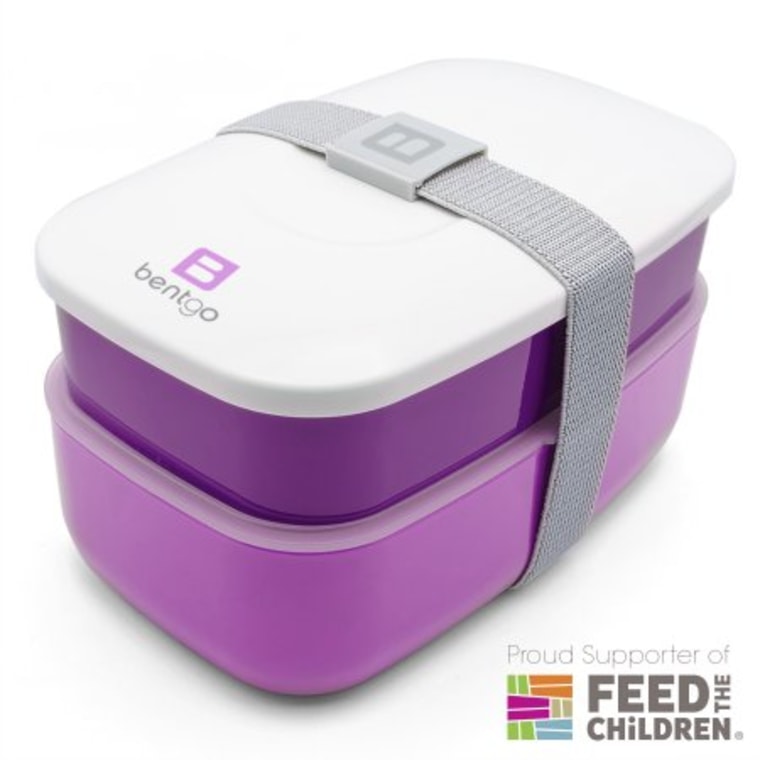 This kit, which helps you practice portion control with its interior compartments (and adorable silverware set), is dishwasher and microwave-safe and makes taking lunch to work a breeze. You can also feel good protecting the environment by ditching paper and plastic to-go bags!
These lunchboxes are also available on Amazon for the same price!
8. Best Remote Control Car
Remote control cars are at the top of many Christmas lists this year, but there are tons on the market and prices can be upwards of a few hundred dollars! BestReviews played around with 116 models, interviewed two experts and consulted 97 consumers to find the best ones you can buy.
The Best of the Best: Traxxas Slash Racing Truck, $230, Amazon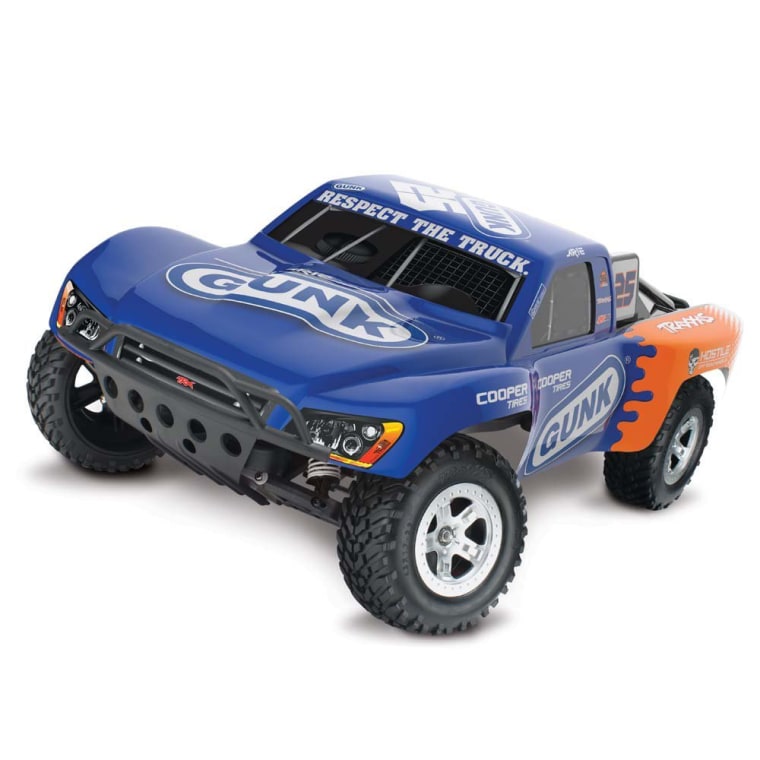 If you're in the mood to splurge, this truck is incredibly durable and holds its own on rough terrain. If you want something reliable that will last a while, this car's for you.
Best Bang for the Buck: AZ Trading & Import Monster Toy Truck, $81 (normally $96), Jet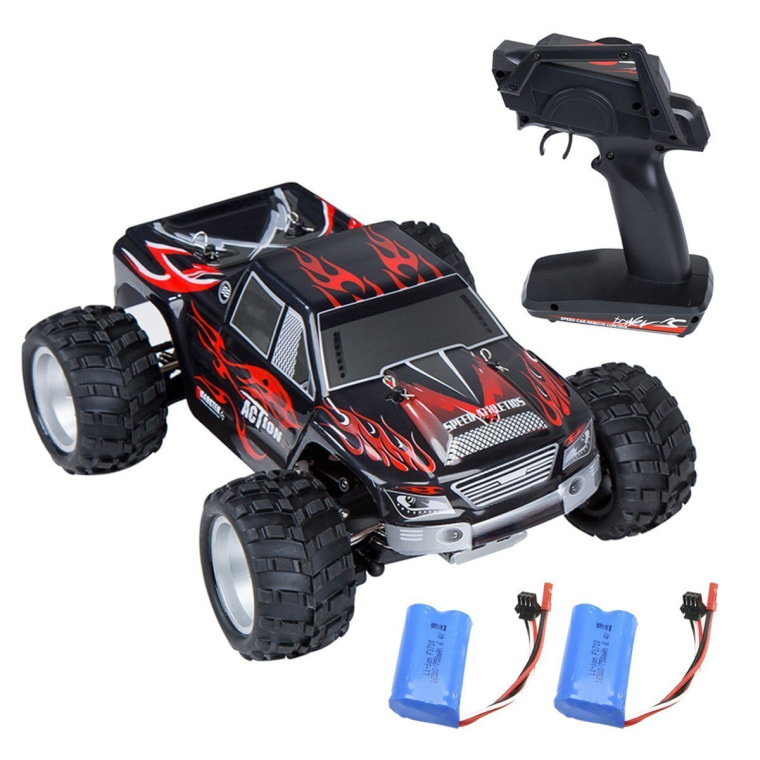 This truck has impressive capabilities at an affordable price. It's well-built, fast and capable of tackling bumps, hills and uneven ground. This is the toy you'll want to play with once the kids are asleep.
Find more gift recommendations at TODAY.com/shop!
BestReviews runs independent tests of all of the products they recommend. BestReviews has affiliate relationships, and may make a small share of the revenue if you make a purchase through their site.
If you didn't find what you are looking for, test out our interactive gift guide! You simply choose whom you're shopping for, what they are like and how much you want to spend, then we generate the gifts for you!