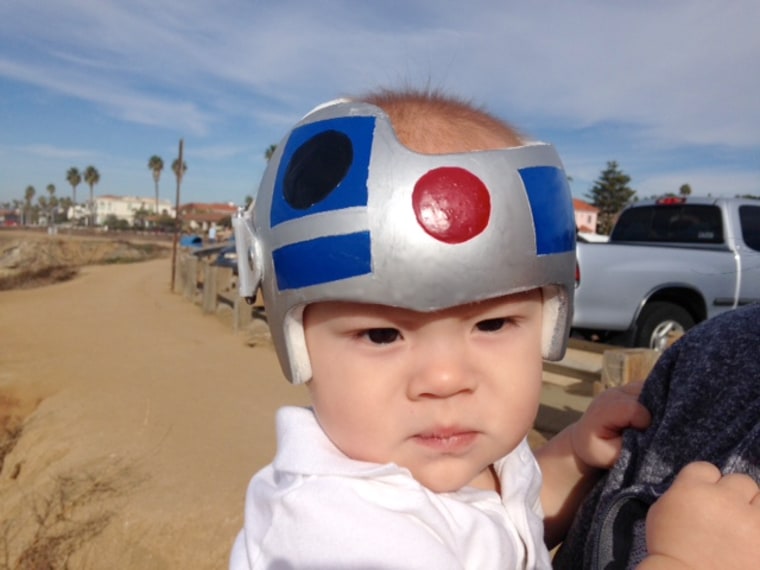 The Force is strong with this baby thanks to a creative father – one of many parents turning a common medical device for infants into a cool accessory.
California dad Wesley Piercy recently transformed his son's cranial band – a helmet designed to treat a flat spot on a baby's head, known as plagiocephaly – into something right out of "Star Wars" by adding an R2D2 motif.
"We wanted this to be a positive experience for our son, and the last thing we wanted to hear was 'that poor baby,'" Piercy told TODAY Moms in an email. 
"So we decided to take the current situation we were in and embrace it as much as we could. I would rather have people asking us take a pictures and praising our situation as opposed to getting sympathy."

He posted the photo of his 8-month old son Benton looking stylish in his silvery head gear on Reddit last week and said he's had nothing but positive responses.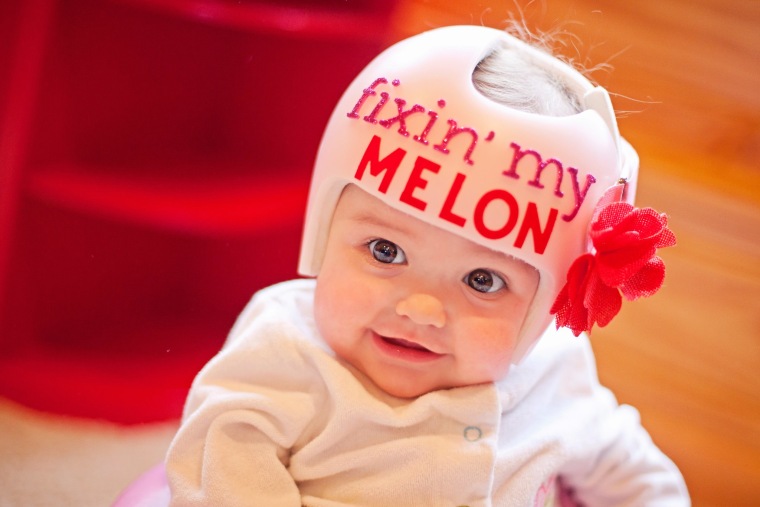 Parents eager to turn the tiny helmets into something fun for their kids have created a burgeoning arts and crafts industry, with businesses like Bling Your Band selling accessories for the helmets and Wrap Buddies donating colorful designs. Pinterest is also brimming with creative designs and some artists will even paint a Van Gogh motif on your child's helmet.

Parents who submitted photos of their kids looking mighty adorable in their helmets on the TODAY Moms Facebook page said the creative touches help lighten the mood.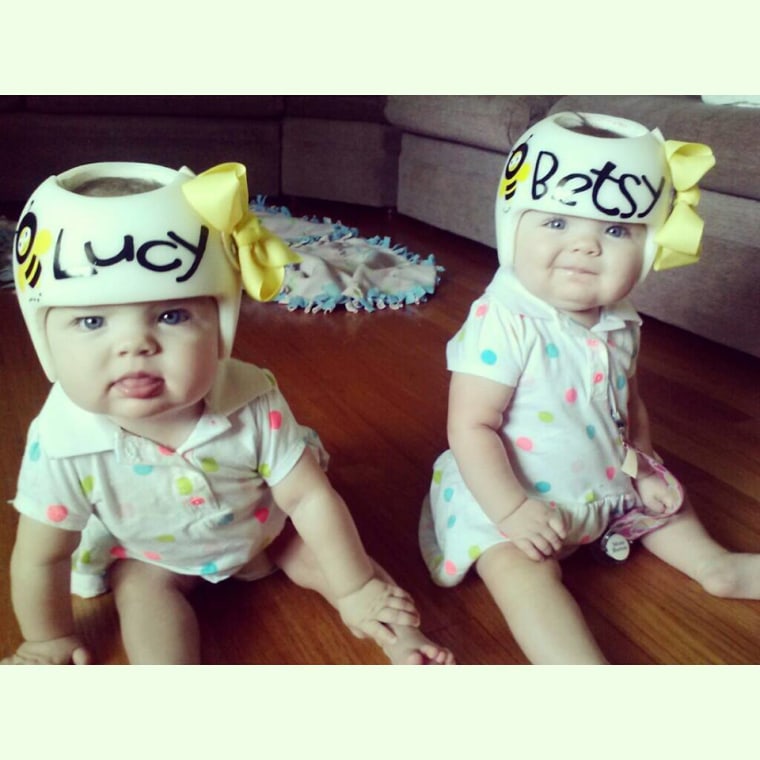 "People would ask questions and use the designs as a way to start talking about it, instead of staring at a plain helmet like my son had some terrible disease. It definitely helped me deal with the situation," said Rachel Lynn, whose son Greyson wore a helmet for three months.
Many children have their names printed on their helmets and witty phrases added, like "Just fixin' my flat." Others have flowers, bows or faux pig tails attached.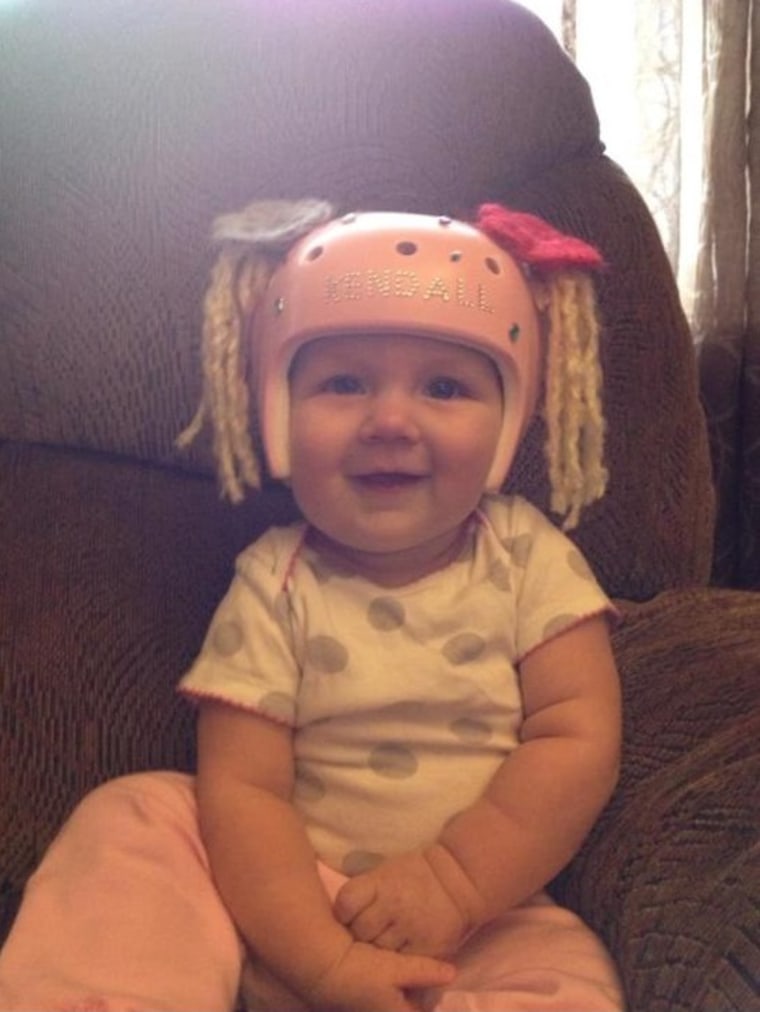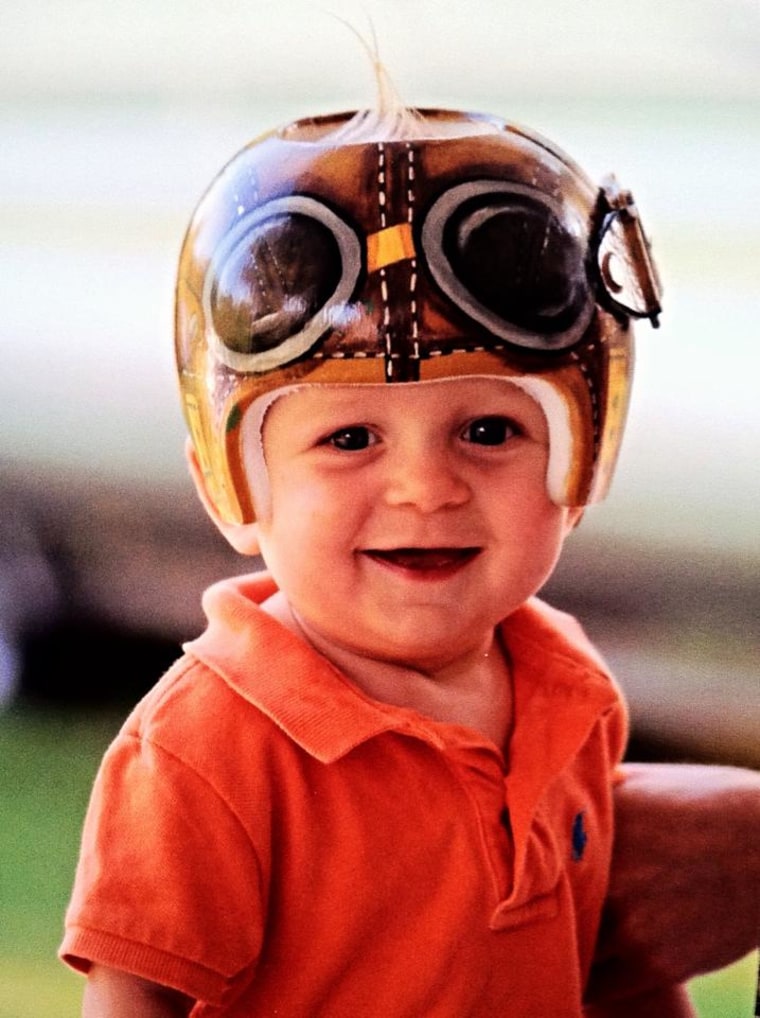 The creative touches come as pediatricians notice a big increase in the number of babies with flat spots on their heads. About half of all 2-month-old babies screened in a study had flat spots on their heads, Canadian researchers reported last summer.
Experts say it's a side effect of guidelines advising parents to put infants to sleep on their backs. The campaign, which began in the 1990s, reduced the rate of sudden infant death syndrome (SIDS), but also meant babies were often falling asleep with their head always turned to one side, said Dr. Joseph Losee, the division chief of pediatric plastic surgery at Children's Hospital of Pittsburgh of UPMC.

Since babies have soft skulls, the repeated pressure to the same area of the head often results in a flat spot.

"That can not only cause some abnormal head shapes but it can even change your face, and those facial changes often don't get better," Dr. Losee said, adding the problem occurs more frequently in boys and on the right side of the head.
"If it's a really bad deformity, then we put them in a helmet."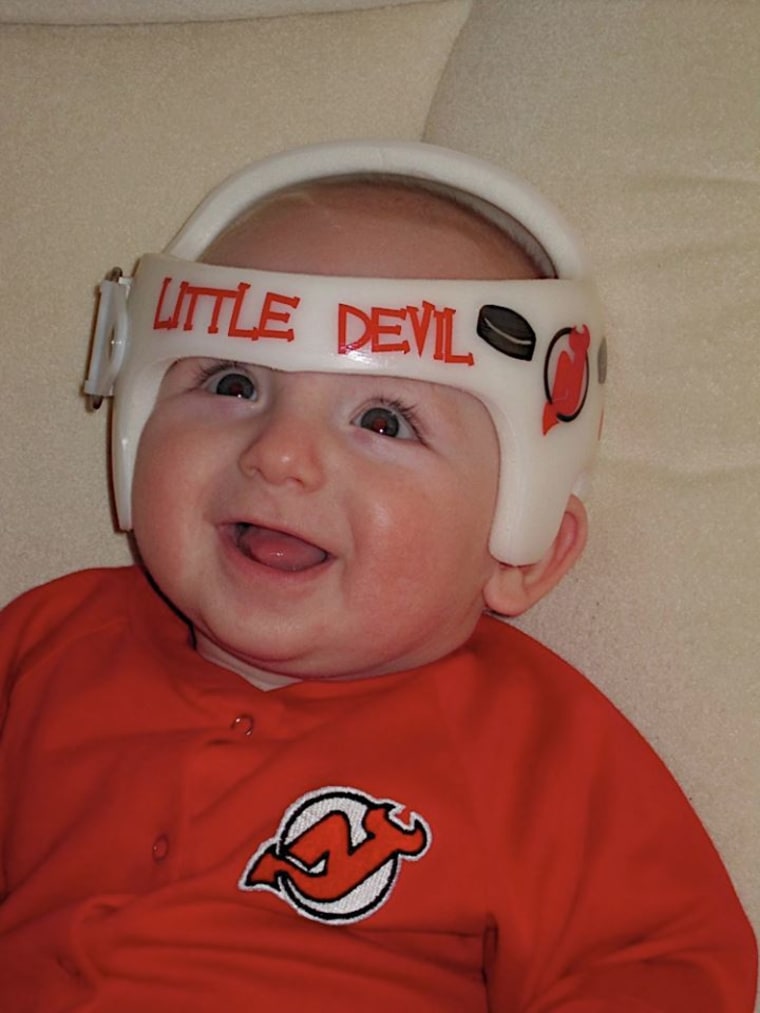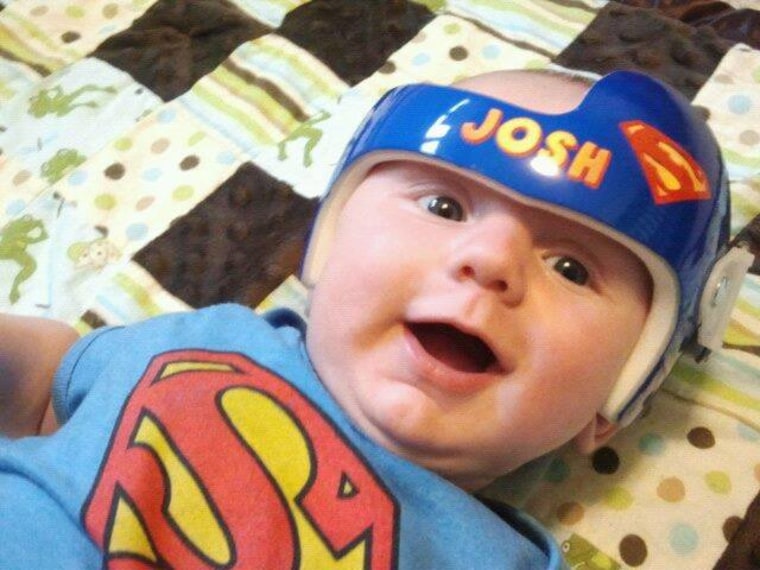 The device doesn't squeeze the head back into shape, but rather fits it snugly while providing room over the flat spot to encourage that particular area to fill out, Dr. Losee said. The helmet is custom fitted and usually prescribed for kids between 6 months and 1 year of age.
The infants usually wear it 24/7, though the helmet can be taken off briefly -- during bath time, for example. The padding is adjusted every couple of weeks. Dr. Losee called the cranial bands exceedingly effective, but also a "huge moneymaking business right now," with helmets costing around $3,000 and often not covered by insurance.
Plagiocephaly isn't the only reason children wear helmets — some also need them after surgery or if they have balance problems. Whatever the reason, parents say adding creative touches helps.
"It's a rough thing to go through, but like anything when you make it fun it's not so rough," wrote Christina Oswin Leverich, whose son Caleb had to wear a helmet.