What a big difference a little model can make.
A Target ad for children's Halloween costumes that casually features a girl with crutches sporting a sparkly blue Elsa dress from the mega hit "Frozen" is delighting parents of special needs kids.
One mom's Facebook post thanking the retailer for including the girl in its advertising has gone viral, with thousands of people sharing her note.
"My daughter (with arm crutches and prosthetic legs) is going to FLIP when she sees this!" Jen Kroll wrote.
"Including children with special needs into advertising makes them less of a spectacle to the general public when they venture out into the real world. Normalizing disabilities in children is PRICELESS."
Kroll, a mom of three who lives in Grand Rapids, Michigan, has seen ads with kids with Down Syndrome or in wheelchairs before, but this is the first time she spotted a young model who so closely mirrored her daughter's special needs and passion, she told TODAY Parents.
"My heart nearly burst," Kroll said. "Our own daughter loves Elsa with every bit of her being and Target validated, in a public way, that little girls with AFOs (leg braces) and arm crutches could be princesses, too."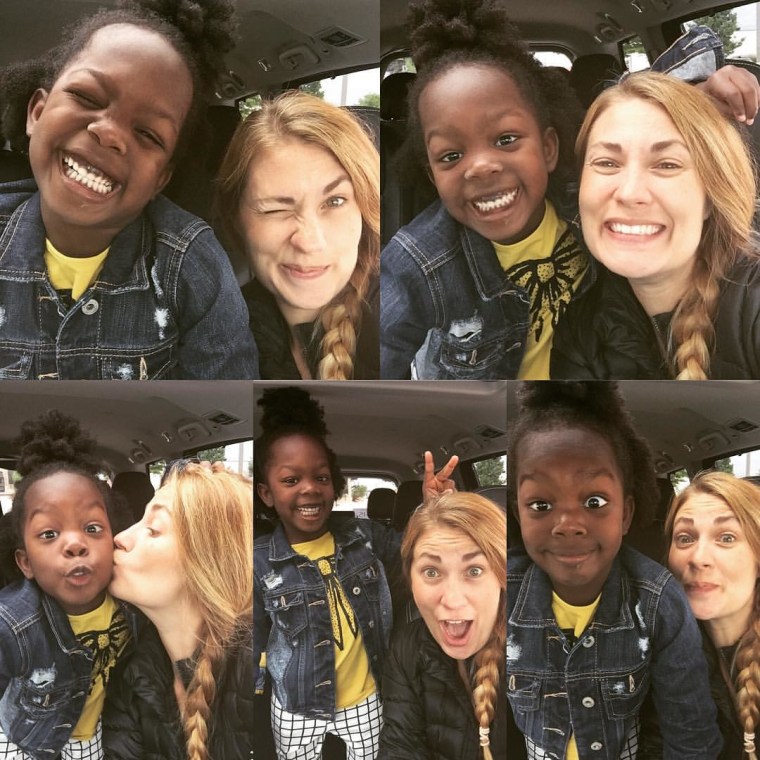 Jerrensia, who is almost 6, joined the Kroll family on a medical visa in January 2011 after Kroll traveled to Haiti following the 2010 earthquake and met her in an orphanage near Port-au-Prince. The closest medical diagnosis the girl fits into is Arthrogryposis Multiplex Congenita, Kroll said.
Jerrensia's hip sockets never properly developed, her knees were locked in a 90 degree angle, her feet were clubbed, and most of the muscles in her legs did not develop, which led doctors to amputate her legs two years ago. This video shows how she navigated life before surgery.
The girl now wears prosthetic legs and gets around with the help of arm crutches.
"She has been running through life ever since. Jerrensia is nothing short of a light who radiates pure joy. She loves her kindergarten class, ballet, gymnastics, baseball, and downhill skiing. And of course, Disney princesses," said Kroll, who also has sons ages 9 and 13.
"I showed our children the ad after school last week and the boys immediately chimed in, 'Look! It's Elsa and she has crutches just like you!' Her million watt smile flashed and her eyes lit up, 'Wow! Just like ME!'"
Target has included people with disabilities in its advertising for more than 25 years and is humbled by the support it has received recently, the company said in a statement.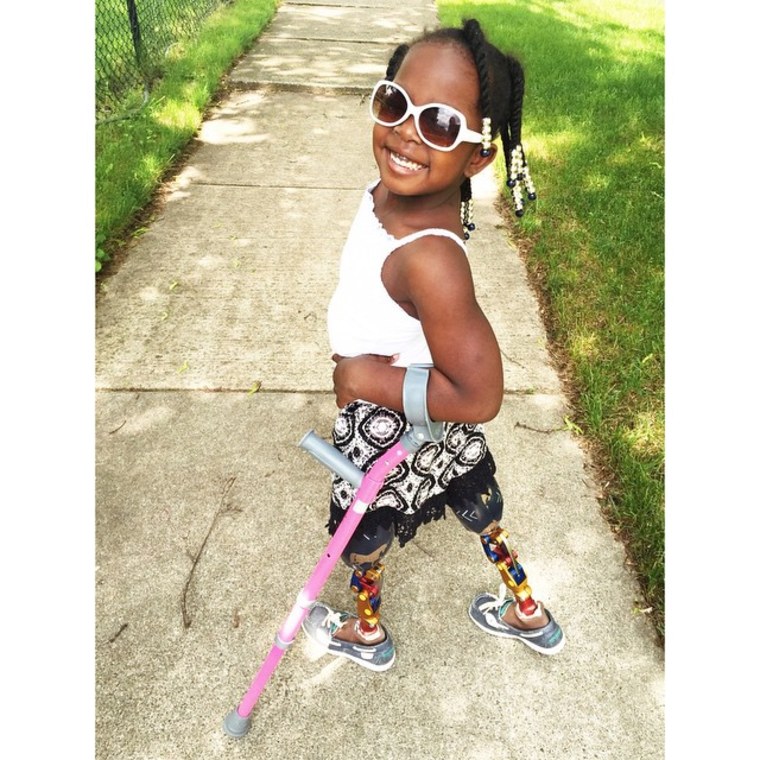 Kroll hopes ads like the Target circular can help expose others to special needs kids.
When the family goes grocery shopping, to the mall or any other public place, people forget all their manners, Kroll said. Children sometimes circle Jerrensia, never making eye contact but instead staring and pointing at her legs, causing the girl to be overcome with anxiety. When adults are the culprits, Kroll's 9-year-old son will often remind them, "It's not nice to stare!"
One of the family's worst experiences happened during a trip to the zoo, as the Krolls encountered a school group in a kids' play area.
"Children old enough to know better swarmed her, pointing, laughing, whispering to each other, and staring at her legs," Kroll recalled. "I watched as our daughter emotionally collapsed. It was brutal for a 5- year-old and for my heart."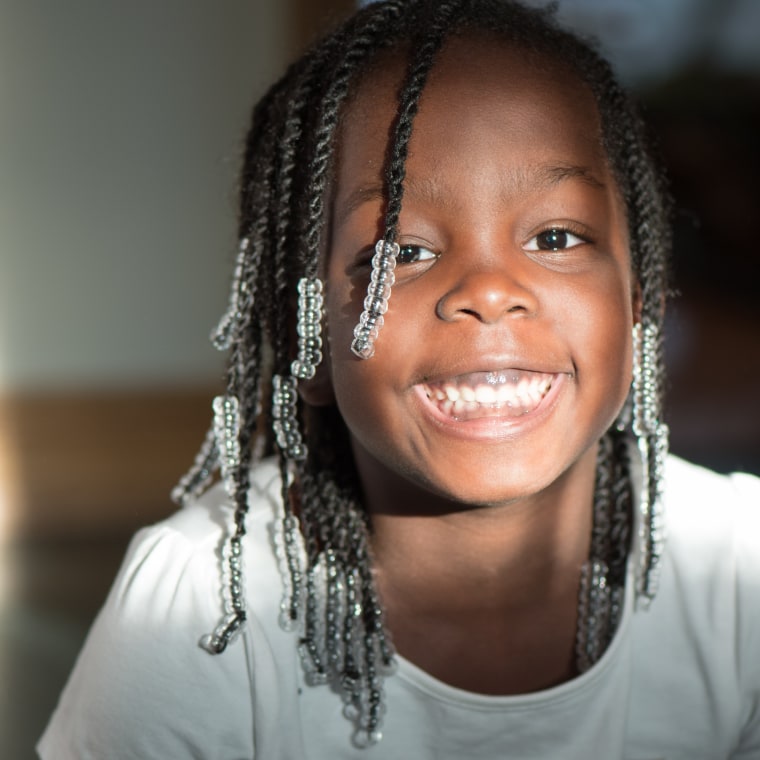 She wishes other people would know that kids with special needs are so much more than their disability.
"We want the world to be a more beautiful, accepting place for them, where they will be seen for the content of their character rather than stared at for what are often perceived as scary differences," Kroll said.