A typical ballet class usually includes the requisite leotard and tutu, but not Miss Shona's All Boys Ballet. The dress code is black pants and a white t-shirt, but that's the only thing uniform about this group of ballerinos.
The group of high-energy dancers as young as 4-years-old practices once a week in Maplewood, New Jersey, and they're redefining what it means to be a dancer.
Shona Roebuck is the patient soul who leads the controlled chaos for the evening. The class begins with circle time to bring the boys to attention, then moves through the more traditional elements like stretching and barre work. The final section is the most little kid approved of the whole class — freeze dance!
"We try to keep the class very fast paced to keep up with their shorter attention spans at this age," Roebuck told TODAY. "All boys ballet is definitely more goofy."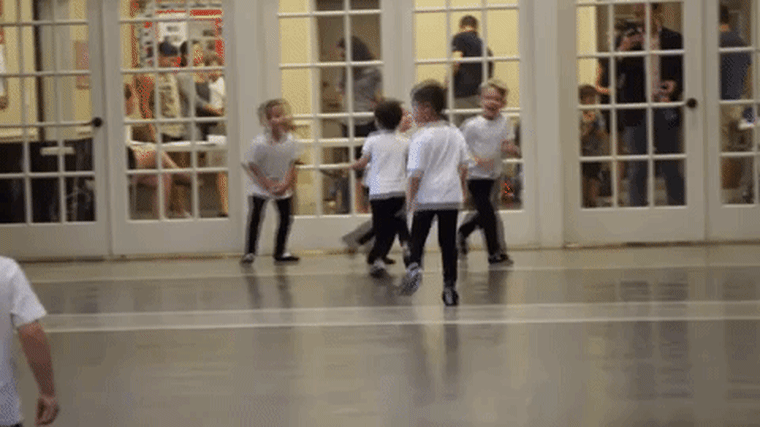 Roebuck began offering the "no girls allowed" class during the summer of 2017 after one parent suggested more boys might join if they had a time for themselves.
"I had had many a conversation about how cool it was that my son was in ballet," Linda Beck told TODAY. "Followed by 'Oh if only there was an all boy class then I'm sure my kid would do it too!'"
Six small dudes kicked off the inaugural session of All Boys Ballet and the class grew to include eight boys in the fall.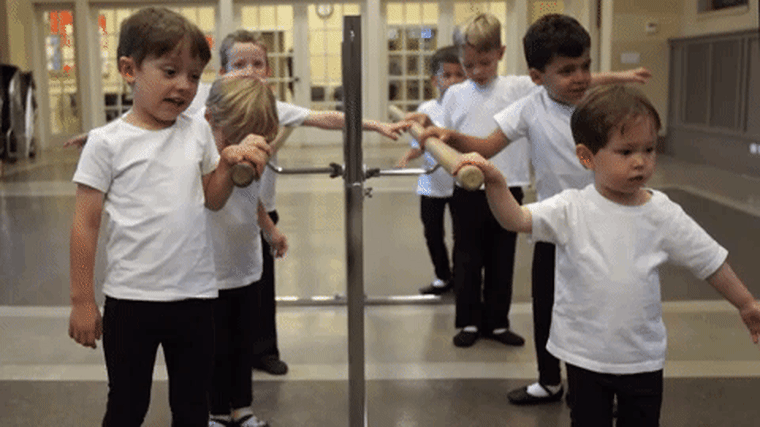 "It's a more comfortable environment for them where maybe they don't feel as much of a stand out or an outcast," Roebuck said. "They can just be with the guys and have some fun."
In addition to helping grow their attention spans, the class has also helped them grow in confidence and form friendships with other boys in the group.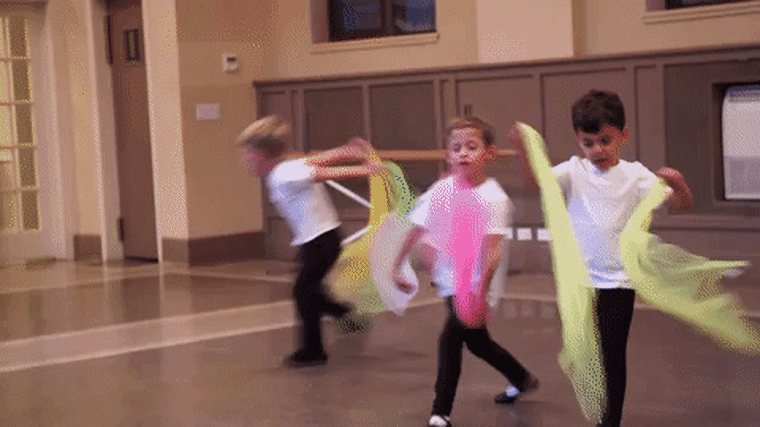 "Some kids came into the class a little shy, a little on the quiet side," Roebuck said, "and ended up ... growing into some great friendships in the class."
Most important of all, it's a really great time.
"I love it." Roebuck confessed. "I love the challenge and the excitement and the energy ... We just have so much fun together."