The latest celebrity tempest in a baby bottle is putting the spotlight on homemade baby formula. If you're tempted to try your own recipe, experts caution it's usually a bad idea.
Actress Kristin Cavallari recently caused a stir when she shared her "homemade goat's milk baby formula recipe" with People magazine. Cavallari, who is married to Chicago Bears quarterback Jay Cutler, noted she wanted to avoid "heavily processed store-brought formula" and turned to goat's milk because her sons have sensitivities to cow's milk.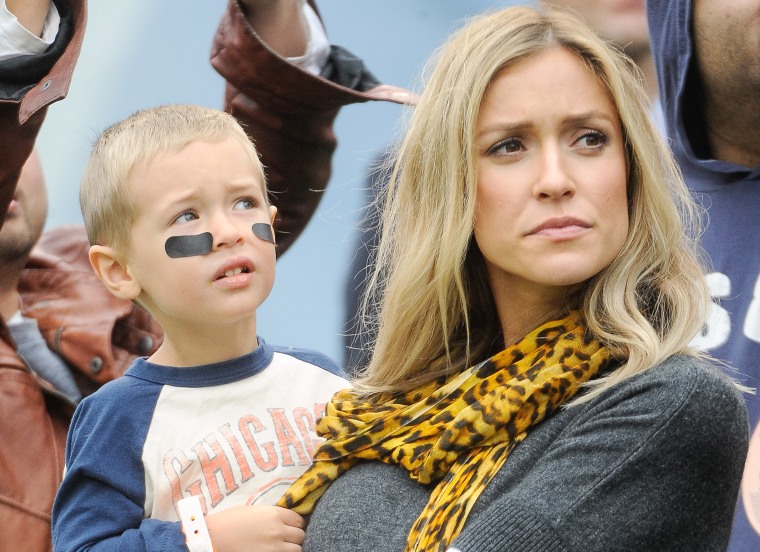 The article is no longer available on the magazine's website, apparently removed after it prompted concern and complaints.
Doctors say homemade baby formula sounds good in theory, but is often potentially dangerous in practice.
"It's a very noble thought, but the problems are well documented," Dr. Ruth Lawrence, professor of pediatrics, obstetrics and gynecology at the University of Rochester Medical Center, told TODAY Parents.
"Years ago, before we had (commercial) infant formulas, things like this were done and babies got nutritional deficiencies and all sorts of problems. So we've come a long way."
Related: 16 things no one told us about formula feeding
Breast milk is optimal for babies, providing essential nutrients, antibodies and the healthiest start. The American Academy of Pediatrics recommends breastfeeding exclusively for the first six months of an infant's life.
But of course, that's not always possible. Iron-fortified formula is the best alternative. It's usually made from modified cow's milk with added carbohydrates, vegetable oils, and vitamins and minerals. Soy-based and organic formulas are also available.
Babies have precise nutritional needs, so if you want to go the homemade route, things start to get tricky.
The U.S. Food and Drug Administration regulates commercial baby formulas, but does not oversee recipes for homemade formulas. It warns against making formula at home, citing the possibility of "very serious health concerns" for the baby.
"The potential problems associated with errors in selecting and combining the ingredients for the formula are very serious and range from severe nutritional imbalances to unsafe products that can harm infants," the agency notes.
Using goat's milk is another problem.
Goat's milk is not recommended for infants because it doesn't have enough iron, folate, vitamins C and D, thiamin, niacin, vitamin B6, and pantothenic acid to meet an infant's nutritional needs, according to the U.S. Department of Agriculture.
Babies who don't get enough iron or vitamin B develop anemia, Lawrence said.
Goat's milk can also place stress on an infant's kidneys and has been found to cause a dangerous condition called metabolic acidosis when fed to infants in the first month of life, the USDA adds.
Bottom line: You should not feed your baby cow's milk or goat's milk until after he or she turns 1, the American Academy of Pediatrics advises.
Parents concerned about the ingredients in store-bought baby formula now have organic and GMO-free options.
Lawrence, who is also the author of "Breastfeeding: A Guide for the Medical Professional," says breastfeeding is best. When that's not possible, she advises families to skip the homemade route and choose commercial formula.
"(It's) well studied, well documented, well processed and safe," she said.