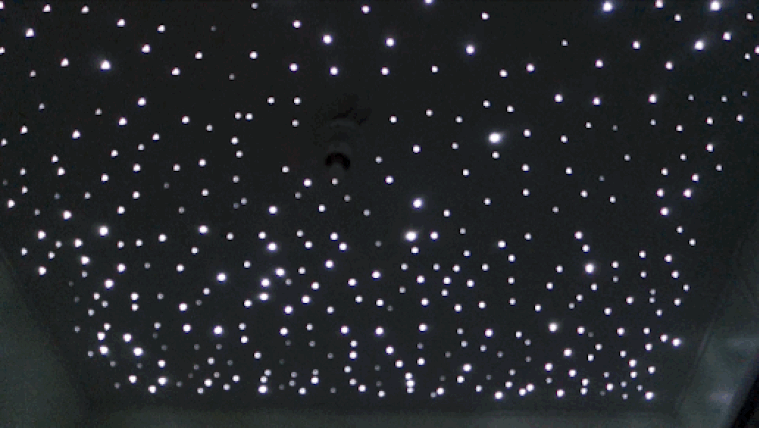 On January 30, Brian d'Arcy of Philadelphia posted an animated GIF of his latest project to Reddit (see above), saying, "My wife and I are expecting our first son in June so I decided to install a fiber-optic star ceiling in the nursery I am building!" Fellow Redditors' prodding for how-to shots led Brian to create the subsequent Imgur album, My Son's Star Ceiling, which has garnered some 300,000 views in a week. 

After finding out that a baby was on the way, Brian remembered seeing the concept of a starry ceiling somewhere, but couldn't recall where. In researching the possibilities, he quickly found pictures and how-to videos online. 
While a project like this may seem daunting to most of us, 27-year-old Brian also happens to be an engineering student. Armed with a $400 kit from Wiedamark, he told TODAY that the 40-hour installation was more tiresome than difficult. "Being by myself, the install was very tedious," said Brian. 
"I would have to drill 10-20 holes in the room, climb up in to the attic, pull the same amount of fiber strands from the bundle, crawl over to the holes without putting my foot through the ceiling, and fish each strand through the holes," Brian explained. "Every single strand had to be glued in place after they were installed to secure them. There are 600 strands, so even if I did 20 every time, that's 30 trips to the attic."
Well, the epic DIY project has paid off, as mom-to-be thinks the space is amazing, according to Brian. "I'm not always the best at verbally expressing how excited I am that we are expecting, so this was kind of my way to show her," he added.   
As for what baby boy d'Arcy may think of his new ceiling, Brian's only wish is, "I hope he will just know how excited I am and that I'm looking forward to being a dad." 
Take a look at Brian's breakdown of the process below or view the gallery here!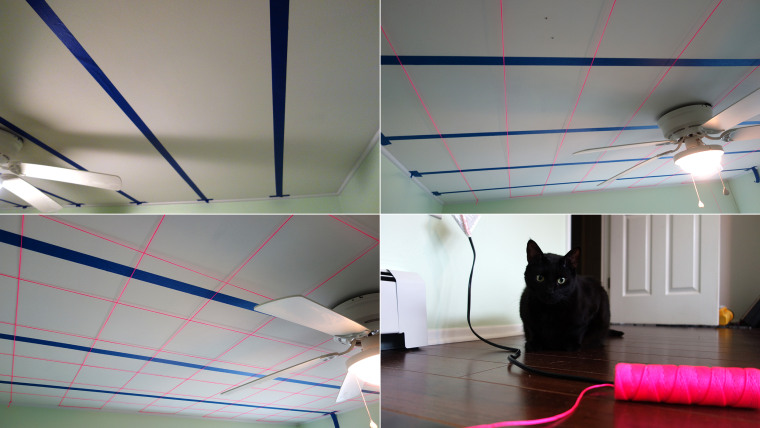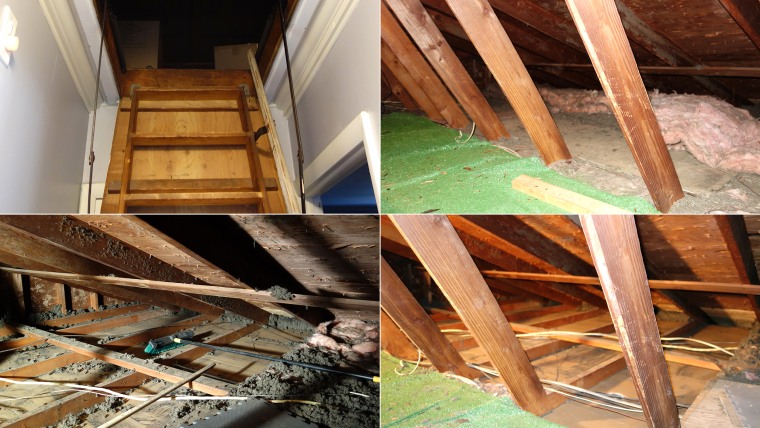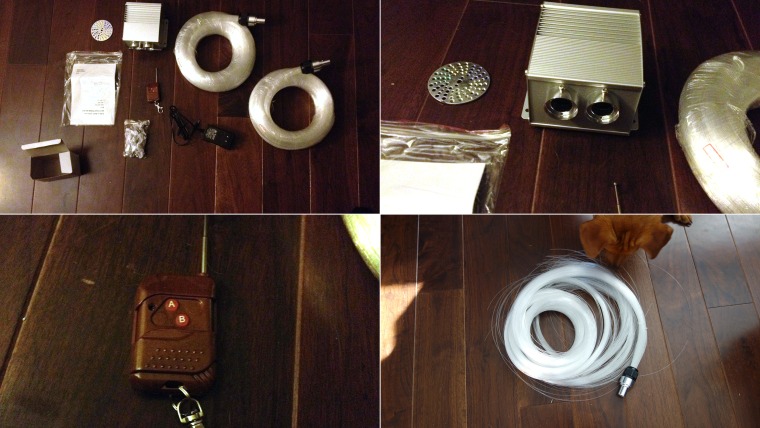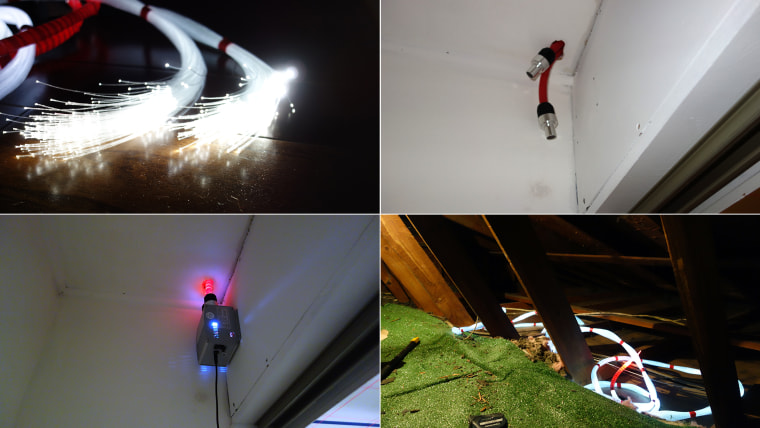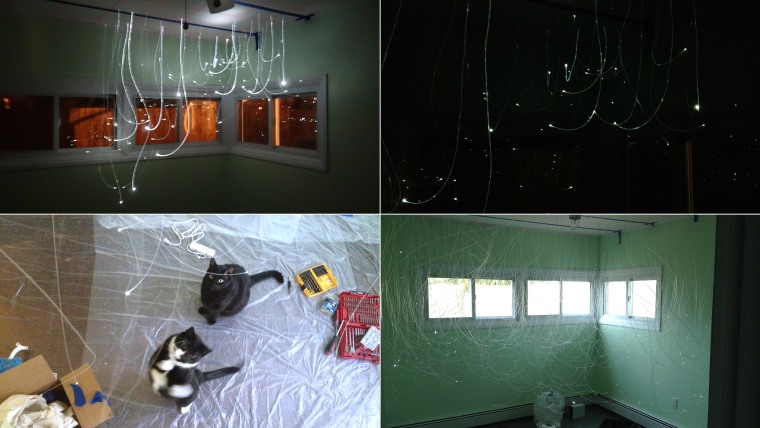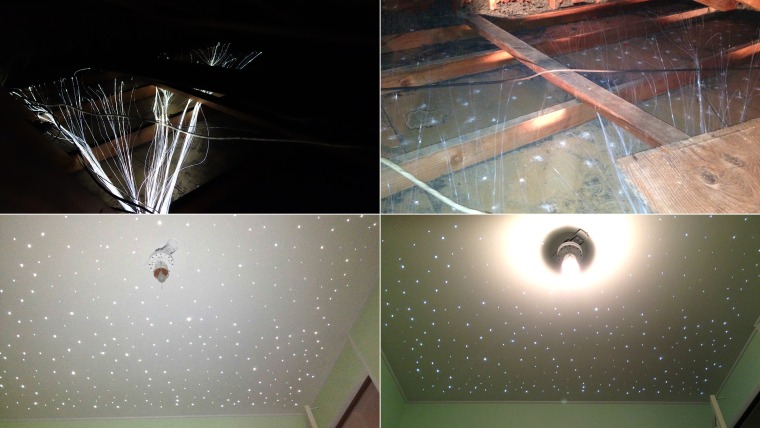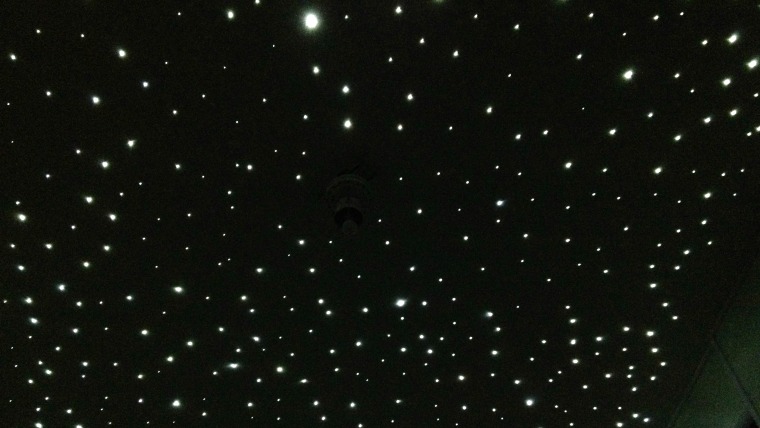 Jessica Dukes is a working mom of two. You can find her on Google+ and Pinterest.