Brittani and Ian McIntire, who are expecting twins Mason and Madilyn in a couple of months, have been faced with more and more bad news with every hospital visit. At 16 weeks into the pregnancy, the McIntires discovered that Mason, who was growing at a much slower pace than Madilyn, has a hole in his heart and an underdeveloped brain.
On Tuesday, though, a doctor at the Hutchinson Clinic, located about 50 miles northwest of Wichita, Kansas, showed the couple a sonogram of the twins holding hands.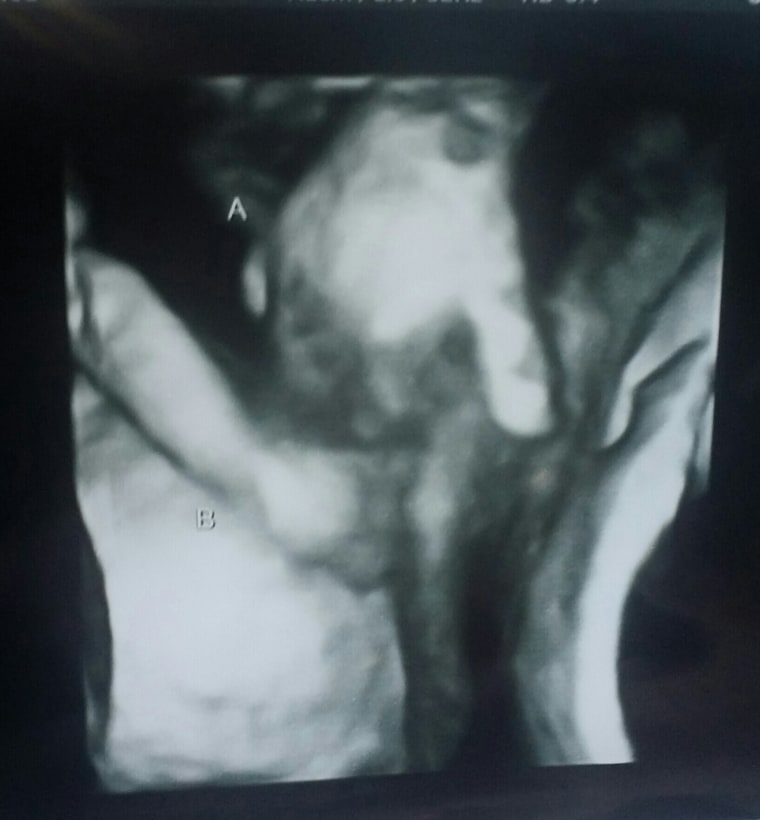 "It was an incredible blessing," Brittani McIntire told TODAY.com. "That was the first happy thing we've seen in a while."
RELATED: Angel on board? See the ultrasound photo that made one mom a believer
Mason's only chance of survival is heart surgery, but doctors can't go through with the procedure because of how it would affect his brain.
"It's been really hard to wake up every day not knowing if he's still alive, but we're just taking it day by day and week by week," McIntire, who is now about 28 weeks into her pregnancy, said. "Every time we hear his heartbeat, we both let out a huge sigh of relief."
The couple, both 30, shared the photo with their two daughters, Kinsley, 4, and Brailey, 6, who pray for their unborn brother every night.
RELATED: Grieving mother shares her baby's last video, hoping it will save lives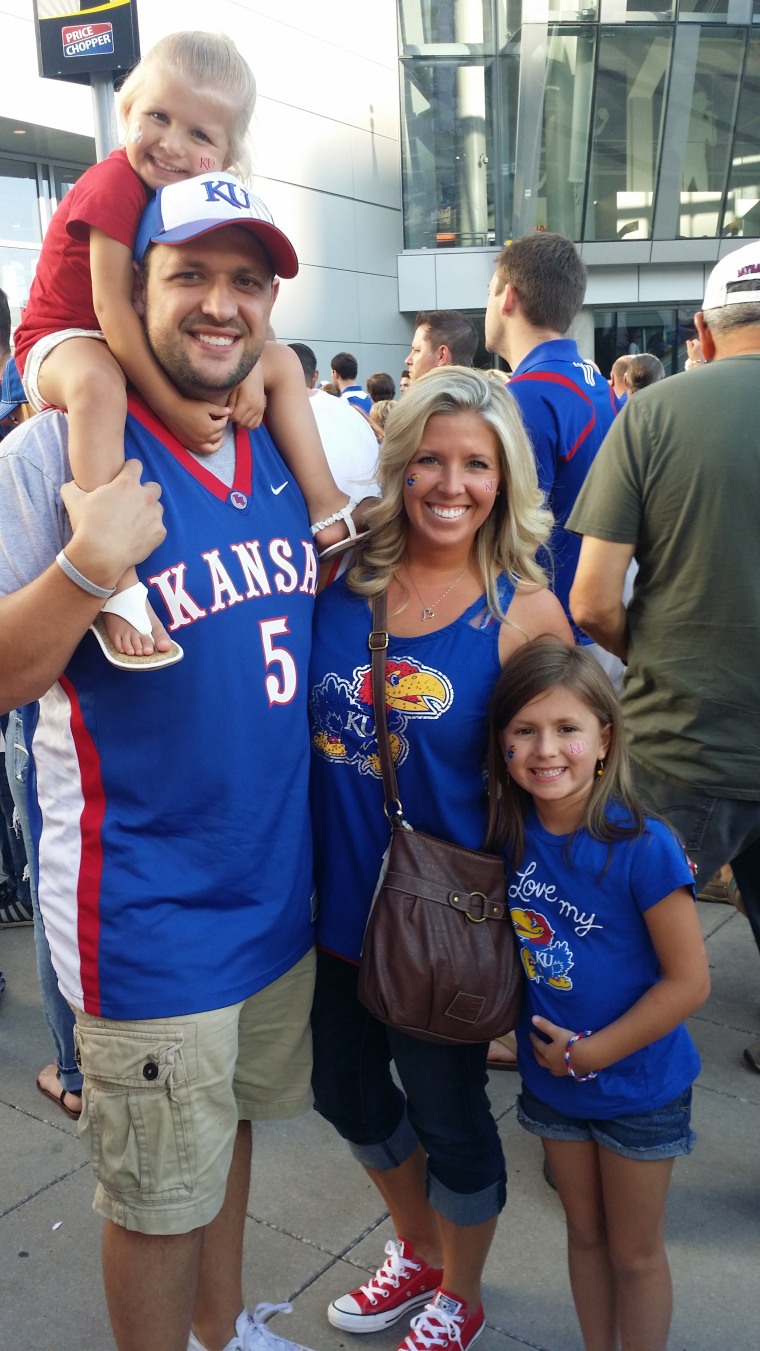 It has brought the couple immense comfort knowing that Mason's sister is in there taking care of him.
"I know I'm the one carrying him, but it's so tough to not physically be able to hold him and be there for him," McIntire said. "It's comforting to know that Madilyn is with him, so that if he does pass, he won't be alone."