The Amazing Spider-Dad has lost his most adoring fan.
Jayden Wilson, a 5-year-old boy with an inoperable brain tumor who met his beloved Spider-Man in a moment that touched hearts around the Internet, has died.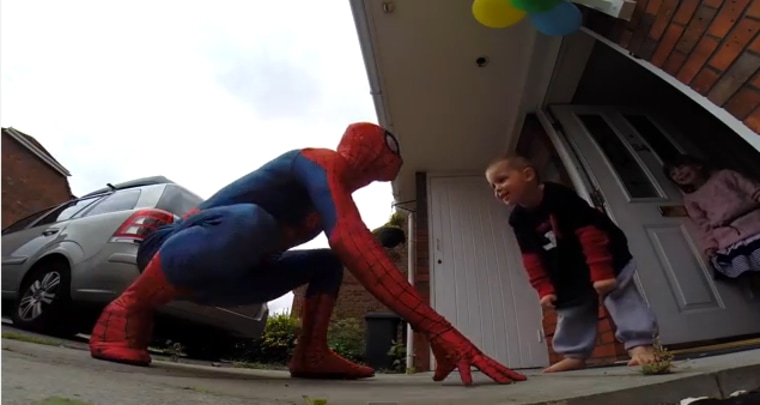 "Jayden fought an amazing battle," said a post on the Hope for Jayden Facebook page. "By far he was the most bravest person we know. But unfortunately late on Christmas Eve, Jayden died peacefully in his sleep, warm in his bed. He looked so relaxed with a very subtle grin on his face."
"Jayden to us, is the most inspiring person ever, fighting this tumor with all his might," the post continued. "We now remember Jayden as that cheeky little chappy, always smiling, playing with his favorite toys, on his scooter, enjoying school, and playing with his friends."

Jayden and his dad, Mike Wilson, shared a deep love of Spider-Man.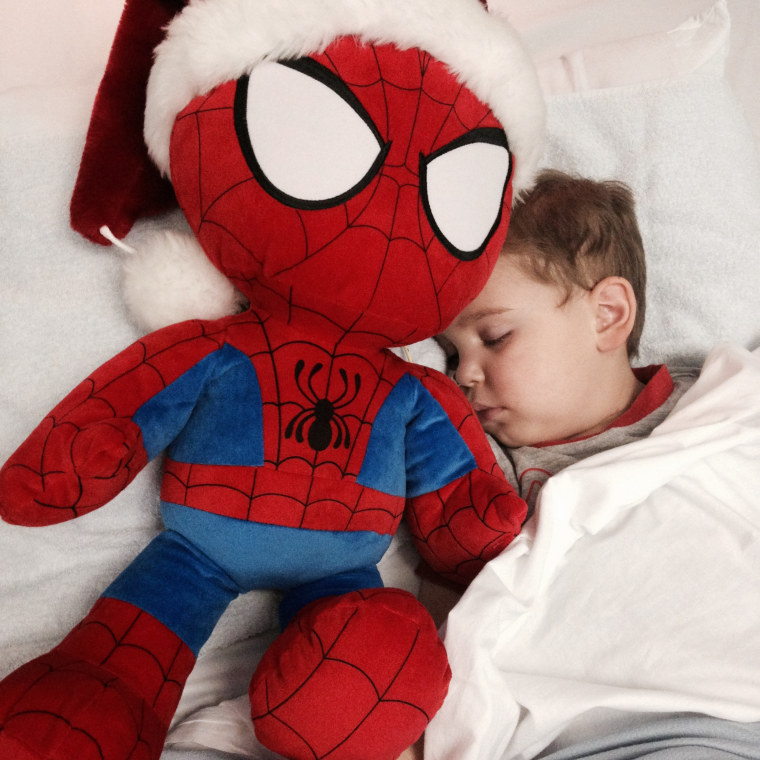 To make his son's dream a reality, Wilson sneaked away from Jayden's fifth birthday party in August and put on a custom-made, replica costume to become Spider-Dad. A free runner and parkour athlete, Wilson leaped from the roof of their home in south-central England to surprise Jayden, and disguised his voice to allow his son to believe he was meeting his favorite superhero.
The short video of their tender meeting and warm embrace has been viewed more than 9 million times since mid-November.

"Having a father-son hug is one thing, but for your son to hug you as their hero, as their superhero idol, was amazing," Wilson recalled last month.
Wilson could see the happiness in his little boy's eyes.

"I'm looking at him as my son, but what's he's looking back at is Spider-Man," Wilson said. "He doesn't see Dad. He's seeing Spider-Man. To be able to make that happen for him is a dream come true for me."
The Wilsons learned that Jayden had a cancerous brain stem tumor shortly after his fourth birthday, and doctors believed he had about a year to live.

In recent weeks, Jayden was ill with an infection and surrounded by Spider-Man toys in the hospital. He went home on Wednesday to be with his dad, his 7-year-old sister, Ella, and his mother, Lou, who is expecting another child next year.
Lisa A. Flam is a news and lifestyles reporter in New York. Follow her on Twitter.