What's in a nickname? For lots of parents, it's actually the key to what's on their baby's birth certificate.
Take the Duke and Duchess of Sussex, better known as Prince Harry and Meghan Markle. They just welcomed baby daughter Lilibet "Lili" Diana Mountbatten-Windsor.
Lili is a nickname of a nickname: Lilibet is the family pet name for Harry's grandmother, Queen Elizabeth. Her middle name, of course, honors Harry's mother Diana.
Lilibet joins big brother Archie — another nickname given as a "proper" name.
The nickname-first route when naming a baby is a popular path, according to Pamela Redmond, an editor and founder of Nameberry.com.
"We're seeing a lot of parents who decide on a name because they have a nickname in mind," Satran told Today Parents in a 2018 interview. "So parents start with the nickname and work backward."
Satran speaks from experience. Her son Joe is officially a Joseph, a name she deems "old-fashioned and formal." On the other hand, Joe, she said, "is warm and friendly."
Many parents, like Meghan and Harry, skip the formal name (Elizabeth or Archibald, for example) and go straight to the name they really want.
Brooklyn journalist Catey Hill and husband Jay Robert, a lawyer, took the nickname-as-real-name route for daughter Edie. (Simply Edie, not Edith.)
Then came their son, Ike, whose formal name is Leon Isaac Robert. That middle name was specifically chosen because, well, they like Ike. A lot. "The nickname definitely came first in our case," said Hill. "We just like the names."
Lauren and Margarito Torres, a Chicago couple with careers in the medical-insurance field, made a similar choice.
Once they knew they were having a girl, they were certain they'd call her Isa (pronounced "eesah," with a long e and soft s), inspired by Salma Hayek's character in "Fools Rush In," a rom-com they watched when they first began dating.
But what they would name her was still up in the air.
"We love the name Isa," Lauren told TODAY Parents. "But we also wanted to give our daughter a longer, more formal name."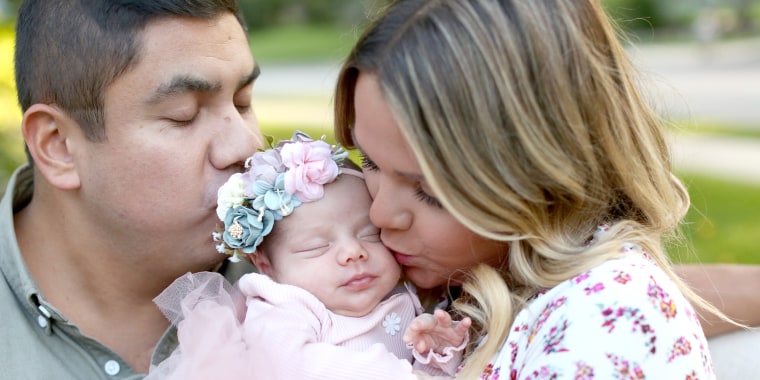 They waited until she was born to choose between Luisa and Isabel. In the end it was Luisa Christine Torres.
"But to everyone, she's baby Isa," said Lauren. "It's simple, short and pretty. When she's older, if she wants to use her longer name, she can."
Sometimes a nickname as a name can be a preemptive strike against future nicknames. That's how Esther Raphael, who lives on Long Island and works in marketing, and her husband Nitzan Raphael named their son Remy.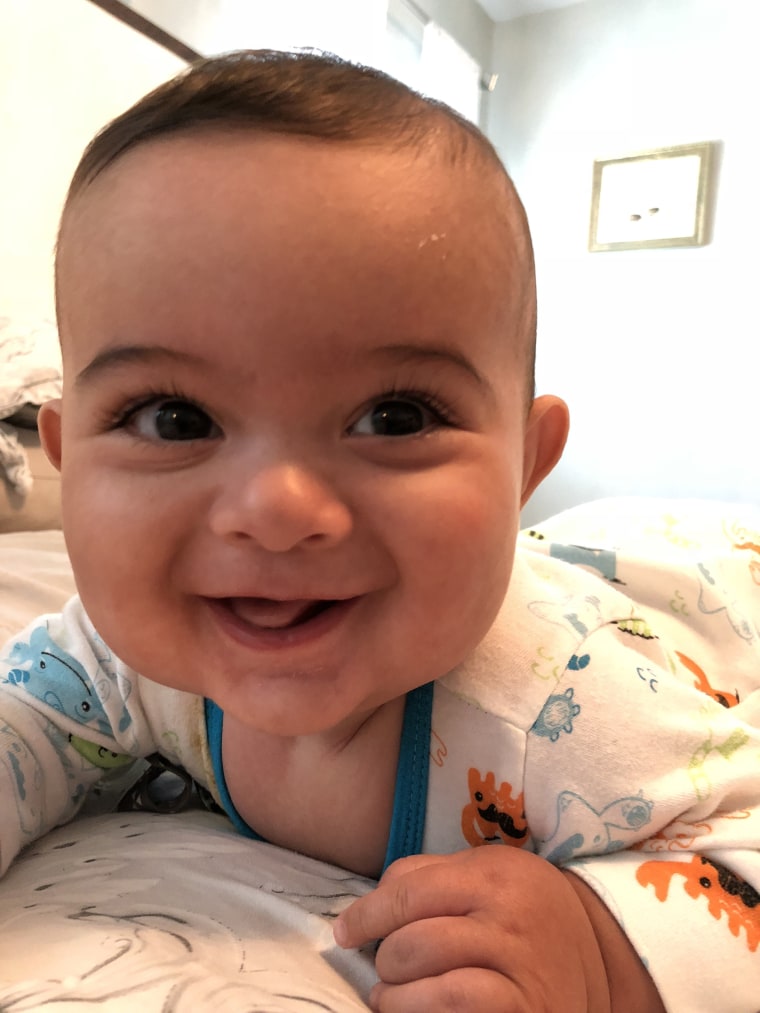 "I love the Hebrew name Rahm. It's such a strong name," she said. "But I knew people would call him Rahmy. I just don't like that. So I went with Remy."
Bottom line, said Remond, "People are more and more aware of the power of the nickname."
Editor's note: This story was first published on October 23, 2018, and has been updated.