Julia Clerfe certainly knows how to time an entrance.
The young infant arrived just hours after her father, Army Sgt. Francois Clerfe, touched down from the last of a chain of flights he took from Iraq to make it home in time for her birth.
The combat engineer originally left Iraq on December 23 and headed to Kuwait, he told TODAY. He then boarded numerous flights, making connections in Turkey and Germany before reaching the United States.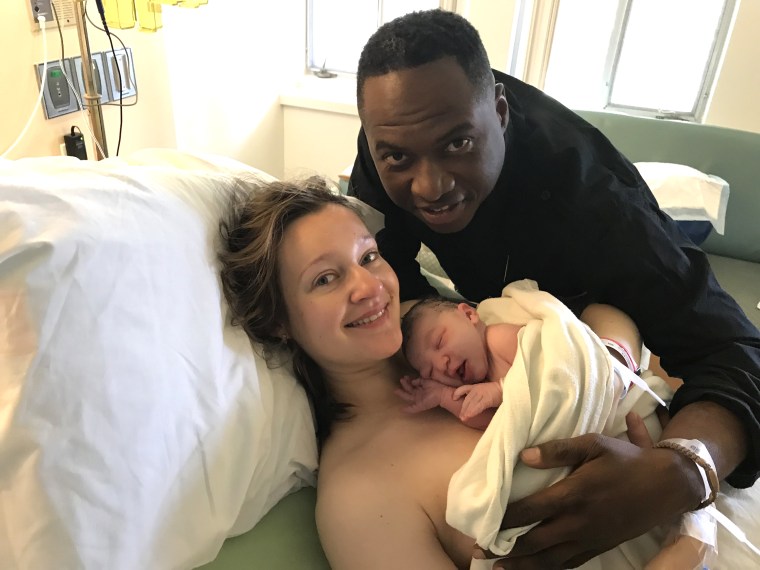 Clerfe then hopped planes for Baltimore; Atlanta; Alexandria, Louisiana; Dallas-Fort Worth; and Phoenix before finally reaching Monterey, California, on Dec. 31.
Shortly after he landed, he went out for a walk with his wife, Natalia Svistunova. That's when she went into labor.
Their daughter, Julia, who had a Jan. 9 due date, instead arrived on New Year's Day.
"I am very grateful that she waited for me as well as grateful to those who played a part in making this possible," Clerfe told TODAY about his recent odyssey.
"Obstacles in anyone's life path can be breached if equipped with the right tools."
The baby, who arrived at 9:53 a.m. on Jan. 1, was the first born in 2018 for Community Hospital of the Monterey Peninsula. The center posted the joyful news on its Facebook page.
Clerfe is now enjoying the remainder of his 30-day leave. He said he will then get 10 days of paternity leave before he reports back to Louisiana's Fort Polk and gets orders on where to go next.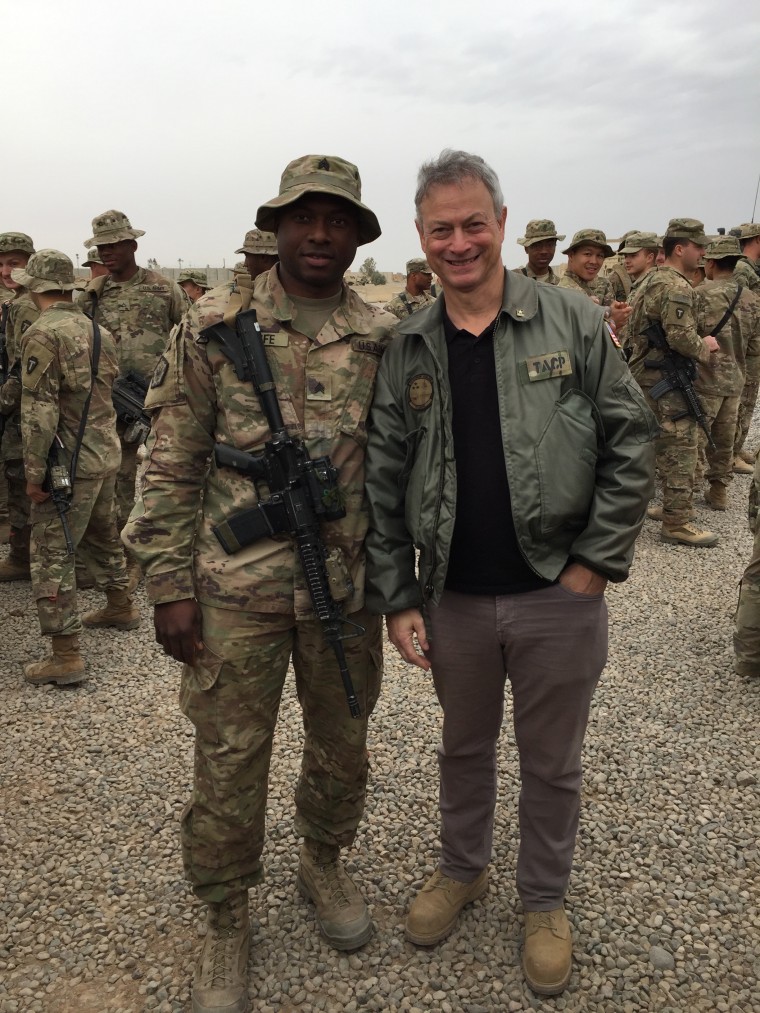 He hopes he will be stationed somewhere in California to be closer to his wife and daughter, but won't guess what will happen next.
"One can always hope but faith will always prevail through it all. One's life path challenges are keys to your strengths, motivation, and growth," he said.