/ Source: TODAY Contributor
Score one for social media.
TODAY Parents reported the story of Joshua Marbury and Alicia Quinney of Sherwood, Oregon in May. The parents of two came home from a date night in March to find that Marbury's best friend, Markell Deon Hilaire, had apparently assaulted their one-year-old son, Jacob, while he was in Hilaire's care.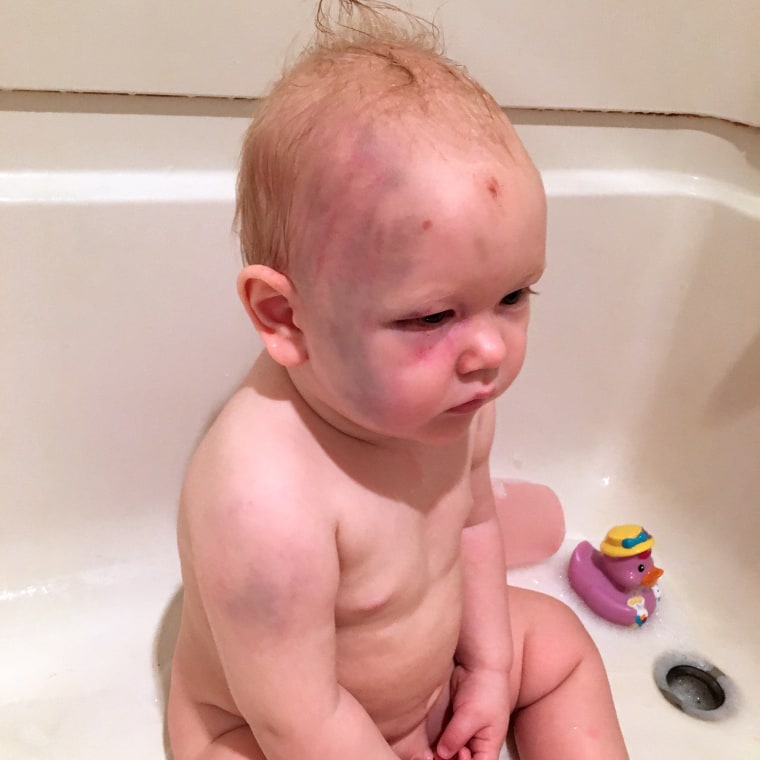 The parents expected a quick arrest. However, it wasn't until the end of May when the state announced it would not be pursuing charges against Hilaire because of Oregon's precedent interpreting the legal definition of "physical injury," which would make it hard to get a conviction in Baby Jacob's case because he is too young to articulate that he suffered "substantial pain" in the assault.
RELATED: See how a new dog helped a 5-year-old boy with dwarfism stand tall to bullies
Frustrated and desperate for justice for their little boy, Marbury and Quinney took to Facebook on May 20, posting pictures of their battered and bruised son and asking for the public to demand an arrest. The photos and Marbury's post quickly went viral, with supporters signing petitions to change the law to protect victims of abuse like Jacob. The post has been shared over 400K times since Marbury posted it and received attention from as far away as Europe.
Finally, the Sherwood, Oregon police department arrested Hilaire, 27, on Friday, June 3 without incident after Hilaire turned himself in, according to a press release from Sherwood P.D. information officer Captain Mark Daniel. Hilaire was booked on three felony charges: Criminal mistreatment in the first degree and assault in both the third and fourth degrees. His bail has been set at $10,000.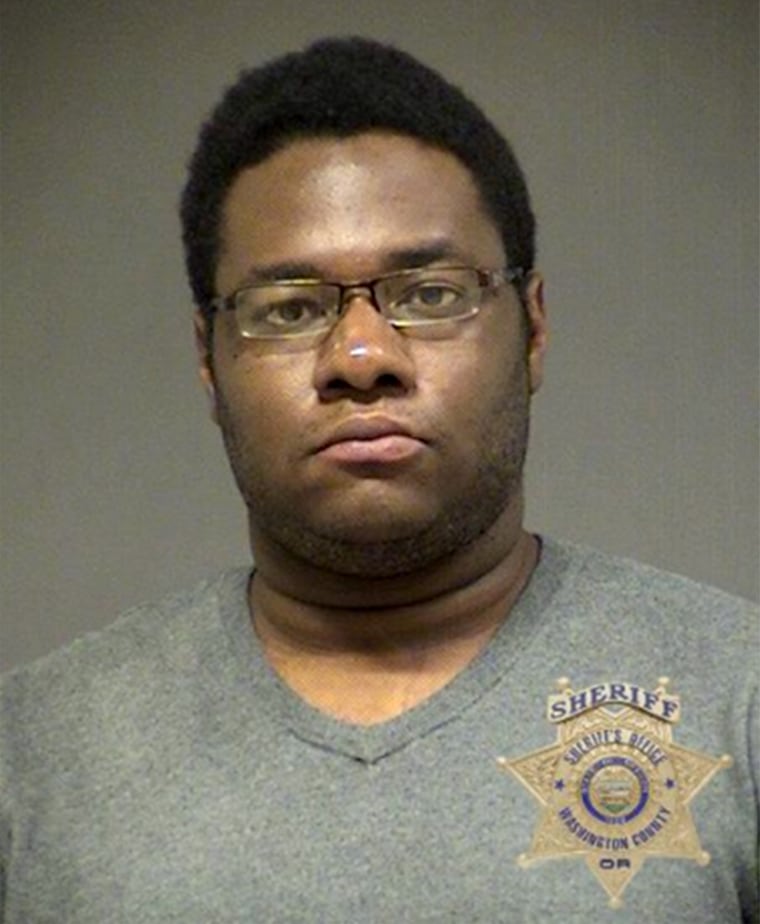 The arrest is a victory for supporters of the #justiceforjacob movement. But the Washington County District Attorney's office issued a press release saying it could not comment on the pending case but reminding the public that the arrest does not change the problematic gap in Oregon's state law in regard to victims who cannot advocate for themselves:
RELATED: Is it ever OK to leave a sleeping baby home alone? Parents split on answer
"Although charges were filed in this particular case, the need to fix Oregon law to protect vulnerable victims remains. Under current Oregon law, animals are more protected from physical injury than many children," the release stated, pointing to a link with more information about the Oregon law in question.
Quinney posted an update on her Facebook page on Monday.
"At this point our case is in the hands of the justice system. Thank you all for your support and continued support as this case moves forward. We will keep fighting for Oregon's law to be changed!!" she wrote.