His big brown eyes look into hers, he leans on her and smiles and finally, rests his little head on Snow White's lap as she rubs his hair and cuddles him.
For the family of 2-year-old Jackson Coley, his tender visit with Snow White in November was more than a sweet moment — it was a breakthrough. A shy boy who doesn't interact with strangers, Jackson was diagnosed with nonverbal autism two weeks after the trip to Walt Disney World.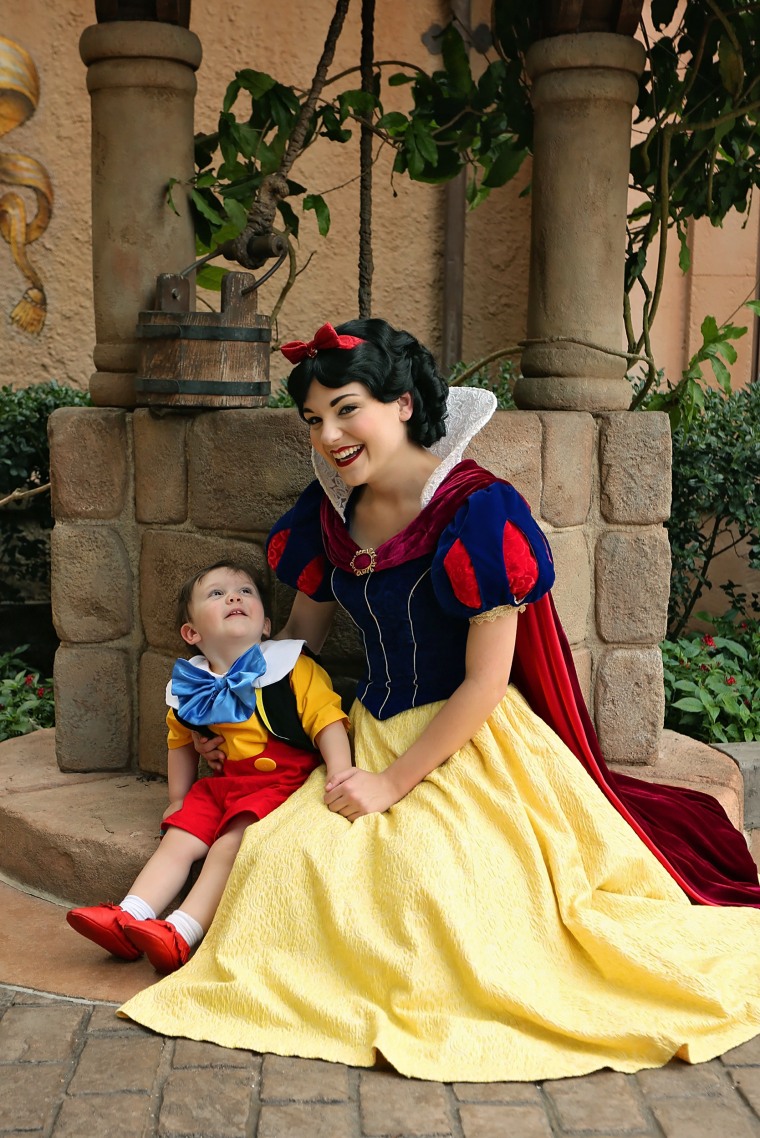 His mom, Amanda Coley, cried happy tears when her son fell for the princess, overjoyed and shocked to see him making such a wonderful connection with someone he didn't know.
"It still brings tears to my eyes because I remember how special the moment was, since he doesn't do those things with other people," Coley told TODAY.com.
"I saw affection and I saw just happiness and that look that he was so at ease, that he wasn't nervous or scared," she added. "He didn't have any fears toward her at all. He's not ever like that."
With the headline "Autism and Disney — When your 2-year-old falls in LOVE with Snow White," Coley posted a video of the meeting on her Facebook page, where it racked up more than 6 million views in the last week and a half. For privacy reasons, she hid the video on May 9, reposting it on YouTube and a Facebook page she runs, Disney Adventures & Autism.
Jackson, called Jack Jack by his family, is very social and lovable toward his parents and brothers, Ethan, 13, and 9-year-old Landon, who has a high-functioning form of autism, and he does well with the therapists who work with him at their North Carolina home.
The youngest Coley brother, though, is not social or interested in being with most other people, even his grandparents and other relatives.
"It varies from fearful to shy," Coley said. "With some people, he will cry or other people he will back away from and ignore. Children his age he ignores. He likes to watch them play, but he will not interact with them."
During their trip to Disney, Ethan took his youngest brother, dressed as Pinocchio, to meet the costumed characters. "They were so quick," Coley said of the visits. "They would pull him in for a quick hug and he'd pull away."
But something was different with Snow White. With Coley taking pictures and her husband, Chris, shooting video, Ethan brought Jackson to Snow White and the magic began.
"To our surprise, he didn't get up and leave," Coley says. "He just suddenly melted and was perfectly content."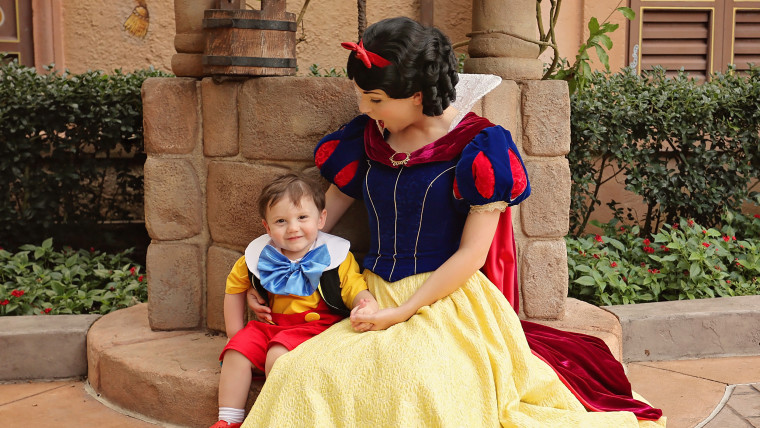 Coley says her son's warmth toward Snow White gives her hope that Jack Jack may follow a path similar to Landon, who was nonverbal until age 4 and is now very social and loves to talk.
"It was almost that little breakthrough that he won't always be so scared of other people," she said. "That he will sit there and let somebody else love on him."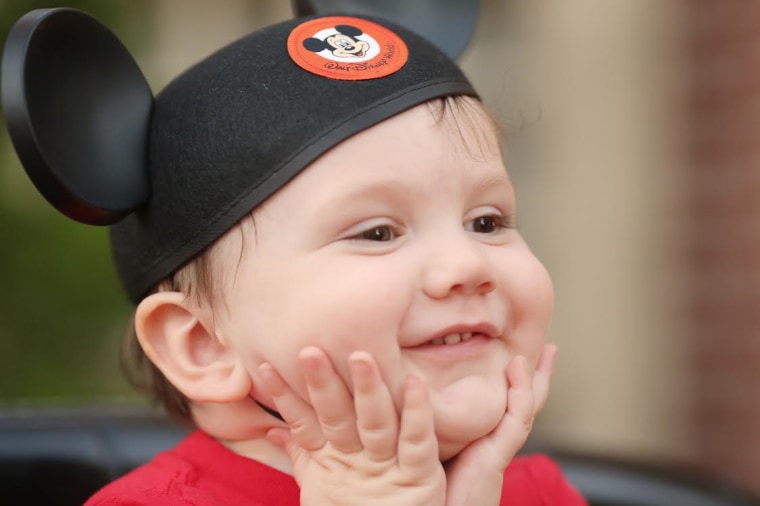 She also hopes her son's love for Snow White will encourage other parents of autistic children.
"Take them places and try things," Coley says. "We had no idea how Jack Jack would react to Snow White the way he did. You truly never know what's going to touch them and bring a reaction out of them that you're not used to seeing."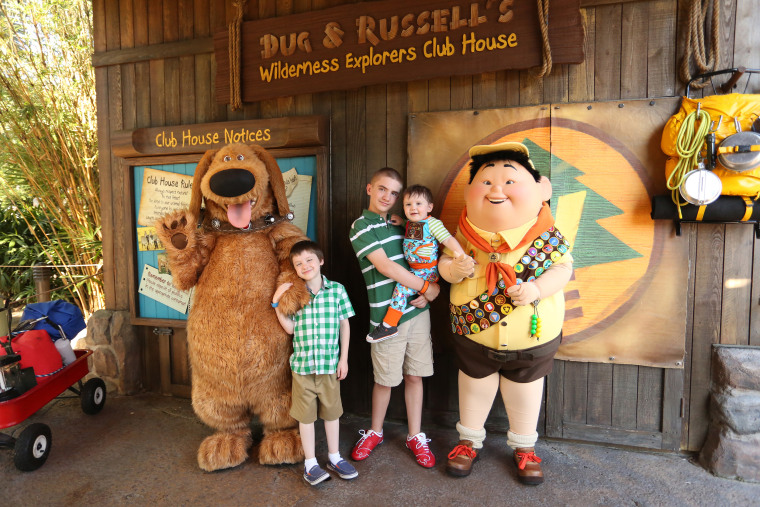 Today, Jackson loves to watch the video over and over again, often climbing into his mom's lap, pointing to the computer and saying "more" in sign language. Because he doesn't speak beyond a few words, it's hard for his mother to know exactly why he loves it so much.
"Maybe it's a sense of security," she says. "He's just very at ease and happy. It calms him and makes him really happy."
TODAY.com contributor Lisa A. Flam is a news and lifestyles reporter in New York. Follow her on Twitter and Facebook.