For freestyle skier Devin Logan, seeing her divorced parents cheering her on together at the Winter Olympics in South Korea was better than any medal.
"It's pretty remarkable that they're here together. Not staying together, but being civil. It's sweet they can put their differences aside to come together for me, their daughter," she told TODAY.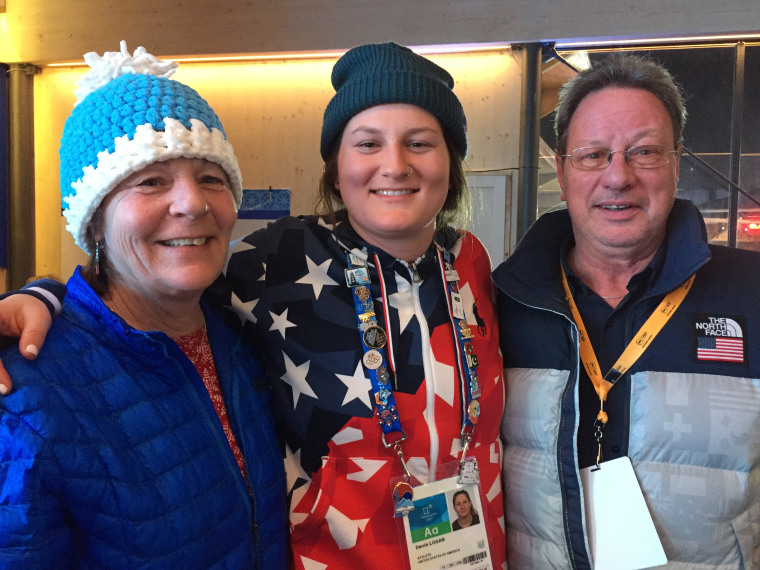 Logan's parents divorced when she 5 years old, and it wasn't exactly amicable. However, they've always worked together to make sure she and her four siblings never missed practice or a competition for their respective sports.
The 25-year-old, the youngest of the four children, fell in love with skiing at an early age. Even though things weren't always the best at home, she never let that be a distraction.
"I think that's what made me focus in harder on my sport," said Logan, who was born in Long Island, New York, before her family moved to West Dover, Vermont. "It was something to (help me) forget about what was happening in the outside world. I could just get lost in it."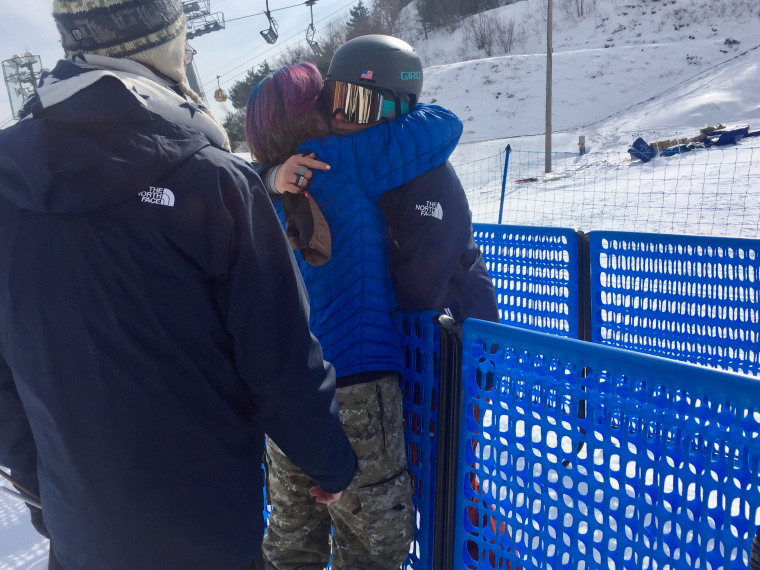 But this week, having both her parents at the Olympics was a blessing, especially when the qualifying round for freestyle halfpipe skiing didn't go exactly as she had hoped: Logan fell, losing out on her chance for a medal.
The best part of having them both at the bottom of the pipe? "Being able to give them both hugs," she said. "Having them next to each other, to go into their arms instead of like, 'Oh, Mom's over there,' or 'Dad's over there, I'll be right back.' It was just a one-and-done stop."
Logan's parents hadn't spoken in years, she said. Growing up, her father would visit during holidays, but eventually the family gatherings stopped.
"In this trip for both of them, I think they worked out some things between themselves, which was kind of a hidden thing I didn't think would happen, but I'm so glad it did," Logan said.
She knows her parents had to work to get to be where they are today — a concept Logan is plenty familiar with. As a 15-year-old, she worked three jobs to support her Olympic dreams.
And this year, Logan, who won a silver medal in slopestyle at the 2014 Games, was the only female freeskier to compete in both halfpipe and slopestyle.
"Nothing is ever going to be handed to you," Logan said. "If you want it bad enough, you've got to work your butt off for it."
She's grateful her parents put in the work to support her in Pyeongchang.
"It was awesome to have them both here to see me fulfill my dreams," Logan said. "I'm so happy my parents were able to come out and support me on this journey. I wouldn't be there if it wasn't for them."