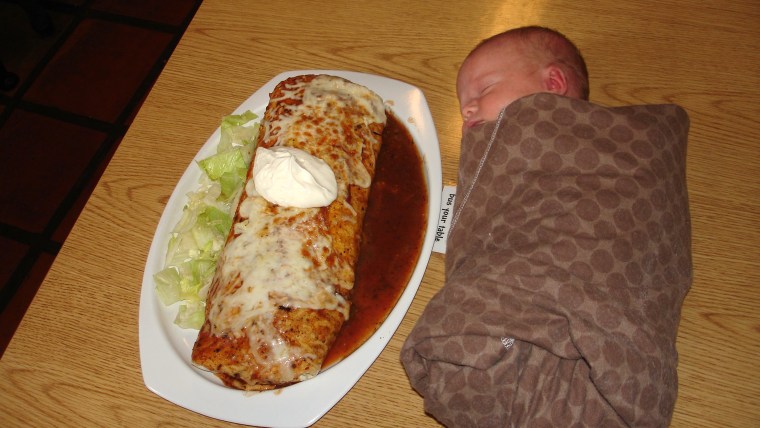 One Seattle-based restaurant is selling burritos that are as big as babies — and they have photos to prove it.

Gorditos Healthy Mexican Food rewards visitors with a free burrito when they bring their newborn babies — up to a month old — into the restaurant to pose for photos next to its giant menu item.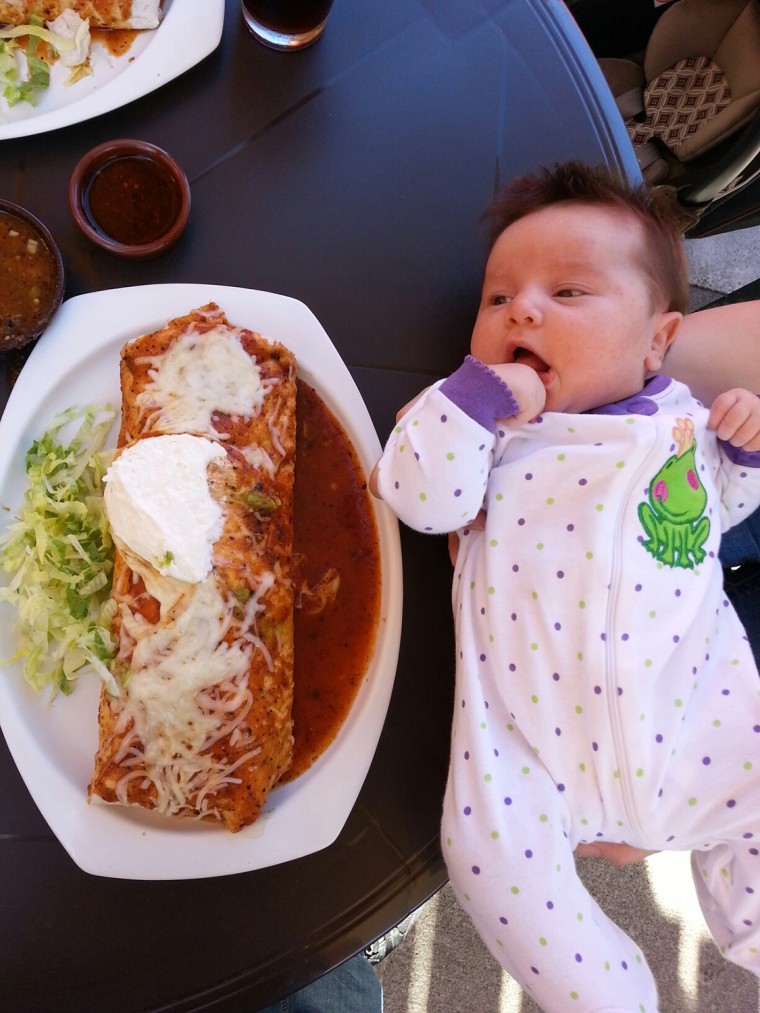 Shannon Hall, whose parents opened the restaurant 18 years ago, said it all got started in 2000 when a customer brought his baby in, noticed the burrito was as big as his child and snapped a picture of the size comparison for fun. When Hall took over managing the restaurant in 2008, he decided to cover an entire wall in the restaurant with similar photos. The wall now has approximately 300 pictures.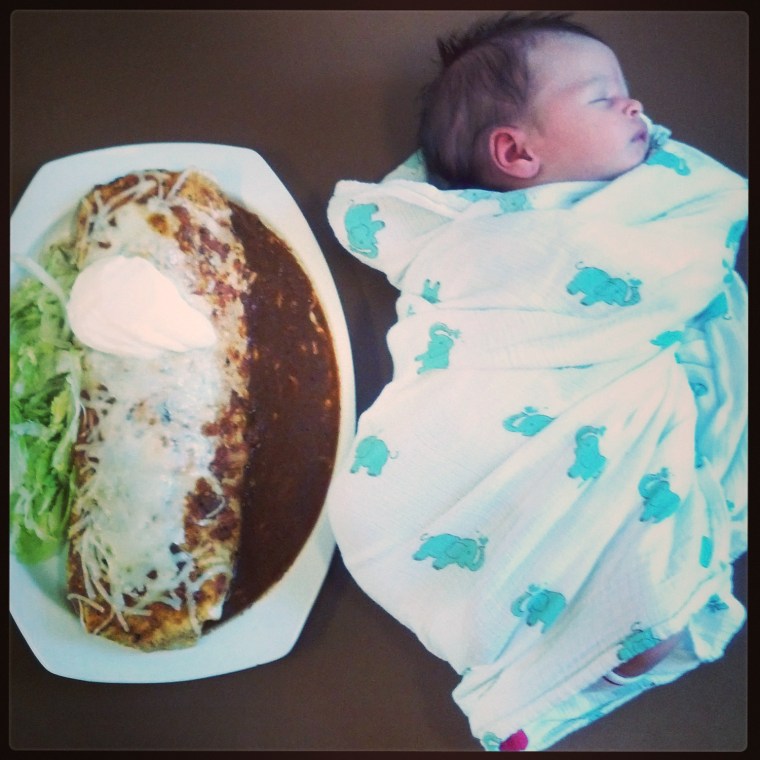 "A year ago, we had a set of twins which was pretty adorable," Hall told TODAY.com. And the original customer who started the craze still brings his child in every year to take a picture with the first baby/burrito photo.

We want to see how your baby sizes up next to giant burritos, monster pizza slices or other extra-large foods. Post your baby's picture on TODAY's Facebook pageor tweet us with your baby's mug!