/ Source: TODAY Contributor
After having six sons, Stephen and Cher Lair were sure their seventh child would also be a boy. The Apex, North Carolina couple received a big surprise when they learned that number seven would, indeed, be a little girl.
When baby Ruby was born in August, the Lairs brought her home to a house filled with sons. News & Observer reporter Corey Lowenstein met with the family a few days later to film the boys' reactions to the new girl in town. The result is a video that has gone viral, showing the adorable reactions of each boy to his baby sister.
"I'm excited that she's here. I'm scared because it's a girl," brother Campbell, 10, says in the video.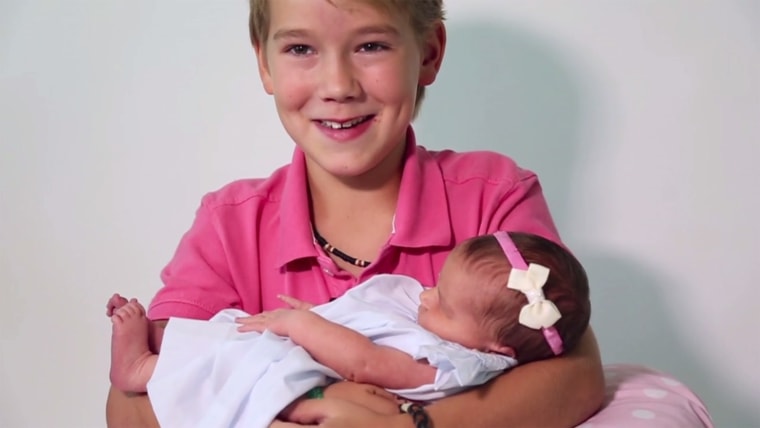 4-year-old Shepherd holds his baby sister and says, "This is Ruby and I love her…she is cuter than I thought she would be."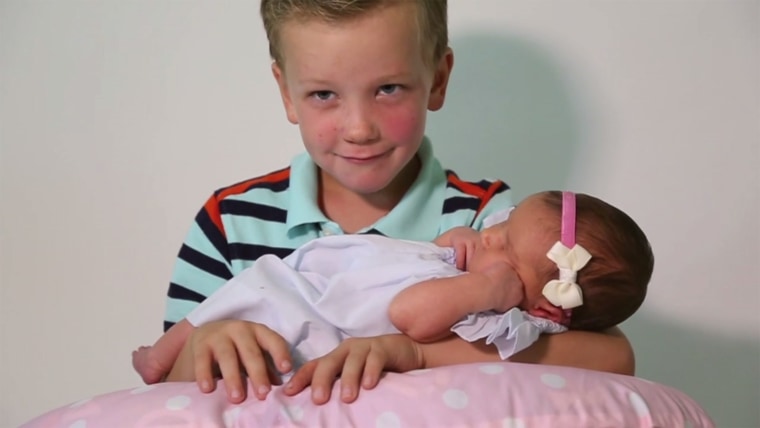 Sawyer, 7, appears smitten with Ruby, saying, "She's as precious as a ruby, and if I ever lost her, I would join a police force and I would definitely get whoever did it. And whoever did do it, I would probably lock them up for a thousand years."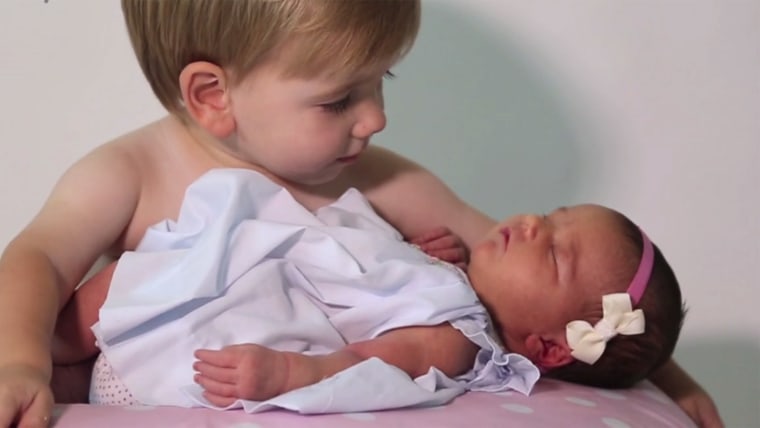 2-year-old Knox points out his sister's mouth and head to Lowenstein, while giving her several sweet kisses.
Jackson, 13, says he's looking forward to growing up with a sister. "I just don't know how this is gonna be…I've grown up with boys like six times, over and over again," he says.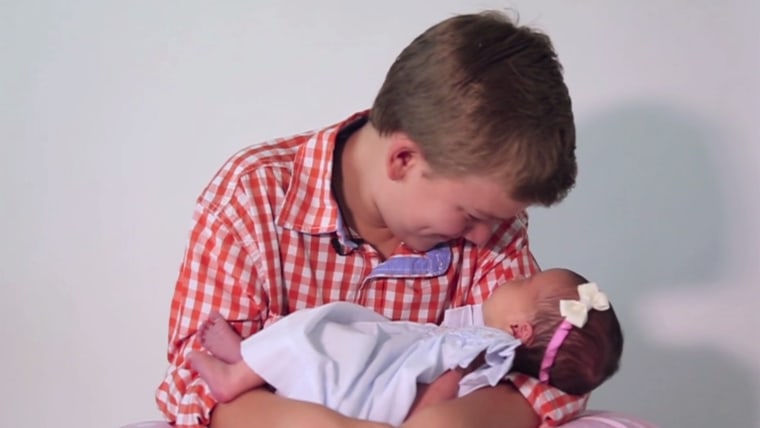 5-year-old Houston tells Lowenstein, "I'm worried about the pink."
Stephen Lair says he and his wife both come from small families and never thought they'd have seven children. Lair also says they are thankful to have the video as a keepsake for Ruby, so that she can look back on her early days in a house full of boys.
"We want her to know that even before she was born, she was loved and cherished," said Lair.
"The video doesn't lie," said Lair. "They love her...it's fairly common for the boys to be running through the living room, spy Ruby on the couch, stop what they are doing, approach slowly and gently kiss the top of her head."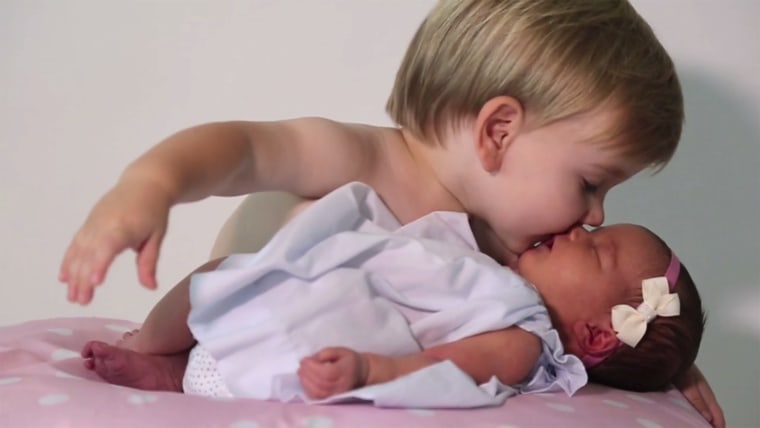 Lair says, so far, the hardest adjustment in their move from blue to pink has been getting the pronoun right when referring to baby Ruby.
"We are so conditioned to using words like 'him' and 'his," he said. "After thirteen years, it feels weird to be using words like 'her.'"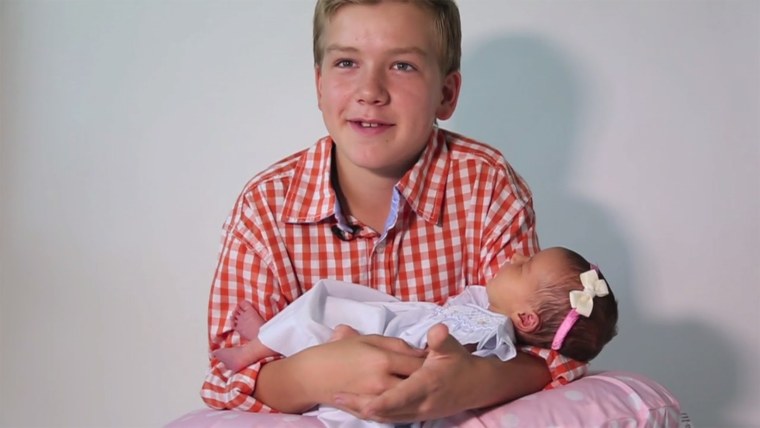 As they continue to adjust to life with a little girl, Lair says they're happy that a piece of their family's memories has been viewed by so many.
"In the end, we want our family to be a blessing to others. We want the love that we have for each other to be an encouragement. Seeing that happen through this video is a tremendous gift — one that we don't take for granted."