When Hilary Barrett and her husband, Tim, found out they were expecting their third child, she says they immediately started thinking of ways to share the news with their daughters, Harleigh, 11, and Christina, 8.
After seeing a cookie bakery on a shopping trip, she decided that presenting each girl with her own cookie cake that spelled out the news would be a sweet way to let them know they were about to be a "big sister" and a "big sister…again," Barrett told TODAY Parents.
The Maryville, Tennessee, couple filmed their girls opening boxes from the cookie store, and posted the video to YouTube as a way to share their reaction with family and friends. The clip, which shows the girls' shock as they figure out what the cakes mean followed by lots of adorable squeals, crying and hugs, has gone viral, with more than 650,000 views.
"I think it's pretty fascinating that our video has gotten so much attention. People have been so nice and supportive and have given us such positive feedback," said Barrett. "Being able to share a genuine moment with people and have them experience our emotions and joy, even for just a second, has been really special."
Barrett says her daughters are still just as excited about the news today as they were when the video was filmed a few weeks ago. The baby has become a big part of daily conversations with Harleigh and Christina.
"I never thought I would be a big sister, but now my dreams are coming true! I was so surprised to see the picture of the baby – it was so cute and tiny. I can't wait to give it a big hug and a kiss," said Christina.
Harleigh, who even decided not to go on a school field trip to Washington because it's too close to mom's May 10 due date, says she can't wait to be a big sister…again.
"I've been wanting another little brother or sister for a long time and I started to think it might not happen. When my parents surprised us with the news, I couldn't believe it! I can't wait until Christina knows what it's like being a big sister," said Harleigh.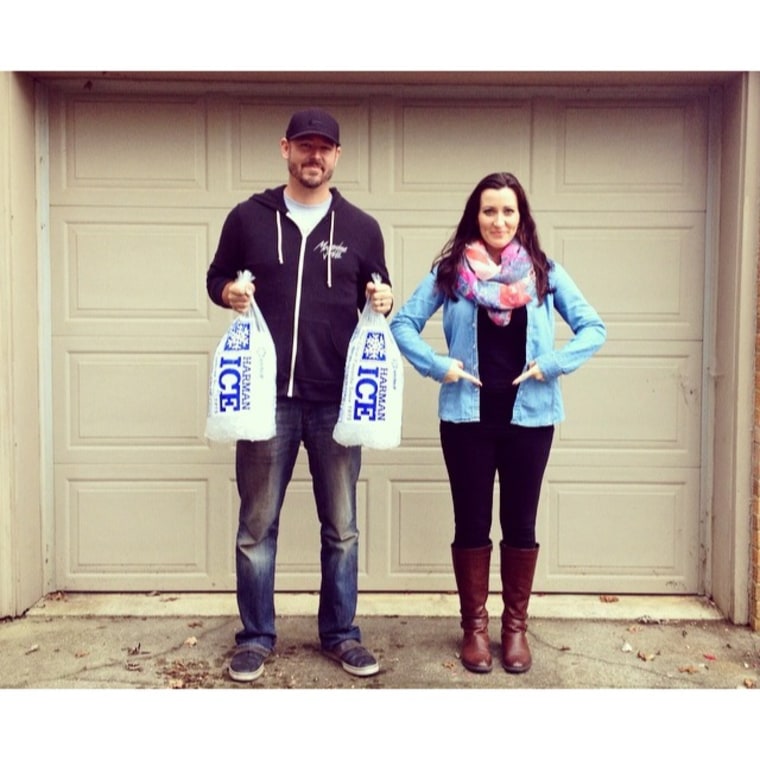 The love and support of everyone – from family members to total strangers – has been a favorite part of the process so far for Barrett, who says she's looking forward to the possibility of a Mother's Day baby.
"My favorite (part about the video going viral) is when someone comments that they can see we love each other. Being a parent is hard and sometimes you wonder if you're doing it right, so it's very encouraging when others can see the love for life that you've been trying to instill in your children and the lesson you've been teaching them – that the most important thing in life is family," she said.