When she was single in her late 20s, Brandy Smith joked with her friends and family that if she hadn't gotten married and had a baby by age 30, she would adopt a baby on her own.
But when a pregnant relative approached Smith, asking if she'd consider adopting her baby, Smith hesitated. She wasn't sure she could raise a child on her own.
"I don't need anyone, and I'm doing it on my own."
She went back to the lessons her own parents taught her.
"My dad always raised me to be independent: I make my own money, I've been working since I was 17 and I don't need a guy to support me," said Smith, 32. "I look at it like, 'Why should a guy stop be from getting what I've always wanted, which is to be a mom?'"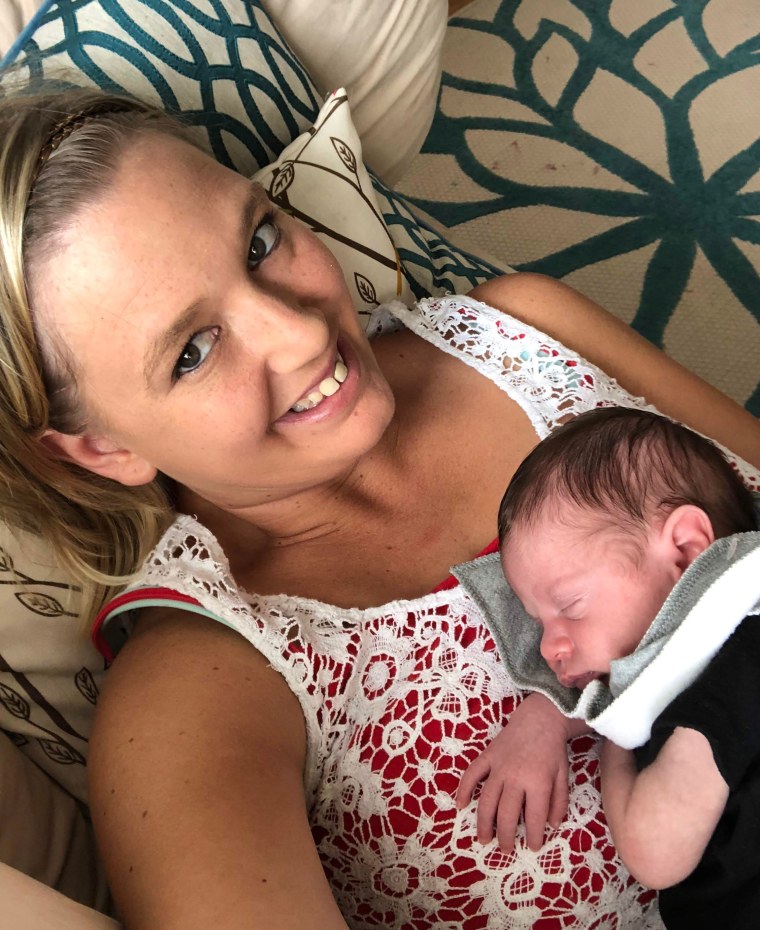 Smith was still unsure when she received a call in July 2018 from the same relative saying the baby had been born.
"She called me and said CPS was involved because of her situation — she was unable to care for the baby," recalled Smith, who lives in Pasadena, Maryland. "She said, 'If you want him, he's yours, but if not, I think he's going to be going into foster care.' So of course, I jumped."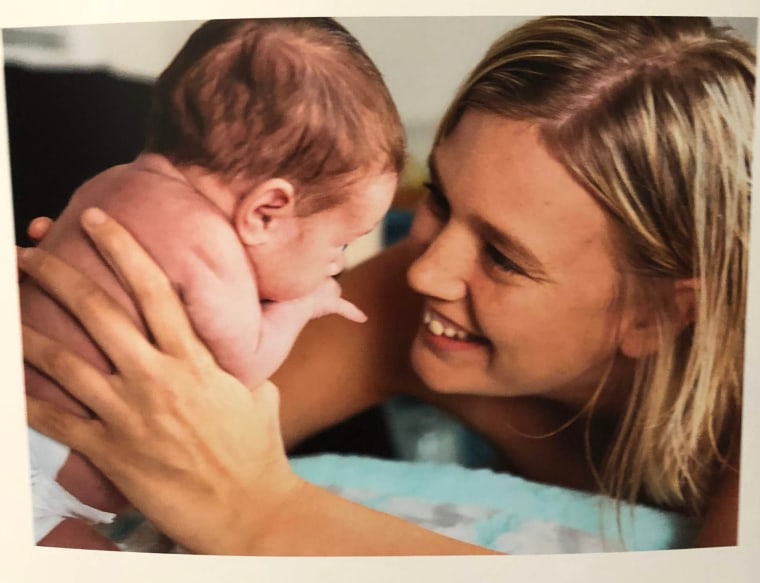 Smith's leap of faith resulted in her becoming the foster parent of a baby boy, who she later named Camden. Camden weighed five pounds at birth and spent several weeks in the NICU. Smith recalls spending those early weeks driving between her job as a childcare provider and the hospital, spending every possible moment with Camden. In August 2018, she brought the baby home.
For the next year, Smith cared for baby Camden, attended foster care classes and worked to finalize her adoption. On National Adoption Day, November 23, 2019, Smith officially became Camden's mom in an adoption hearing.
Smith's decision to become a single parent by choice makes her one of the growing number of Americans redefining what "family" means. Nearly a third of children live with an unmarried parent (mostly a single mom), up from 13% in 1968, according to a Pew Research Center analysis of U.S. Census data. Meanwhile, the share of children living with two married parents has dropped from 85% in 1968 to 65%.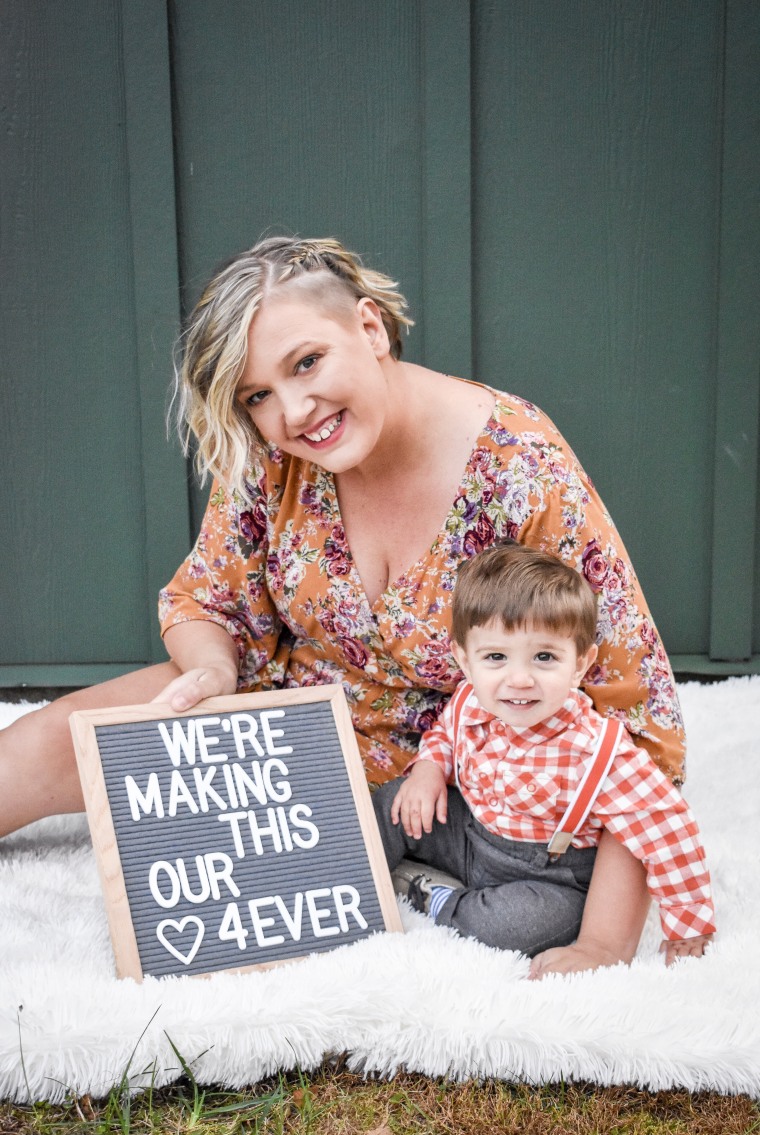 Smith says while her first year as a parent has had its share of challenges, she is loving motherhood.
"The love I have for Camden, I've never had for anyone," said Smith. "When I got him, I realized I could do this, and it makes me feel like a bad ass woman because I'm making it work. I don't need anyone and I'm doing it on my own."
Because Camden's birth mother is a relative, Smith says she will be involved in her son's life, seeing him on holidays and staying updated on his development. And Smith says she has already started sharing Camden's story with him — and will continue to do so as he grows up.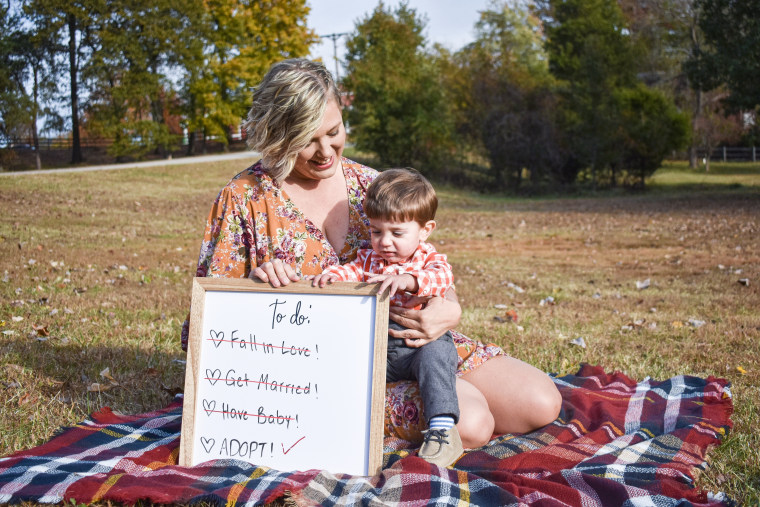 "I'm a big believer that adoption should not be held from the child," said Smith. "From the time he was born until the time he's old enough to understand more, I read him a book called 'God Found Us You' at night and say, 'God gave me you because Mommy really needed a baby.' When he's old enough to understand, he'll know she is his birth mom and she wasn't in the position to raise him so she gave him to me."
Smith credits her parents with inspiring her to help kids in need. To carry on her parents' legacy with her own child, Smith is collecting backpacks for children entering the foster care system this holiday season through the Blue Ribbon Project, an organization that provides personalized bags of supplies to kids.
Related video: