When Ieshia Champs walks across the stage at Texas Southern University this May to graduate from the Thurgood Marshall School of Law, she won't be doing it alone. She will have her five "mini lawyers" with her. After all, her kids have been by her side all the years leading up to that moment.
Champs, 33, recently shared Facebook photos of herself with her children, ranging in age from 5 to 14 years old, and thousands of people reacted with an outpouring of congratulations and love.
In the images, the mom from Houston, Texas, wears a proud smile on her face as she holds up a chalkboard with the words "I did it!" etched across the surface; each of her kids has their own chalkboard with words of excitement too: "I did too!"; "I helped!"; and "We did it!"
"It's always been my dream as a young child to become an attorney," Champs told NBC Nightly News on Tuesday, April 17. But Champs had a difficult upbringing, being shuttled between living with her grandparents and placed in foster care. So when she was forced to drop out of high school, she "just figured [her] dream was shattered at that point."
She became pregnant with her eldest son, David Jr., when she was 19, and welcomed four more children over the next decade — Davien, 12, Khassidy, 11, Kaleb, 8, and E'mani, 5.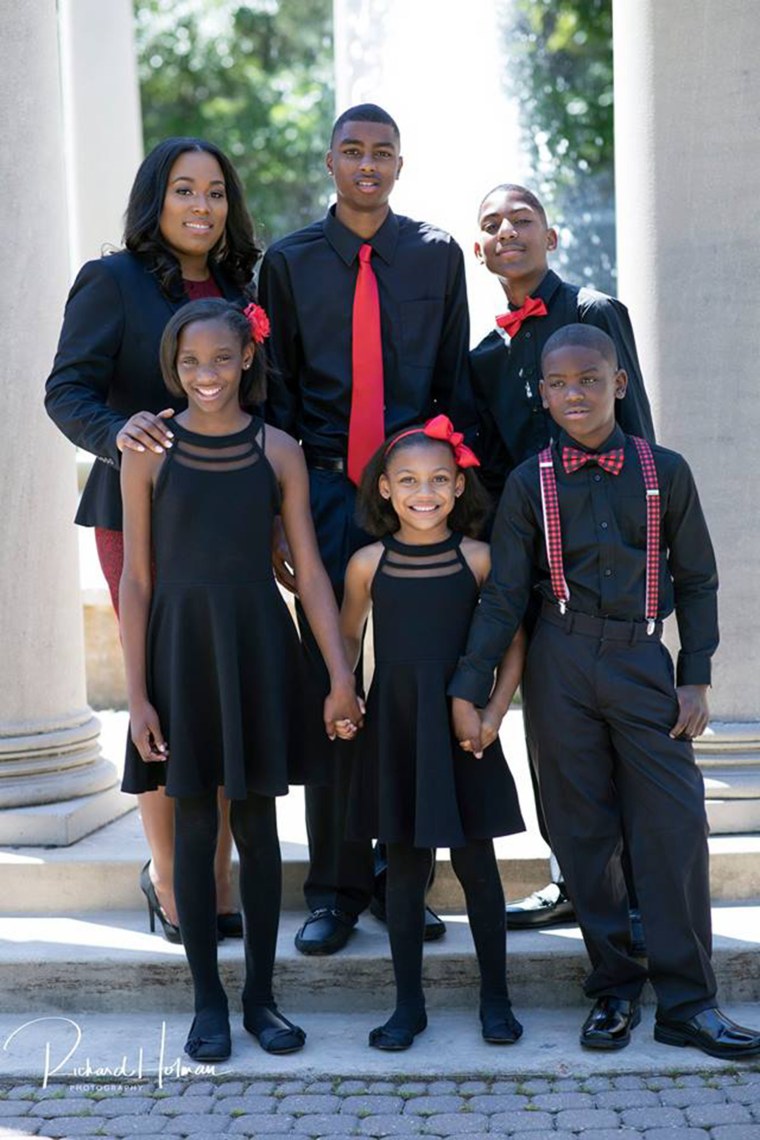 In 2009, when she was pregnant with her fourth child, Kaleb, she suffered a string of tragedies. She lost her job, she lost her family's belongings in a house fire and the father of two of her children died from cancer-related health complications.Champs felt like she had hit rock bottom.
But then, a pastor at her church told her not to lose faith.
"She said, 'You're gonna need that degree for you and your children,'" Champs said, referring to the GED that had eluded her. Champs initially thought she wasn't in any position to go back to school, but with a combination of scholarships, loans, savings and a few part-time jobs, she started to study.
She earned her GED and went on to earn an associate degree from Houston Community College. Champs didn't stop there. After a bachelor's degree from the University of Houston, she decided she wanted to get a law degree.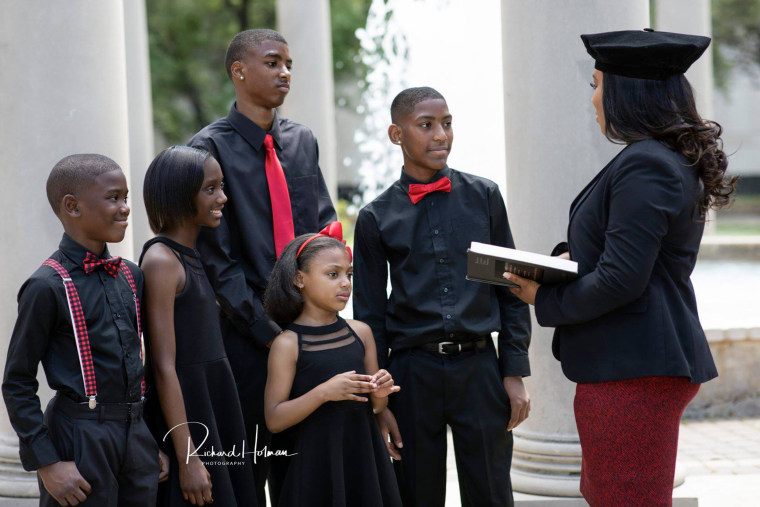 She was accepted to the Thurgood Marshall School of Law at Texas Southern University. For the next three years, she leaned on family and friends to create a solid support system for her and her five young ones.
Her oldest son, David, pitched in to help however he could.
"When she started law school, she finally let me start cooking," he told NBC Nightly News.
While in law school, Champs said she frequently felt the urge to give up, but persisted knowing that her children were rooting for her and looking up to her.
And now, she's set to graduate Magna Cum Laude on May 11, with plans to take the bar in July.
Her next goal: to become a federal judge.