My husband, who died in 2012, was a globetrotter, a big dreamer whose perfect summer would consist of jaunts to Italy and Texas and everywhere in between. I, on the other hand, suffered from intense job fixation. There was never a good time to be gone.
For some twisted reason I can't explain to myself or anyone else, I chose work ahead of everything else in my life. Wine crush in Tuscany? There was always next season. Skiing in Colorado? Let's plan for the following winter.
Until Justin died and we ran out of next times. Suddenly, there I was, an entertainment writer with a long list of bylines for company. It will shock no one that when you're alone, bylines lose their luster.
As an only parent — my son was 1 when I became a widow — I vowed to do things differently. But it's a lonely life, being on your own with a little kid. Mother's Day is especially fraught, for obvious reasons. And vacations are even worse. Every summer, social media brimmed with glowing, giddy photos of families on cruises and at beaches, boats and planes. The resounding message was one of communal joy, shared love and happiness, memories being made.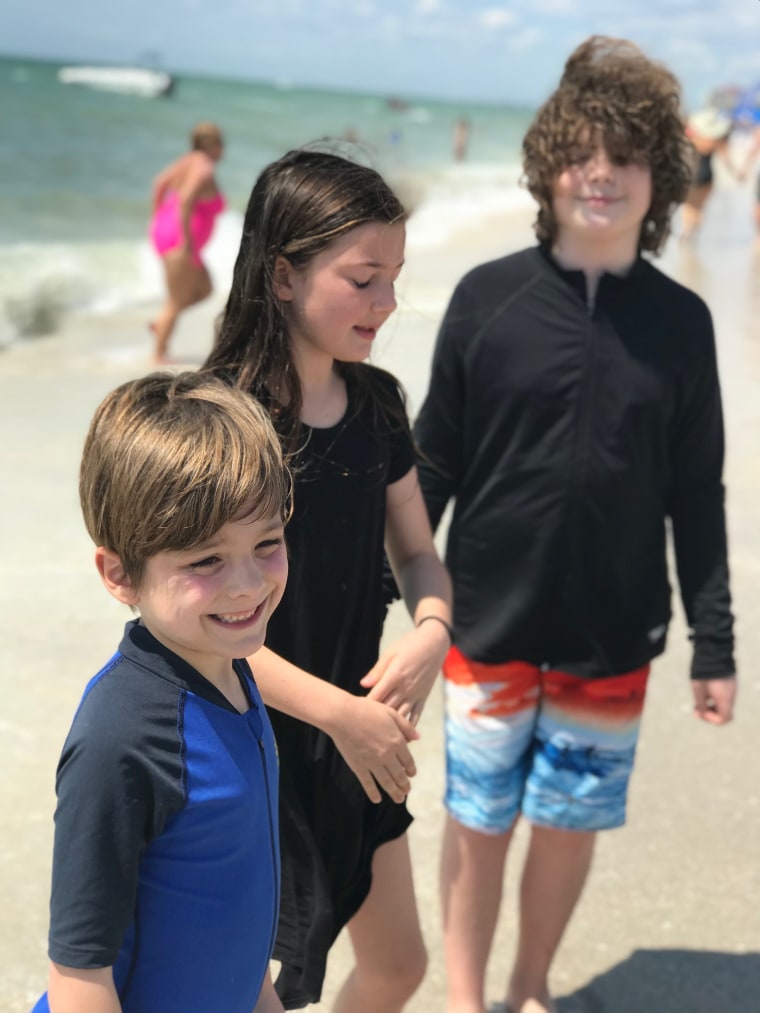 So, without a partner in the picture, I created my own little ad-hoc traveling family. My best friend Roka had gone through a divorce and was facing the same vacation angst. Her kids were a few years older than mine. We decided that for our maiden journey as single moms, we'd hit the Dominican Republic. Suffice to say, the kids' whining was inversely proportional to their age, the trip was long, and zen time in short supply.
We viewed that as our starter vacation and have continued feeding our wanderlust. This spring break, we went on our most joyous, most fulfilling, most cathartic trip ever, to the Ritz-Carlton resort in Naples, Florida. Yes, it was fancy. Yes, it was a real treat to have water flavored with melon and lime, and sink into beds reminiscent of frothy clouds. But most of all, it was magical.
The kids are now old enough to enjoy one another without clinging to their moms and demanding water/devices/food/potty breaks. They all know how to swim, so when they're in the pool, we could actually — GASP! — read books, enabling me to satiate my love of police procedurals. They understand why sunscreen is important and don't wriggle like kittens when you're applying it. They played in the pool, they built empires in Minecraft, and they searched for lizards. The moms, meanwhile, ordered frozen cocktails, devoured actual chapter books with intricate plots, and even got massages.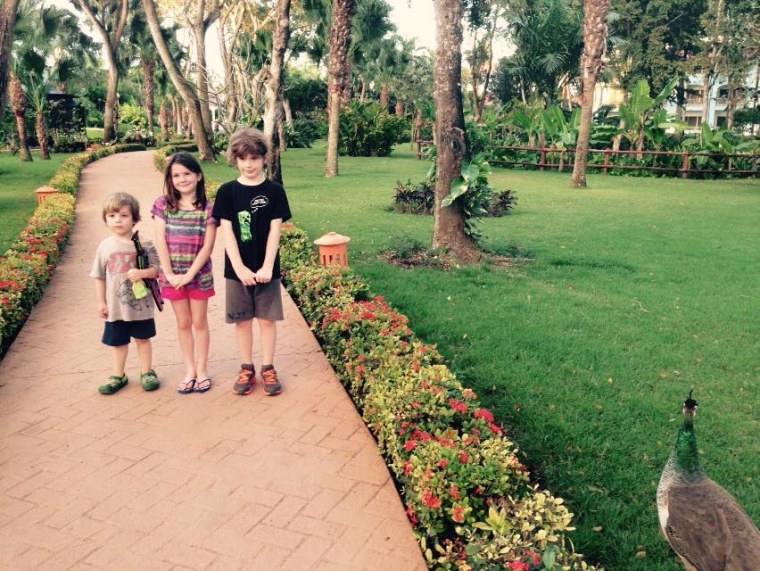 All that was window dressing, lovely as it was. The real key was that we could take turns and back each other up. When one mom was about to lose it, the other would take over. And for some weird reason, your own kid listens better when it's not you telling him that yes, he has to wash his hair and no, playing video games until sunrise isn't an option.
When my son went on a hunger strike because none of the hotel food was to his satisfaction, my friend stepped in, calmed him down, and actually got him to eat by explaining that we weren't running a restaurant and being a jerk wasn't an option. When her daughter was having a mild hissy fit because a pool outing didn't go her way, I quietly told her how much this trip meant to us, how hard we had worked for it and how she should try her best not to ruin it. The result: an attitude reversal.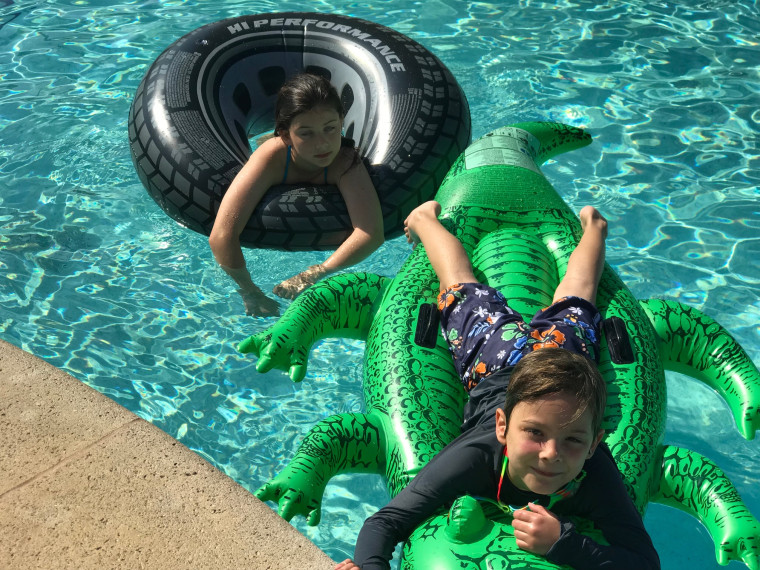 As an only parent, you're always going it alone and usually winging it. You don't have the luxury of an off day, of giving in to a pounding headache or a stress attack, because kids need to be fed and entertained and parented. And there's no one to take over when you need a minute to gather yourself. But when my friend Roka is there, I can sneak up to the room and bury myself in one of my beloved Elizabeth George mysteries because I know that under her watch, Alex won't drown. And likewise — when she has a work call, I can ferry the kids to the pool and keep them fed and safe.
For us, family isn't what you're born in to. It's what you make it. And where you take it.