/ Source: TODAY Contributor
As a single mom, Whitney Kittrell is committed to doing everything she can to give her two young kids a great childhood full of opportunity, even if that means getting a little uncomfortable sometimes.
"I want to be able to give them the life they deserve, and be there for them and not feel like they missed out on anything because they didn't have a dad," said Kittrell, 27, who works as a hospital housekeeper while attending school full time to become a respiratory therapist.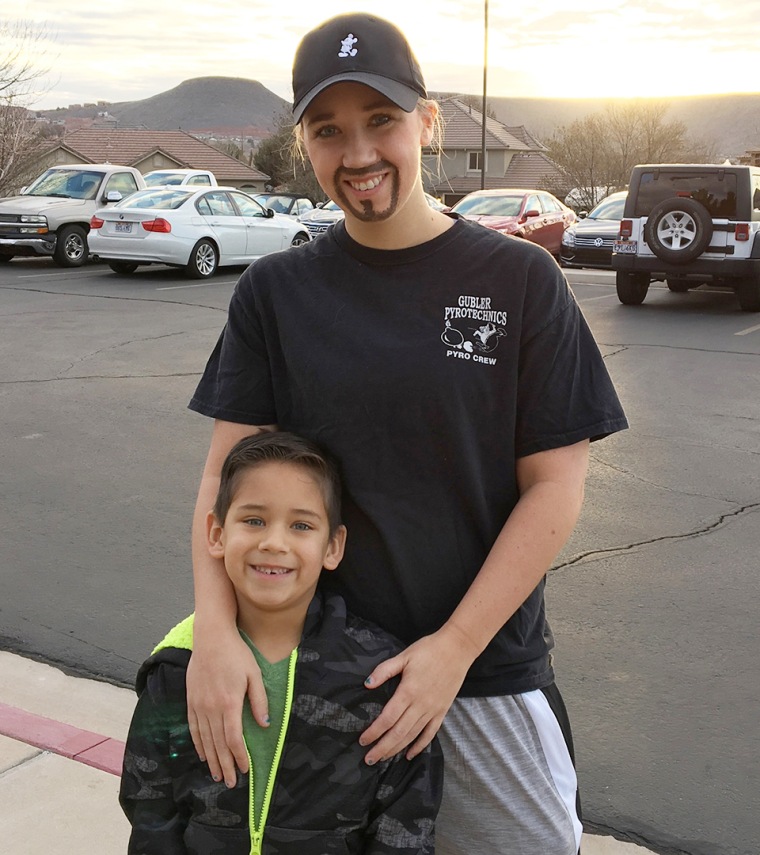 When her 5-year-old son's school announced a "dads and doughnuts" event last week, she felt a slight sting, another reminder that her family is different. But she obliged after her son, Lucas, insisted she attend. "'I want you to go,'" Kittrell says he told her. "'You're my mom and my dad.'"
Even though it felt awkward, Kittrell decided to bring a smile to Lucas' face by dressing the part. She wore baggy gym shorts, a T-shirt and baseball cap, and a painted-on goatee, an outfit captured in a photo that delighted the internet as it went viral on Facebook.
"He's just a goofball," Kittrell, of St. George, Utah, says of her son. "I knew if I dressed up it would make him laugh. It wasn't about anybody knowing what I was doing or drawing attention to myself. It was just to make sure he had a good time."
Lucas loved the look. "He started laughing and saying, 'You're the best Daddy ever,'" said Kittrell, who also has a daughter, Malia, 3. "He's joked about it every day since that I should wear a beard."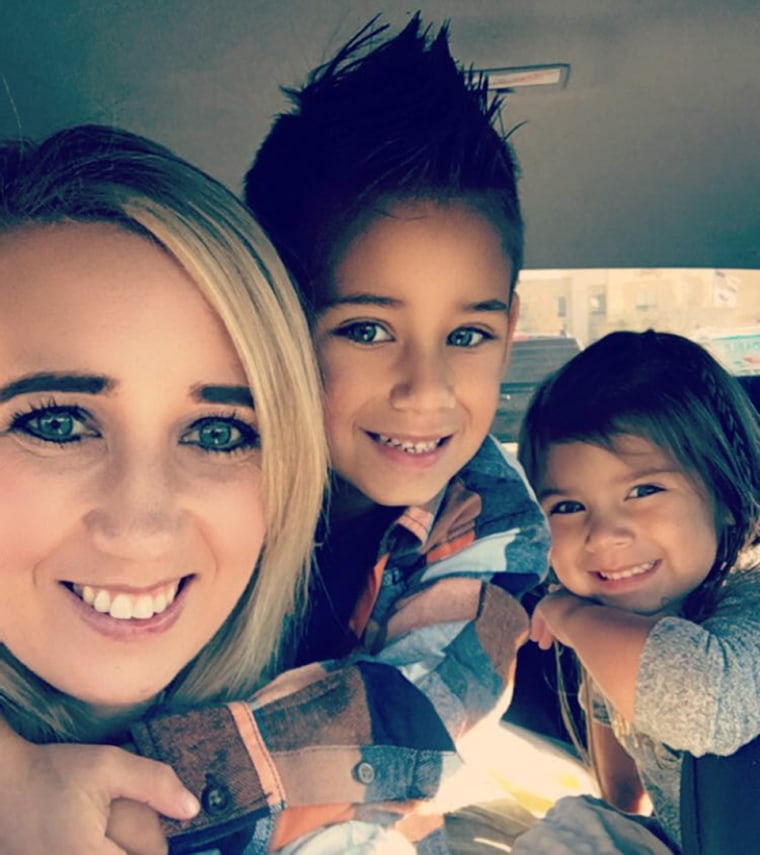 Looking back, Lucas said it was a special day. "She's my best mom," he said. "I feel happy and I feel good when she went with me."
When it was time to leave school, Lucas hugged Kittrell goodbye and kissed her on the cheek.
"I was embarrassed walking into the school, out of my comfort zone, but he thanked me for being there and choosing to love him," said Kittrell, who got divorced three years ago and says her kids' dad is not in their lives. "It broke my heart, in a good way."
"Just knowing that the hard work and sacrifice that I put into raising them, it's nice to have that recognition from him every once in awhile," she added. "It's knowing that our family dynamic might not be the normal, but that he's OK and he's happy and he loves me. To him, he's not missing out on anything."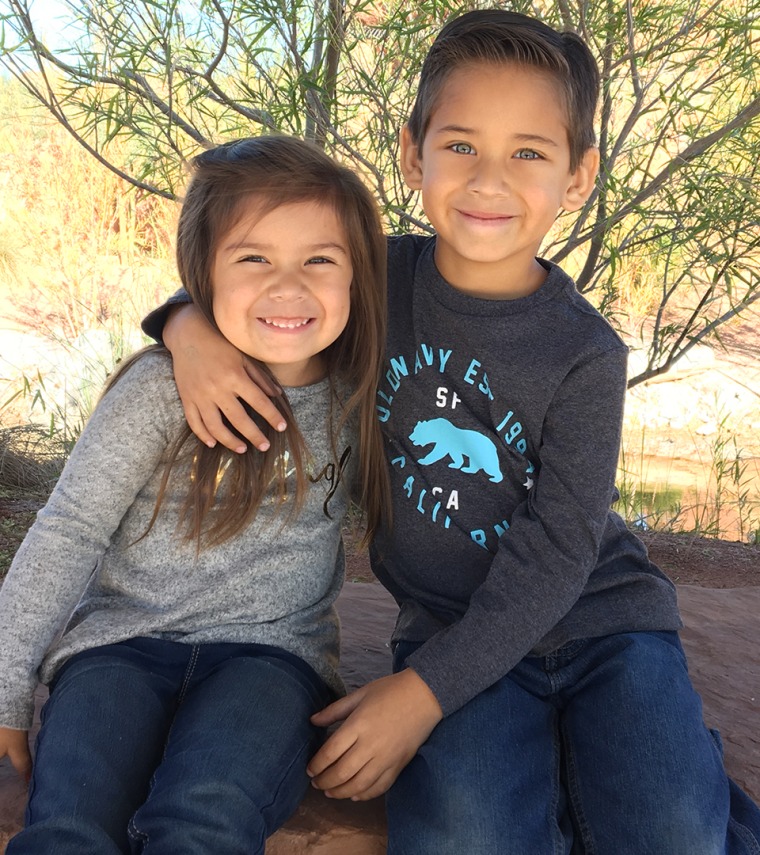 His appreciation meant the world to her. "Parenting pushes you to your limits, in a good and bad way lots of times," Kittrell said. "This is one of those times where I was pushed to my limits, but I'm grateful that I did."
Related story: See how this single mom made sure son didn't miss out 'Donuts with Dad'
Not wanting to forget the moment, she wrote about the experience in a Facebook post, which friends asked to be made public. From there, it drew tens of thousands of supportive comments and shares, which made her feel less alone.
"Knowing there's people across the country that have reached out and told me they're there and support us, it helps me know that single parents have a big group of people that are pulling for them," Kittrell said.
Despite the high praise for her parenting, Kittrell feels she didn't do anything that any other parent wouldn't do. Rather, she sees her story as a reminder that you don't have do anything extraordinary to make a difference in the lives of children.
"The world is really good at making us compare ourselves to other people, and it's easy to get down on ourselves," Kittrell said.
Never miss a parenting story with TODAY's newsletters! Sign up here
"I think it's realizing you don't have to be anything special," she added. "I am not the world's greatest mom, I just love my kids. When it comes down to it, that's all that matters."
TODAY.com contributor Lisa A. Flam is a news and lifestyles reporter in New York. Follow her on Twitter: @lisaflam