It started with a ponytail. Greg Wickherst was at a loss for how to pull his 2-year-old's hair into one, so he asked for help from a co-worker, who is in charge of the cosmetology program at the trade school where he works.
She put him in touch with one of her best students. That was last fall. Today, Wickherst is schooling everyone else on how to fix girls' hair, as his story and photos of his creations have gone viral.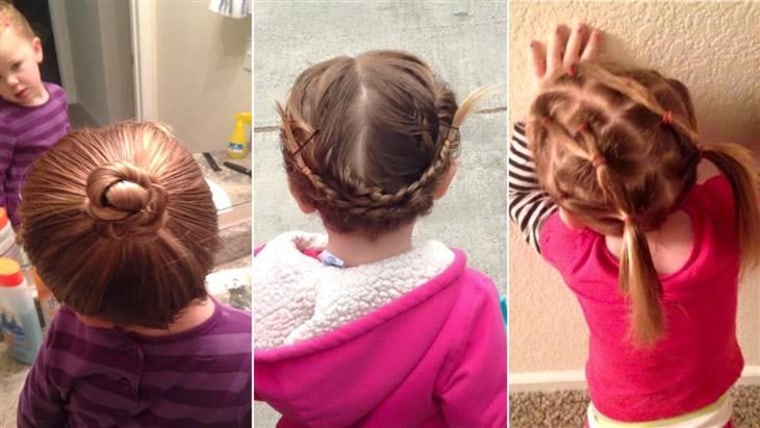 But the 39-year-old single dad finds all the attention a little strange.
"It's kind of crazy because this is part of my daily life and just being a dad," he said.
Although Wickherst shares custody of his daughter Izzy with his ex-wife, the toddler spends most of her days with him. That means Wickherst is responsible for getting her ready for daycare every morning.
Initially, Izzy's hair wasn't long enough for anything except a good brushing. But as it grew longer, Wickherst realized he needed help. An admissions officer at IntelliTec College, a trade school in Pueblo, Colorado, he reached out to the supervisor of the school's cosmetology program, who sent him to one of her best students. Together, they went to work, practicing on a mannequin.
"She said, 'Okay, this is how you do a ponytail and then from that, you can braid the ponytail and do a simple braid, or you can wrap it around and do a simple bun. Here's how to do a French braid, here's how to do a fishtail braid,'" Wickherst recalled. "She just showed me all these different styles and so I went home and just started practicing."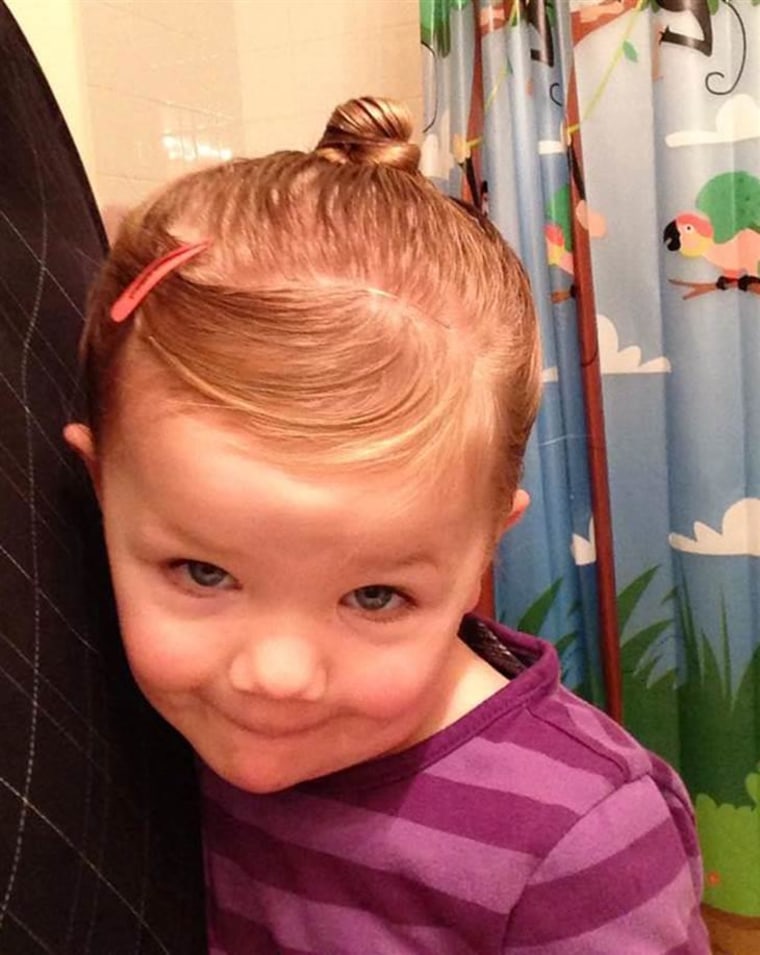 Within a month, "I got pretty good at it," he admitted.
Wickherst started posting daily pictures of Izzy's hair on his Facebook page. Friends who remarked on the styles even offered their own tips and suggestions.
It now takes him about 5-10 minutes every morning to do his daughter's hair, although French braids still trip him up at times. And last weekend, he experimented with something that resulted in 10 ponytails: "It looked like imitation cornrows — I know not to try that one again."
His favorite move is doing a small ponytail for her bangs, and then tying that into a larger ponytail at the back of her head. If he has time, he'll make braids from the larger ponytail, wrap the smaller one around the rubber band to hide it, and then loop the larger one into a bun tied down with bobby pins. ("Super easy," he promised.)
Wickherst, who has shaved his head bald since he was 24, finds it amusing to be getting so much attention lately for something he barely gave a thought about until recently.
"It blows my mind," he said. "I think it's silly that a dad is getting attention for showing interest in his daughter's hair. I really do. But on the other hand, I am tired of dads being portrayed as idiots, on the commercials and on TV, where moms get all the credit. So if this shows that yes, dads can be a good parent, then I'm all for it."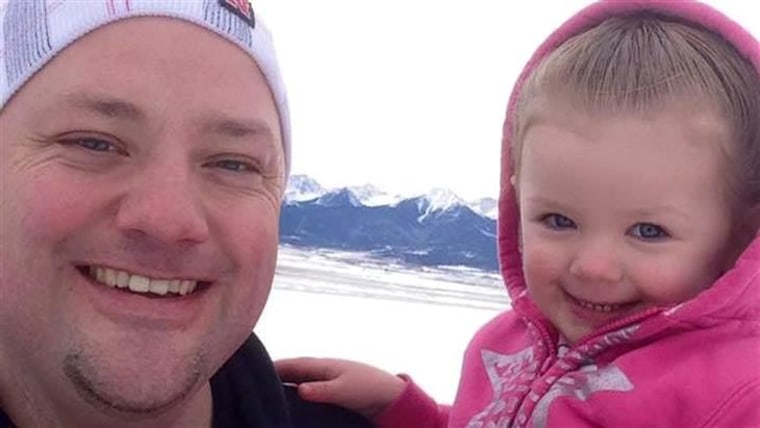 In the end, what really matters to Wickherst is the attention and time he spends with his daughter.
"All I want is for Izzy to know that her Daddy loves her, and will do anything to make sure she has the best childhood that I could provide," he said. "Nobody is perfect, but I've learned as a parent that we all do what we can to make our kids happy."
Follow TODAY.com writer Eun Kyung Kim on Twitter.
This article was originally published Feb. 4, 2015 at 3:41 p.m.