/ Source: TODAY Contributor
While some moms turn to mommy speed dating or Tinder-style apps to make friends after having kids, moms like Deva Dalporto of MyLifeSuckers are happy to embrace their inner introvert, trading ladies nights for a good Friday night Netflix binge.
In a parody of the Sia hit "Cheap Thrills," Dalporto sings of the ways her social life has changed since becoming a mom.
"Come on, come on, put your jammies on. It's Friday night, that means nothing to moms," Dalporto sings as she gets her kids ready for bed before settling in on the couch for a night of TV-watching.
"Baby I don't need to leave the house to have fun tonight — I have no social skills" Dalporto later sings.
But for Dalporto, the exhausted mom depicted in her parody is no joke — it's real life.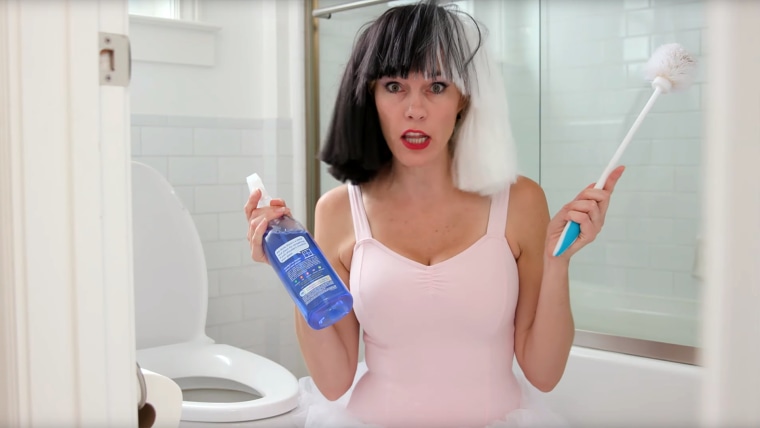 "Motherhood hit me like a ton of bricks. I didn't even leave the house for weeks after I had my first baby," Dalporto told TODAY Parents. "So I guess you can say I caved in to the lack of a social life right out of the gates."
"And to this day, ten years later, I still can barely muster up the energy to make a phone call," Dalporto continued. "Forget about actually going out — I'm tired."
RELATED: Recharge, reset: How introverted moms cope with family chaos
The parody also shows the reality of how parents often spend their Saturdays, as Dalporto scrubs her bathroom and folds laundry all day before again collapsing in her living room.
Dalporto says comments from her followers have shown her that she is not alone in her exhaustion.
"Motherhood is so intense and takes so much out of us. Who has energy to go out at night and have an actual conversation when you've been up since 5 a.m. having broccoli battles with a 3-year-old?" said Dalporto.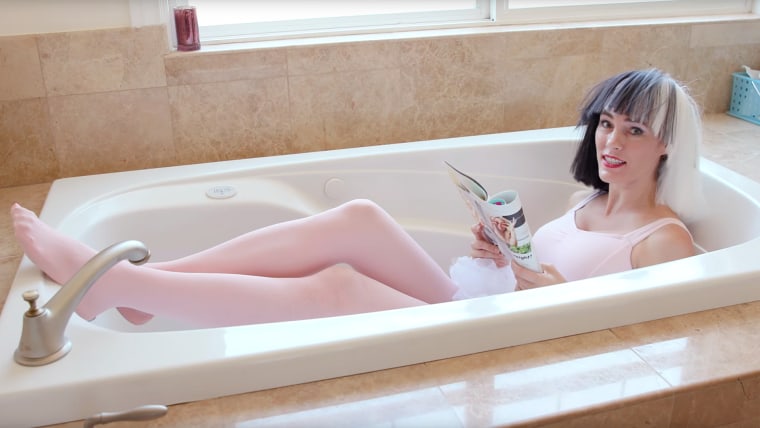 The California mom-of-two says when it comes to choosing a bath and an early bedtime over a wild night out, she has no regrets. And, her advice to other tired moms is that they follow her example.
Never miss a parenting story with TODAY's newsletters! Sign up here
"I would say embrace it. Just like the loss of your abs, your free time and your perky boobs, the loss of your social life is just another casualty of parenthood. But it's worth it."