/ Source: TODAY Contributor
As he struggled to recover from brain cancer and related health issues, one thing gave Jared Springer motivation to recover: The thought of attending his senior prom. He was heartbroken when school rules barred him from the dance because he hadn't attended enough classes.
Now he will get the joy of attending prom after all, thanks to a community organization that's organizing a special dance just for him. In fact, the friendly, social teenager with the hot pink tie will be celebrated as the man of the evening.
Springer, an active Californian who surfed year-round, came close to death in 2014 at the start of his junior year of high school, suffering a severe brain hemorrhage and stroke. Doctors found he had a cancerous brain tumor.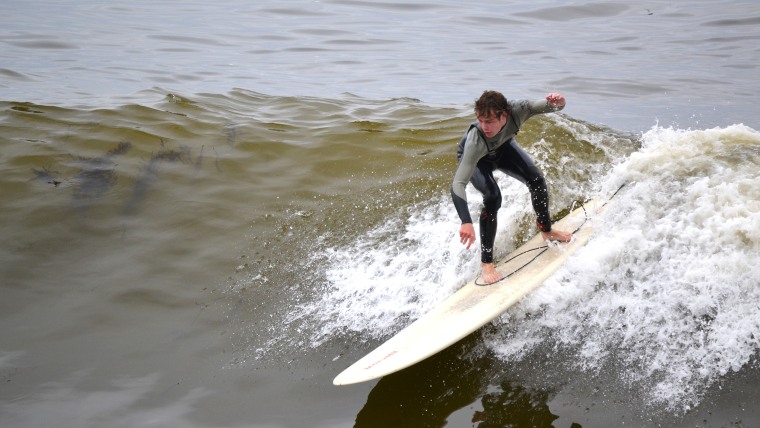 After 10 months of chemotherapy, Springer returned to Arroyo Grande High School last year as a special education student for his senior year. He now has mild cognitive and speech deficits and right-side paralysis.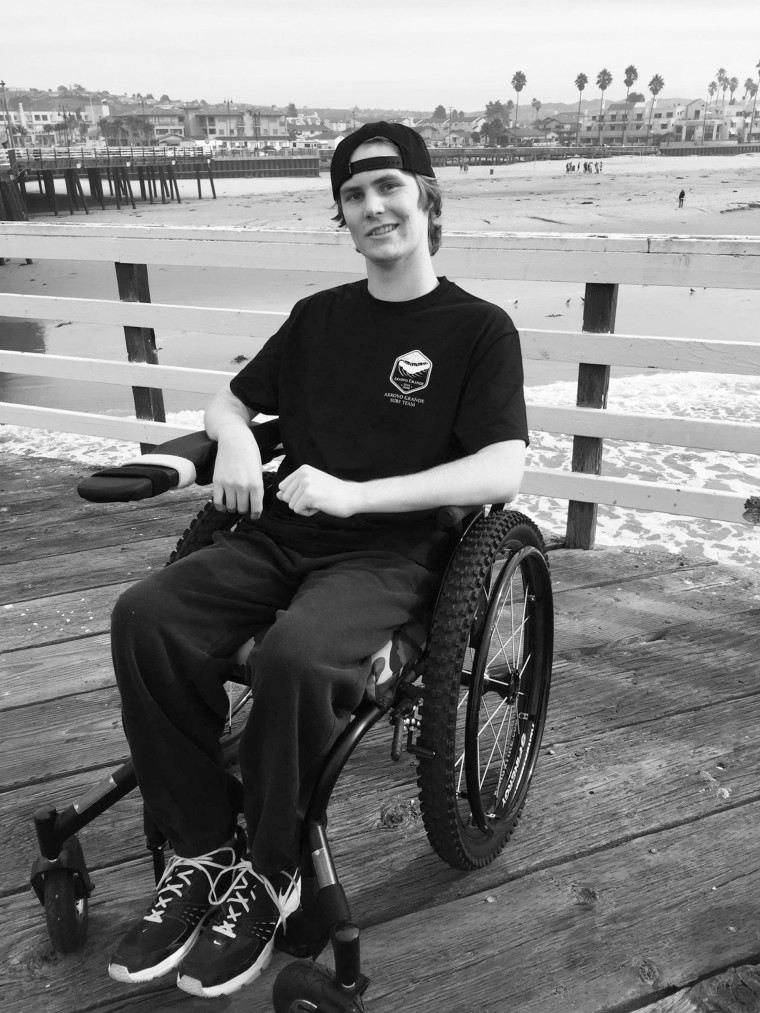 Last month, he fell from his wheelchair and broke his hip. During his stay at a rehabilitation facility, something motivated him to work hard to regain his strength: attending the senior dance.
"I was saying, if I can go to prom, I can get through this," Springer told TODAY.
But it wasn't to be. The 18-year-old and his family were heartbroken when he was kept from attending the May 7 dance due to school-district policies, says his father, Frank.
RELATED: Boy with cancer lives his dream thanks to NYC firemen
Frank Springer said the family was told students who are not enrolled in classes at the high school cannot attend school functions. The family had requested school instruction at home because Jared was out for six weeks as he recovered from hip surgery.
"You could just see his mood completely change," he said of telling Jared he couldn't go. "You could see the disappointment in his eyes."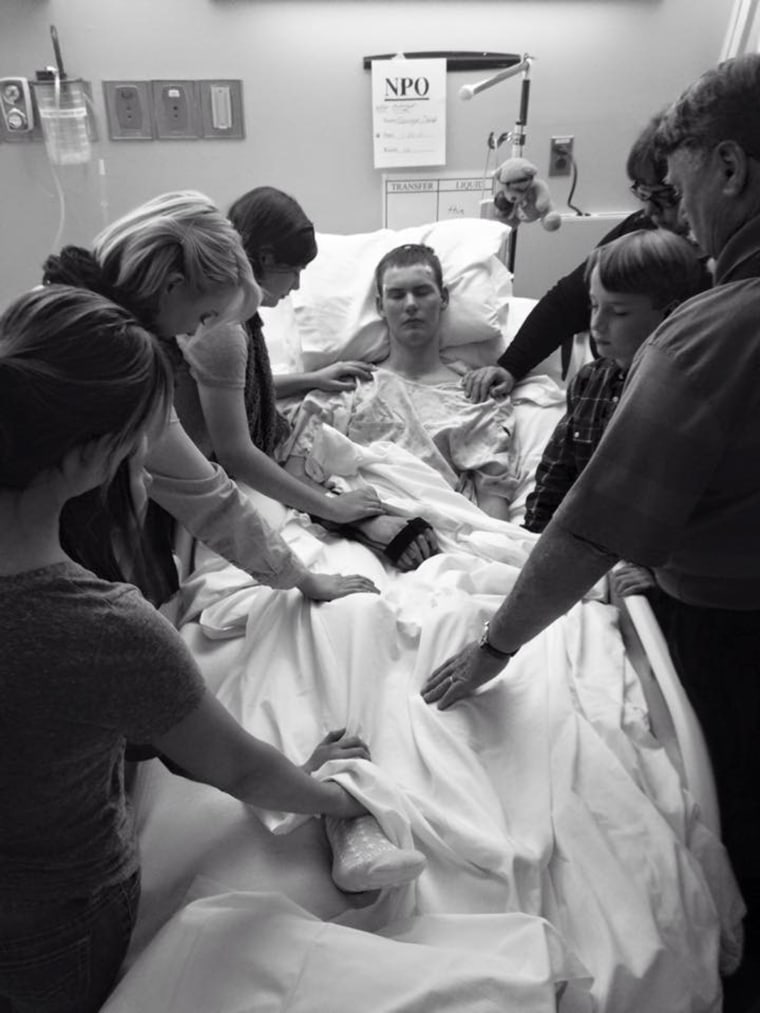 Springer offered to accompany his son to the prom, but was told parents aren't allowed without a background check and a tuberculosis test.
Finally, they were told Jared might be able to attend if the family obtained a medical waiver and a meeting could be held to determine if Jared's needs at the dance would be met. But the family didn't think there was enough time and surrendered.
"It felt like it was too late, and we felt defeated and discouraged," Frank Springer said. "We just need to have more care and compassion when it comes to these situations."
RELATED: Rabbi uses martial arts to teach kids 'inner power' in fight against cancer
Jared Springer was saddened to miss the rite of passage. "It was the only prom I was going to go to. Last year, I didn't get to go because I was in the hospital," he said.
He had prom tickets and a new black suit, so he got ready and took his date out to dinner that night anyway.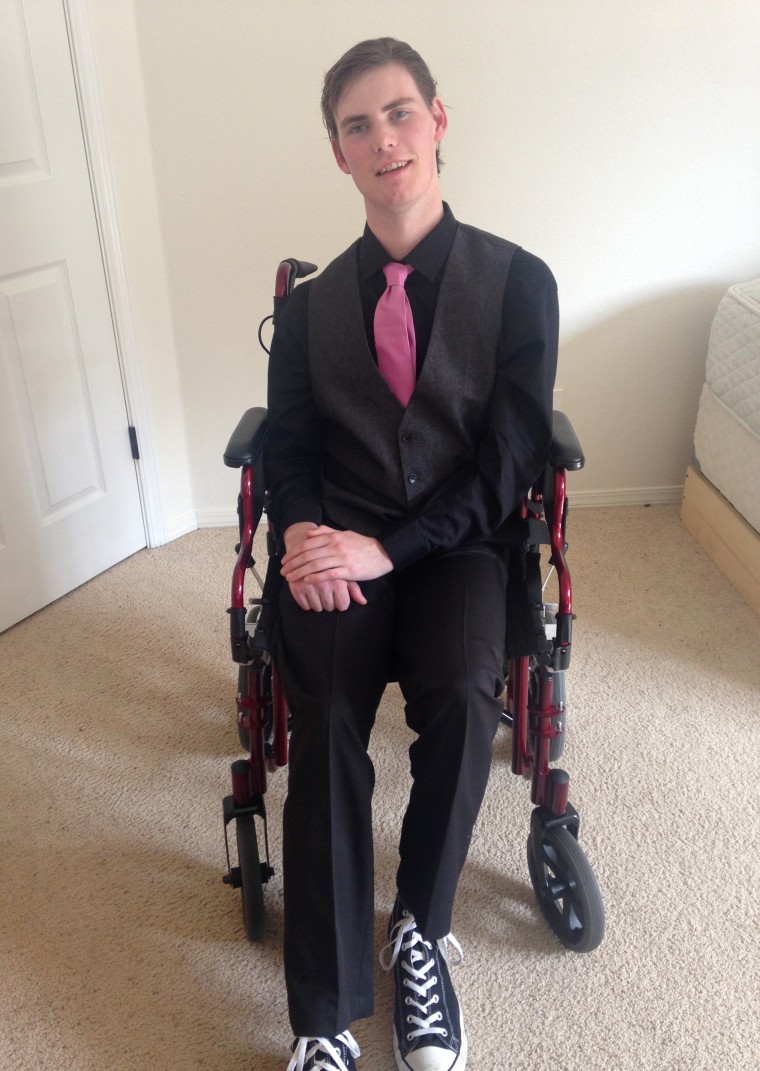 But it wasn't the same. Frank Springer wrote a lengthy Facebook post titled "Jared's Journey Denied," that said in part: "His heart was set on seeing his friends, listening to good music and finally having a little fun. So much has been stolen from him over the last year and half."
Angry comments piled up and offers of help arrived. One came from Brighten A Corner Ministry, a nonprofit organization that is now throwing the "Prom for Jared" on May 27.
The star of the night will have a red-carpet arrival, sit at the head table and be crowned prom king, said Robin Lee, founder of the organization. The after-party will feature a surf theme and Jared's favorite foods.
"We're trying to help him rewrite the ending to his story and give him the prom of his dreams," she said.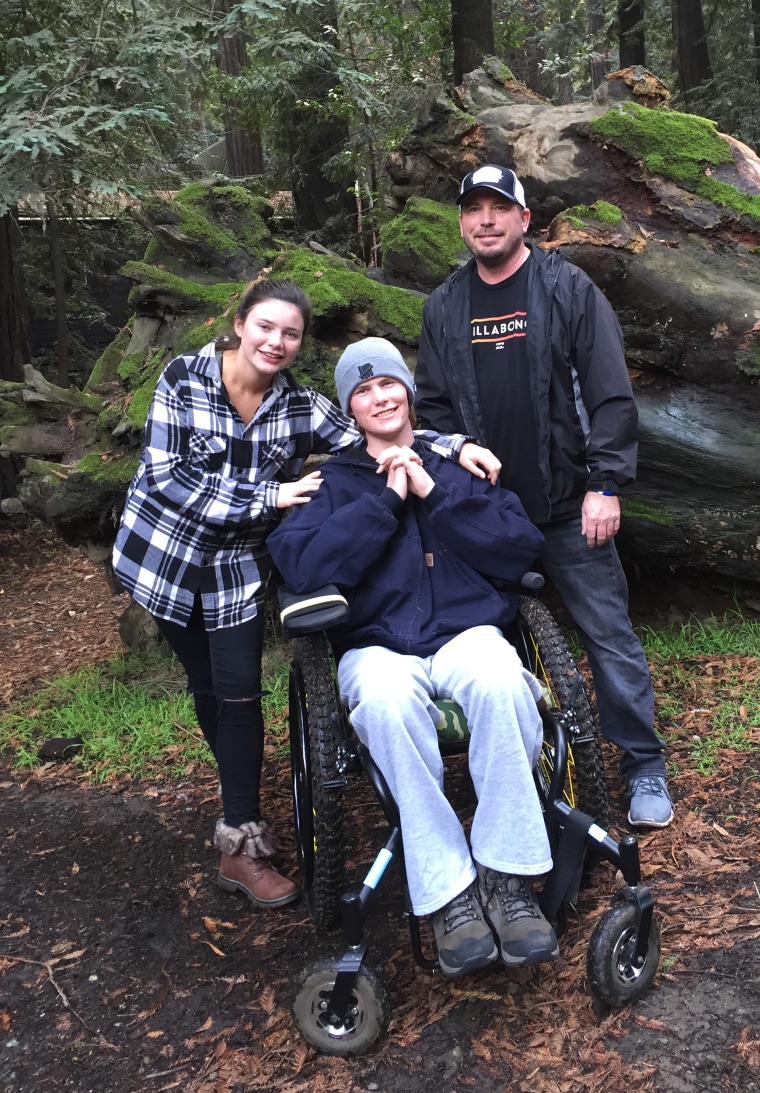 After the prom, the superintendent apologized and the family was satisfied, Frank Springer said.
The Lucia Mar Unified School District did not return a message left by TODAY. Superintendent Raynee Daley, expressed regret in an online statement.
"Unfortunately, in this instance we failed to communicate (policies) in a timely way and we failed to provide a path that could have made Jared's dream come true," Daley wrote in part. "For that I accept responsibility and I apologize."
RELATED: and college — in same weekend!
As donations pour in for Jared's upcoming prom, which is open to upperclassmen from high schools throughout San Luis Obispo County, Lee is expecting a sellout of the 500 tickets.
"I think we'll be turning people away," she said. "The interest has been astounding."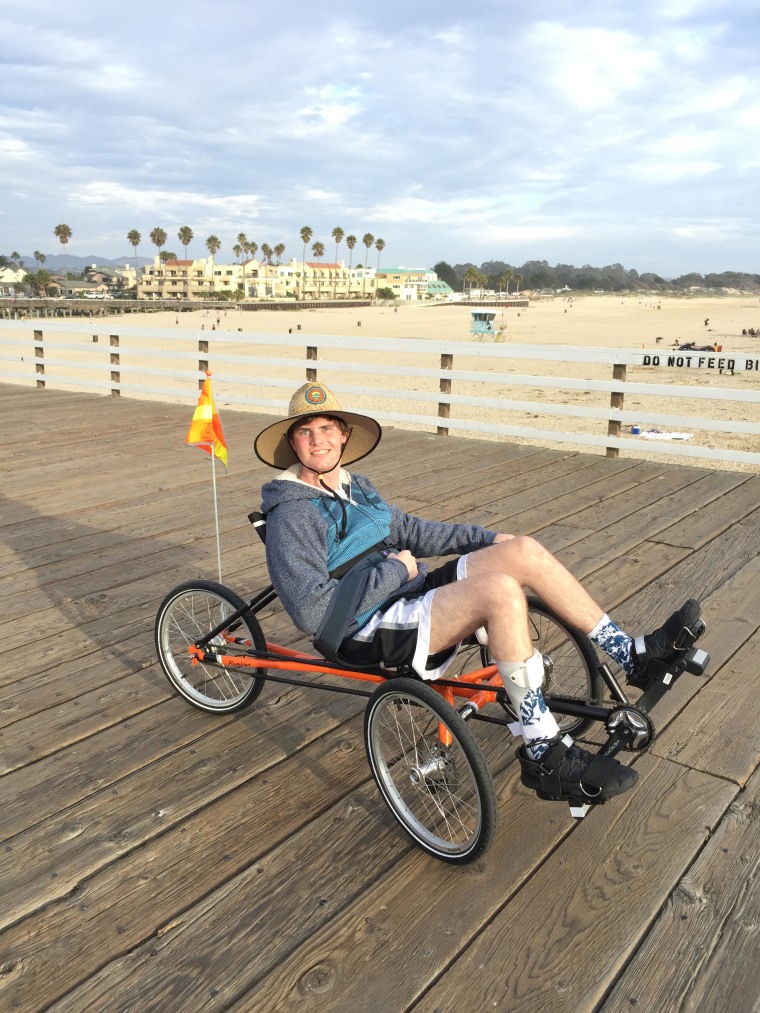 Jared, a self-described extrovert, will be there, but this time, his pink tie will be set against an all-white ensemble. He wants to stand out.
Just what was his reaction when he learned he'll have his special night after everything he has been through?
"I felt great about it," the teenager said. "It's been kind of a hard year."
TODAY.com contributor Lisa A. Flam is a news and lifestyles reporter in New York. Follow her on Twitter and Facebook.