Another school year, another intense debate over the fate of cursive in the classroom.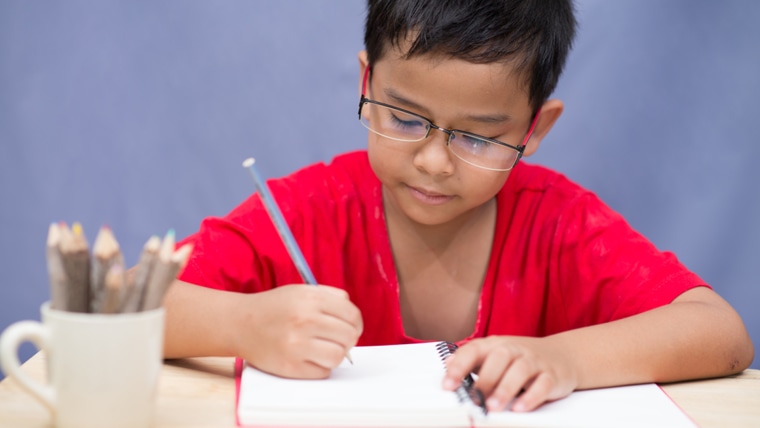 Many schools now limit handwriting instruction, noting children are better off preparing for the real world, where nimble texting thumbs and quick typing fingers create most written communication.
But many kids are finding cursive firmly back on their lesson plan.
In Alabama, Lexi's Law — which requires public school students to be able to "write legibly in cursive" by the end of third grade — went into effect this week. State Rep. Dickie Drake sponsored the bill after he was struck by something his oldest granddaughter Lexi said.
Related: Cursive comeback? After outcry, handwriting lessons return to some schools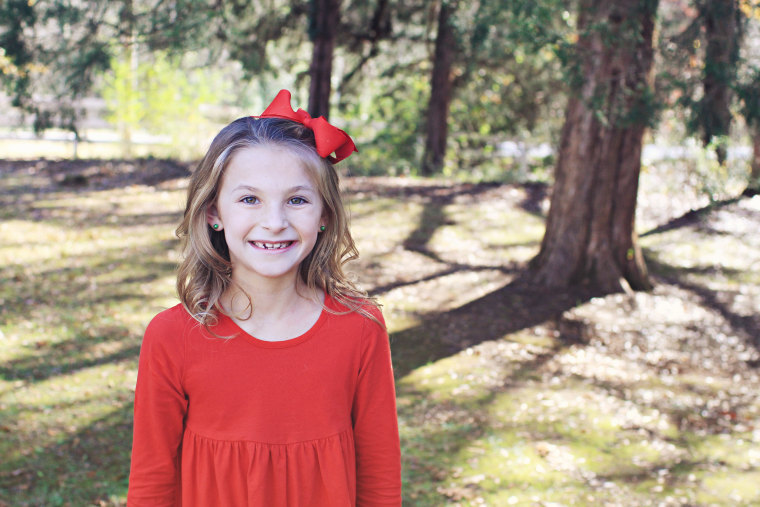 "She was in the first grade and wanted to learn 'real writing,'" Drake told TODAY Parents. "After much research of schools in the state of Alabama, I found that it was not being taught all over the state — hit and miss. … This bill is for all my grandchildren and others just like them."
Never miss a parenting story with TODAY's newsletters! Sign up here
Cursive writing has always been a requirement in the state, but the new law calls for schools to certify they are meeting proficiency standards, said Erica Pippins Franklin, a spokeswoman for the Alabama State Department of Education. The goal is for kids to not only be able to write in script, but also to read historical letters and documents, she added.
There was a similar sentiment in Louisiana, where Gov. John Bel Edwards in June signed a bill requiring cursive to be taught in public schools starting in the 2017/2018 school year. Instruction must start by the third grade and be part of the curriculum until 12th grade.
Many critics of the trend to declare cursive obsolete point the finger at the Common Core State Standards. Introduced in 2010 and adopted by 42 states and the District of Columbia, the initiative requires "keyboarding skills," but doesn't make any mention of cursive, prompting many school districts to limit or drop handwriting instruction.
One national survey of 612 elementary school teachers found 41 percent no longer incorporated cursive writing into their lesson plans.
Related: Note-writing robots pen letters in your handwriting
"I would definitely feel sad if they took it away from her curriculum," said Lyla Gleason, whose 6-year-old daughter will be starting 2nd grade in New York City this fall.
"Even if these kids are mostly typing when they grow up, I would still like her to learn script."
Responding to parent complaints, some states are revising the national standards and adopting their own rules. As of May, 15 states required teaching of cursive in their Core Curriculum Standards, according to the American Handwriting Analysis Foundation.
Some parents were skeptical.
"Is this handwriting requirement based on anything other than the argument that we learned it and turned out fine?" wrote Jarvis DeBerry, a dad and the deputy opinions editor at The Times-Picayune in New Orleans, in a June column titled, "It's hard to understand Louisiana's new cursive mandate."
"It would be nice if my daughter learned cursive, but not at the expense of her falling behind her counterparts around the world whose fingers will be flying over keys."
Related: See if your state has a tax holiday for back-to-school shopping
Others rejected arguments that cursive is needed for a child to sign his name, read the U.S. Constitution and develop important brain skills. All that's needed is some form of penmanship, like printing, which kids still learn in school, they note.
"When you shake through the arguments, it becomes clear that the driving force keeping cursive alive is really just nostalgia and romanticism," a Vice.com column declared in June.
"For the average person, it's a skill that will likely not be retained and will definitely not be needed."
The debate continues.