There's a fresh blanket of snow covering much of the northeast right now, and while all of that powder has grownups grabbing their shovels, kids are reaching for their sleds and daydreaming of a downhill adventure.
But is it an adventure they should have on their own?
These days, kids participate in few daring activities without the presence of protective parents. But according to columnist Tom Purcell, while sledding sans mom and dad may not always be safe and easy, it is important.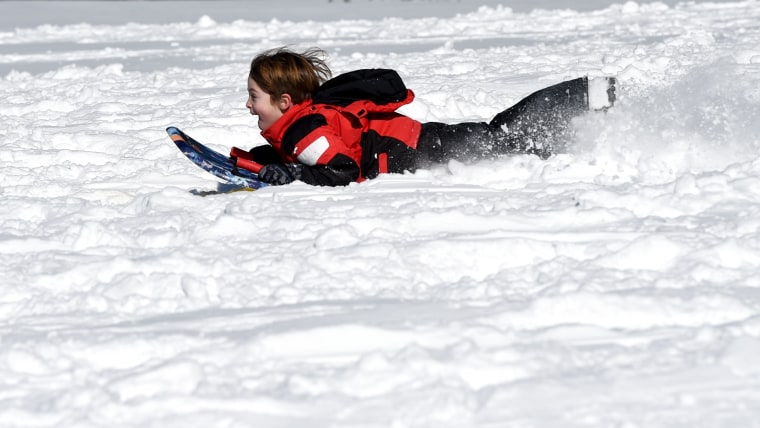 "I drove by a popular sledding spot after it snowed last week," Purcell wrote in an opinion piece for Townhall.com. "I only saw a handful of younger kids and every one of them had at least one adult keeping a watchful eye over him."
It wasn't that way when he was growing up in the 1970s.
"We were left free to experiment and invent," he explained. "We made jumps and obstacle courses. Sure, about every 20 minutes, a kid would wipe out causing his mittens, ear muffs and boots to fly in every direction, but, man, it was fun."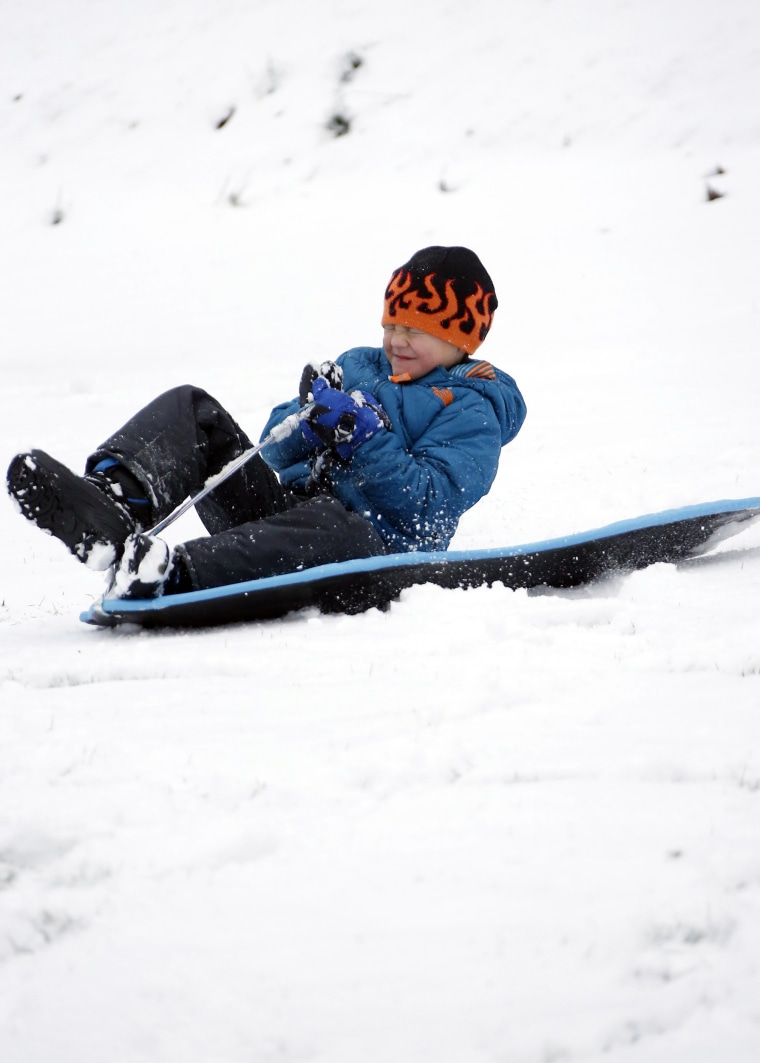 RELATED: Mom investigated for letting her kids walk alone: 'We're just doing what our parents did'
Purcell recalled injuries — and not just from the sleds. There was no shortage of bullies back in the day, and they weren't above using their sleds as a weapon. But navigating those situations without a parent to save the day is exactly where Purcell feels the value lies in these solo sledding outings.
"I learned at the age of 10 how to deal with bullies," he wrote. "I grew up a little bit more ... because my parents allowed me the freedom to do so."
RELATED: As lawsuits mount along with injuries to children, some towns ban sledding
But which is really more important — avoiding potential danger or potentially learning life lessons?
"We never had a parent in sight," Al Roker recalled of his childhood days when discussing the sledding dilemma on TODAY Monday morning.
It was much the same for Matt Lauer, but he noted, "Everything today seems more dangerous, so parents take more of a supervisory role."
Follow Ree Hines on Twitter.