This year, Sara Haines will have to put up another last-minute Christmas stocking.
"The View" co-host gave birth to her second child on Saturday.
Haines posted a photo with her husband Max Shifrin and their newborn Sandra Grace, named after Haines' mother.
"She weighed in at a cool 7 pounds, 2 ounces. We can't decide who she looks like, but we'll keep her anyway," the former TODAY correspondent wrote about their "little Christmas package."
Haines, who also has a 21-month-old son, Alec, said earlier this year on the ABC talk show that she's excited about adding a girl to her family.
"I'm very much looking forward to it," she said. "I have a brother but I had two sisters. I just feel like I get the female experience way more than the little boy experience."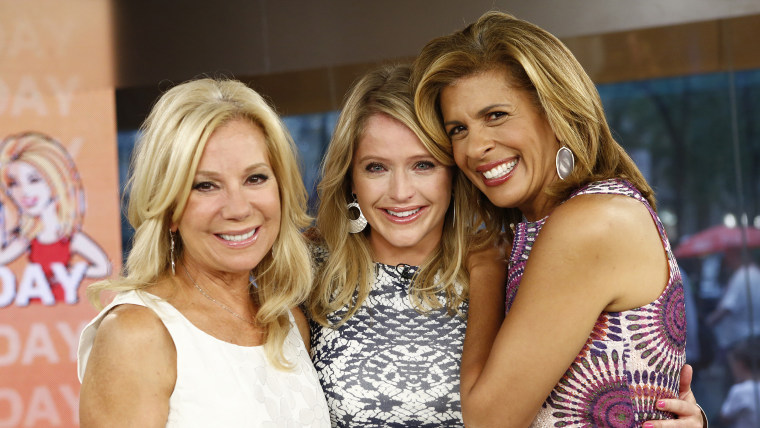 Haines got her start in broadcast TV when she joined the NBC page program. She then worked for TODAY as a production coordinator and eventually moved into an on-air role as a correspondent for the show's fourth hour with Hoda Kotb and Kathie Lee Gifford, until she left NBC in 2013.