/ Source: TODAY Contributor
Mom Chrissy Corbitt got the surprise of her life when she delivered a 13-pound, 5-ounce baby girl on May 15. Baby Carleigh, who was actually born a week early, has since become an internet celebrity being double the weight of most newborns.
"I couldn't believe how big she was, she looked like a two year-old!" Corbitt, of Keystone Heights, Florida, told TODAY Parents. "They put her face next to mine to let me kiss her. It was so happy."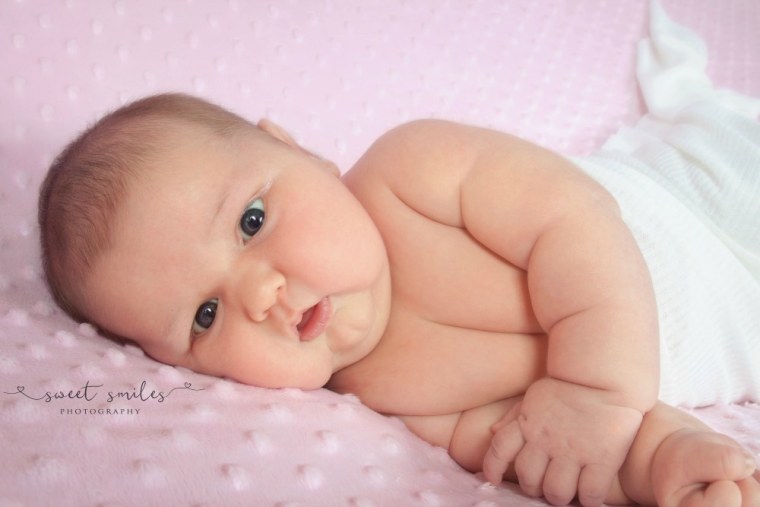 Chrissy, 29, and her husband Larry Corbitt, 38, who are parents to four other children, said that all the attention their family has received since Carleigh's birth has been "surreal."
"The hospital director flew in to meet us and all the local news stations are coming to the hospital," she said. "I'm not used to this stuff. It's overwhelming."
Never miss a parenting story with TODAY's newsletters! Sign up here
Chrissy told TODAY that during her pregnancy she learned that she had gestational diabetes, a condition that causes high blood sugar and can affect a baby's health. Women who are overweight are at higher risk for gestational diabetes, which is usually detected toward the later part of a pregnancy and often has no symptoms. The condition can be controlled with diet and sometimes medication. One complication can be excessive birth weight for the baby.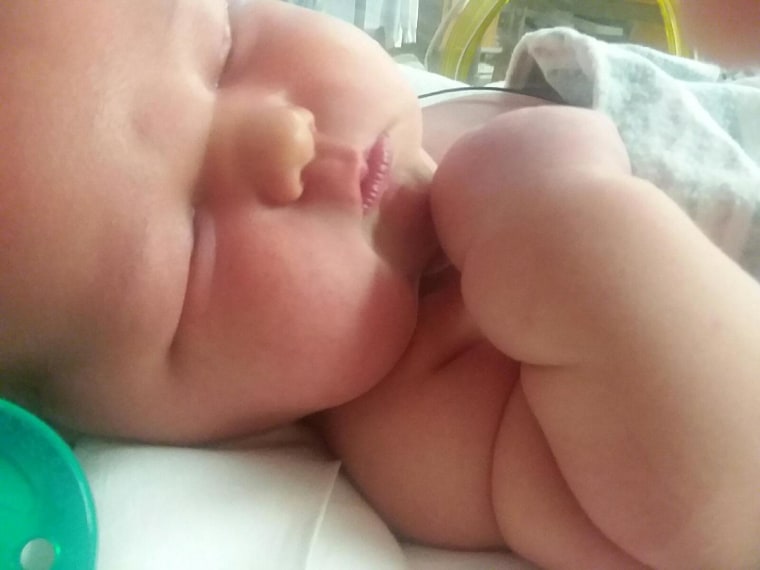 Chrissy also had the condition with her third child. "My doctor encouraged me to eat healthy, and I was checking my blood sugar constantly," she said. And while her belly was growing much larger than it was in her previous pregnancies, Chrissy had no idea that Carleigh was going to be so big.
"This was my fourth C-section," she told TODAY Parents. "I heard the doctor say, 'I'm getting ready to break your water.' He got a hold of her, he was like 'whoa baby. She's going to be big.' He was telling me it's going to be a lot of pressure. My husband's face was excited. The doctor said, 'this baby's never going to end!'"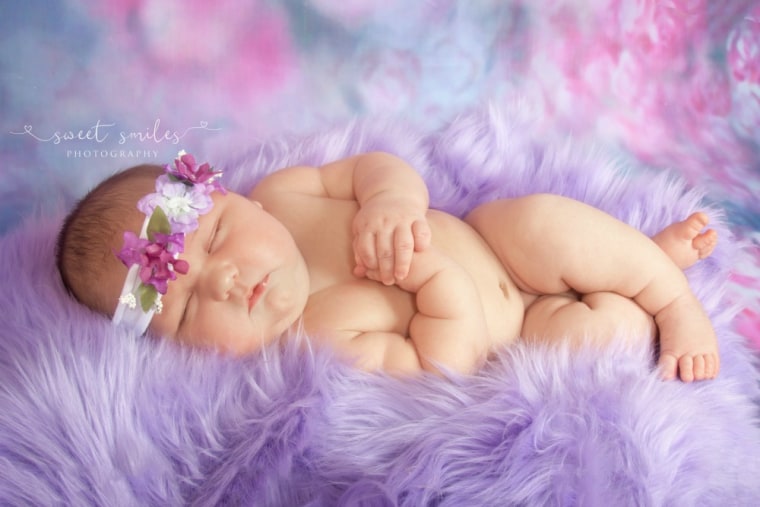 The nurses and techs in the operating room all took bets on how much baby Carleigh weighed, some guessing as much as 14 or 15 pounds. Now that the family is all home together, Chrissy and Larry are just happy to have some time to enjoy the sizable — and adorable — newest addition to their family.