After Seth Meyers informed his family that he and his wife, Alexi, are expecting their second baby, the late-night personality wanted to share the personal news with a few million of his fans.
The "Late Night With Seth Meyers" host announced the update to his audience during a special Thanksgiving episode on Thursday with his parents, Larry and Hilary Meyers, and brother Josh as holiday-themed guests.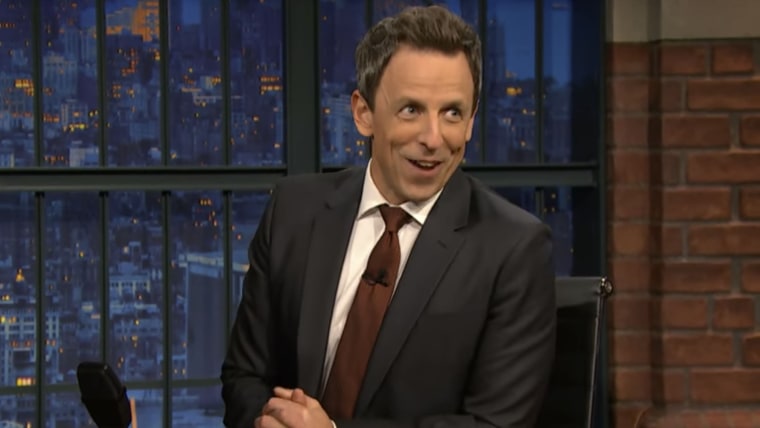 "I want to take this opportunity now, you guys obviously know, my wife and I are expecting a second baby," Meyers, 43, said.
And Meyers' family didn't waste any time angling for naming rights.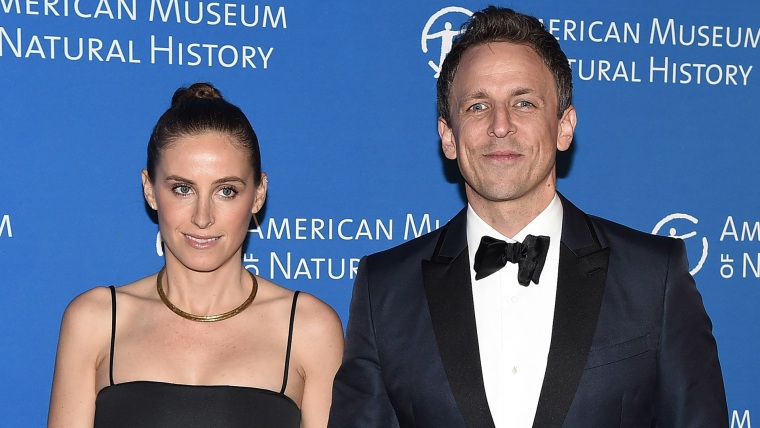 His mother told the audience that she found out the news about a month ago, when her famous son called her crying. "He said, 'Because for over a month, I've had to pretend that I don't care what sex it is and I do care, I want a little boy!,'" Hilary Meyers recounted.
The comedian explained he wanted a brother for his first son, Ashe, who was born last year, because he had such a close relationship with his own brother.
Meyers' father is campaigning to name Ashe's future brother Albert — after the family sheepdog. Apparently, that's the fifth dog in a row to be bequeathed that name.
"It's like Pinocchio, the dog becomes a real boy and everything works out," explained the boy's future grandfather.
"Can I tell you the fact that it's been five of our dogs names has eliminated it (from consideration)," deadpanned Seth Meyers.