Seth Meyers will have to get ready for a different kind of late night now!
The former "Saturday Night Live" cast member and current host of "Late Night" welcomed his first child, a baby boy, with wife Alexi Meyers on Sunday, March 27, Meyers' rep confirmed to TODAY.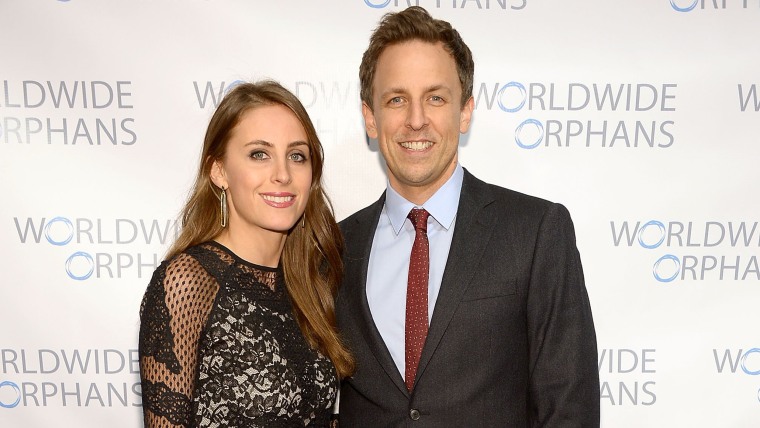 Meyers, 42, and his wife, 32, married in 2013 and revealed they were expecting in November at a National History Museum Gala in New York City. They have not yet provided details about their new addition publicly.
Earlier in March, Meyers told People he was excited to be a first-time dad: "I'm most looking forward to seeing who it looks like, that's the first thing out of the gate," he said. "Although … a lot of people have said my wife and I look alike, so I think that's the one thing we know, is that the child will look like us. If not, there's a real problem."
MORE: Seth Meyers reveals 'Game of Thrones' dream role, plus 72 other fun facts
Congratulations to the happy parents, and we can't wait to hear more!
"Late Night" airs weeknights on NBC at 12:35 a.m. ET.
Follow Randee Dawn on Twitter.