All baby birth stories are exciting. And then there's the dramatic way little Axel Strahl decided to arrive into the world on April 8.
Axel is the newborn second son of "Late Night" host Seth Meyers and wife Alexi Ashe, and he had no interest in going too far from home to be born. As Meyers revealed to his show audience Monday, Axel was actually born in the lobby of his parents' apartment building.
"I called 911 and over the course of a minute conversation, I basically said, 'We're about to have a baby — we're having a baby — we had a baby," Meyers revealed. "I went from someone calling in about an emergency to sharing good news with a stranger."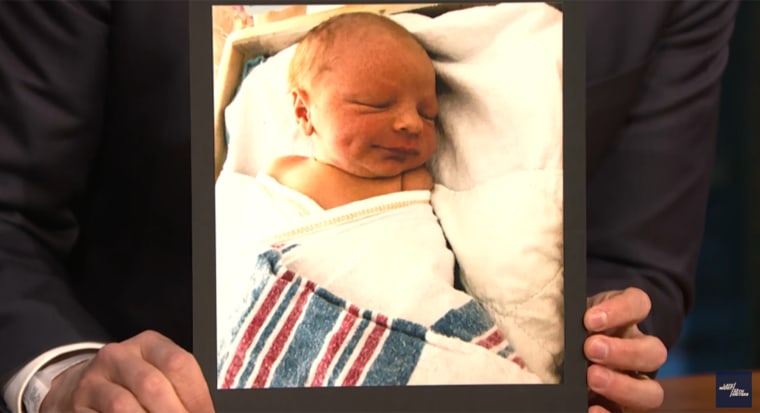 He gave thanks to New York Police and Fire Department officers, who showed up after the baby was born and helped cut the cord, and also thanked neighbors who warmed towels in their dryer to keep Axel warm.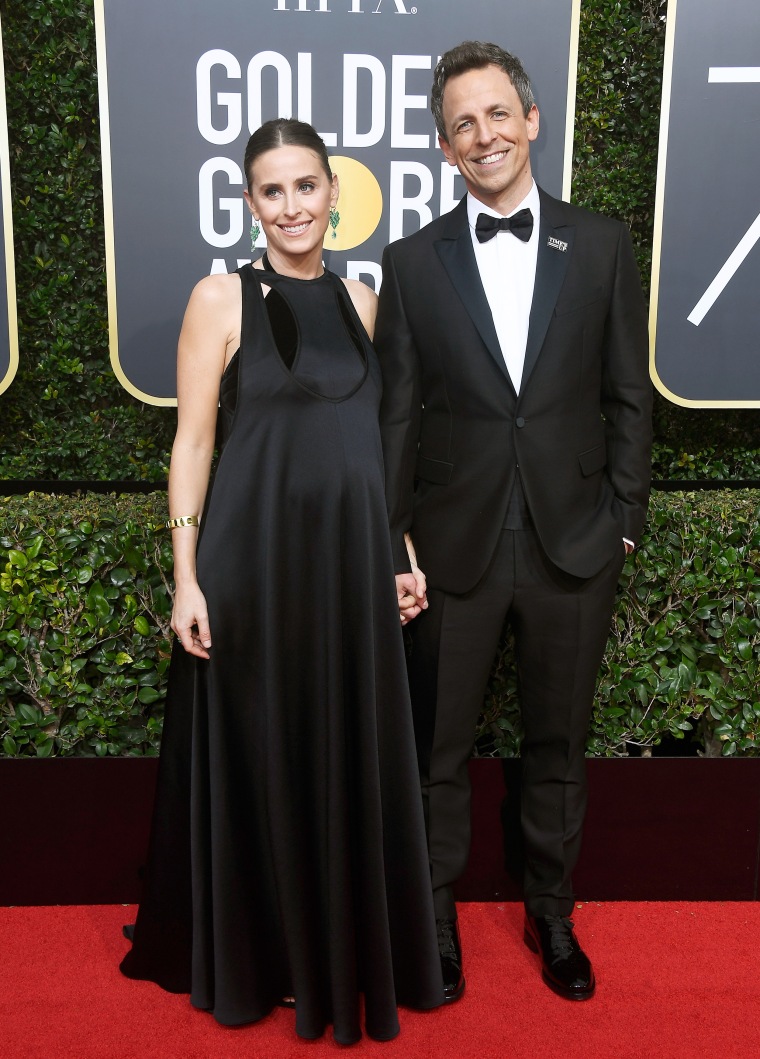 Meyers also held up a photo taken in the lobby on the show, featuring Alexi on the ground holding the baby while emergency responders brought a mask to her mouth; Meyers, naturally was mugging at the camera.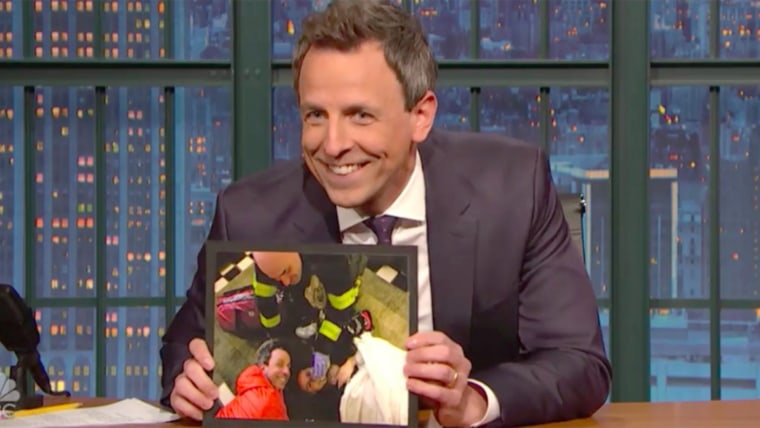 Remembering the event brought tears to Meyers' eyes, which he laughed off by saying, "I'm getting choked up thinking about how brave I was."
Axel's middle name, he also said, is meant to honor Ashe's grandparents, who were liberated from a concentration camp and met in Austria the next day.
The Meyers' family includes little 2-year-old Ashe, who also was in a hurry to arrive in 2016.
Seth and Alexi have been married since 2013.
Welcome to the world, Axel!
Follow Randee Dawn on Twitter.