They say there's nothing quite like the bond between a mother and her baby. And Serena Williams is no exception to the rule.
After a very tense end to the women's U.S. Open, where the tennis star received multiple penalties from umpire Carlos Ramos and lost to competitor Naomi Osaka, Williams met up with her family.
In new interview with Mamamia, the tennis star reveals how her daughter, little Alexis Olympia, helped comfort her right after the controversial game in a most unexpected way.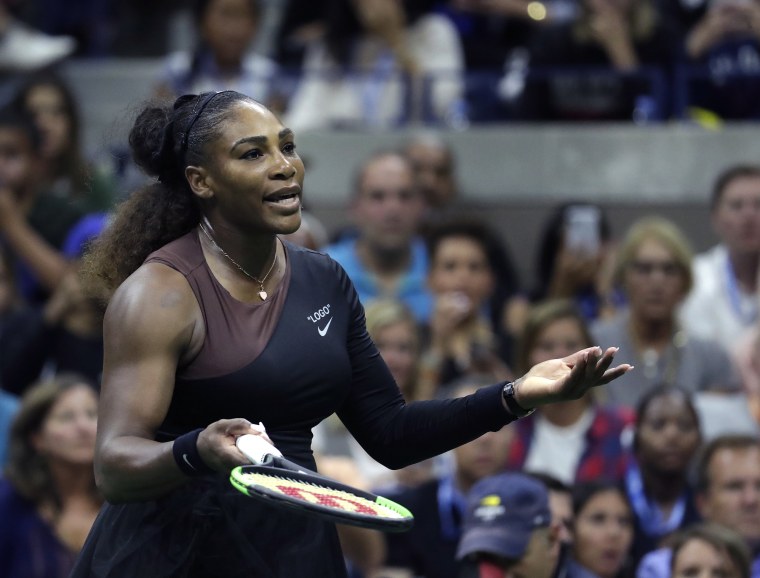 "I got in the car, and Olympia was in the car," she told Mia Freedman in an episode of 'No Filter' recorded just three days after the finals. "It was so weird. She started giving me kisses; she never gives me kisses. She doesn't even know to give kisses, and she just grabbed me."
It was as if her young one knew she was upset, and wanted to shower her with love.
"I was like this little baby is so smart," Williams recalled.
And her daughter's tactic worked.
"It's just hard to be too down when you have a little one ... when you have someone to take care of," the tennis star said.
Williams has been vocal about how life-changing and important motherhood has been for her. She and husband Alexis Ohanian, 35, welcomed their baby girl in September 2017.
Serena, 36, became a first-time mom and has truly embraced parenthood. She's even opened up about the struggles she's gone through along the way, from having a difficult time postpartum, to learning new motherhood advice on social media.
Despite the controversial and heated match, Williams threw her support around competitor Osaka, who won the Grand Slam title but was brought to tears when the crowd started to boo during the closing ceremonies. On stage, Williams assured Osaka that the crowd was not booing her, and encouraged her to be proud of herself.
We're glad Williams supported Osaka, and that little Alexis Olympia supported her.