Serena Williams may be loving life as a new mom, but like many women, the tennis superstar was rocked by postpartum depression after welcoming daughter Alexis Olympia eight months ago.
The new mom graces the July cover of Harper's Bazaar UK, and inside the magazine's pages she opened up about her postpartum blues, which came on amid scary post-birth complications.
"Honestly, sometimes I still think I have to deal with it," Williams, 36, revealed. "I think people need to talk about it more because it's almost like the fourth trimester, it's part of the pregnancy."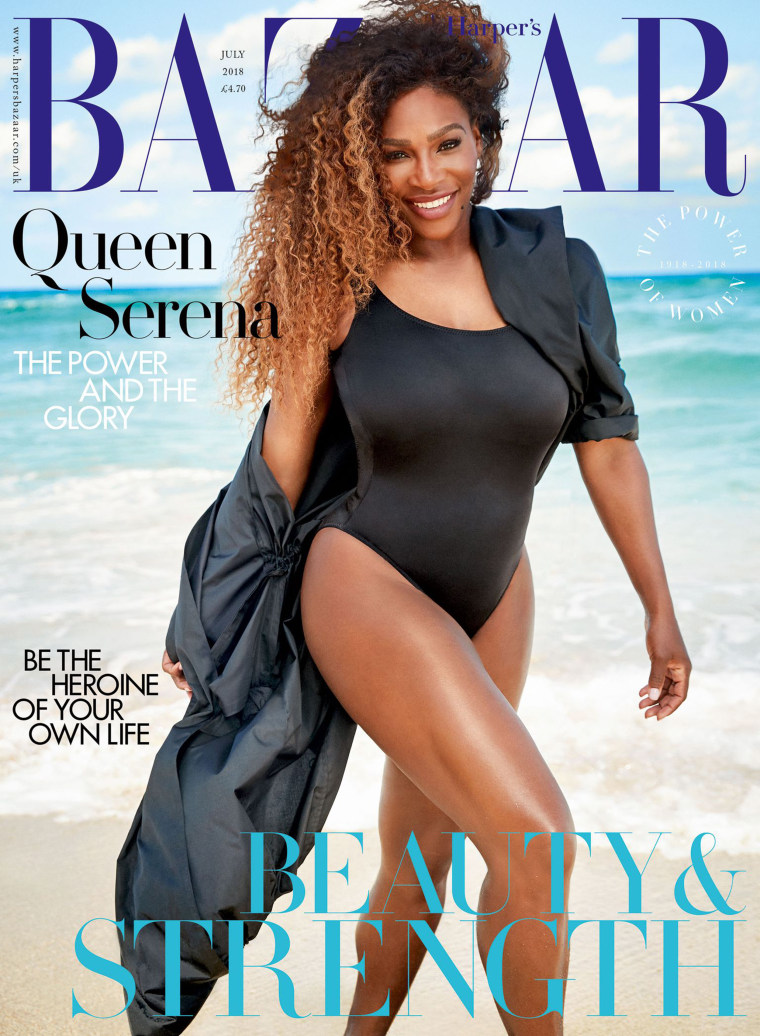 After giving birth via an emergency C-section, the 23-time Grand Slam winner developed a pulmonary embolism, a life-threatening condition in which a blood clot travels to the lungs. Coughing fits brought on by the embolism caused her C-section incision to reopen. When she returned to the operating room, doctors discovered a hematoma — a swelling of clotted blood — in her abdomen.
Through it all, Williams cherished baby Olympia, as she and her hubby, Reddit co-founder Alexis Ohanian, call their little girl. But there were rough days, too.
"I remember one day, I couldn't find Olympia's bottle and I got so upset I started crying ... because I wanted to be perfect for her," she shared.
Considering she's one of the greatest tennis players who ever lived, it's no surprise Williams wants to bring her A-game to motherhood. "I'm going to strive to be the best mom I can be," she told the magazine.
One thing Williams won't be doing in front of Olympia is speaking negatively about her own strong, athletic body. These days, the sports star laughs at the memory of wanting to be a size 4 in her 20s.
"Oh God, I'll never be a size 4! Why would I want to do that, and be that?" she asked.
"This is me, and this is my weapon and machine," she added, gesturing towards her toned bicep.
Though haters have criticized her body for being too muscular, Williams is proud of her physique — and she can already tell Olympia will take after her.
"I can show Olympia that I struggled, but now I'm happy with who I am and what I am and what I look like," she said. "Olympia was born and she had my arms, and instead of being sad and fearful about what people would say about her, I was just so happy."