Serena Williams already felt like a winner on the eve of her championship match in the U.S. Open,.
The tennis superstar reflected on becoming a first-time mother and the life-threatening complications during the birth of her daughter during an emotional on-court interview broadcast by ESPN following her semifinal victory over Anastasija Sevastova on Thursday.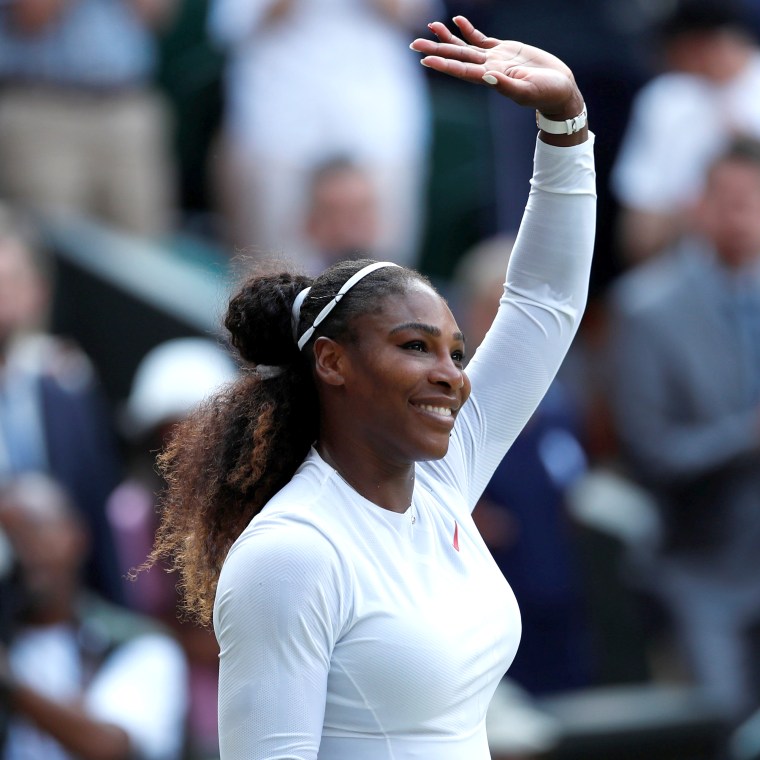 "A year ago I was fighting for literally my life in the hospital after I had the baby,'' she told ESPN's Tom Rinaldi. "Every day I step out on this court I'm so grateful that I have an opportunity to play this sport.
"No matter what happens in any match, semis, finals, I just feel like I've already won."
Williams, 36, who advanced to her ninth U.S. Open championship match, did not play in the tournament last year because she had just given birth to daughter Alexis Olympia, her first child with husband Alexis Ohanian.
She had an emergency cesarean section to deliver her daughter, which led to complications that nearly killed her. Williams has a history of blood clots but was not taking her usual medication due to having the C-section, and she suffered a pulmonary embolism.
Williams had shortness of breath and heavy coughing after giving birth that caused her C-section incision to rip open. Doctors had to put a filter in a major vein after discovering a hematoma, which is a swelling of clotted blood, in her abdomen.
Only a year later, she is back in her usual form as the most dominant player in women's tennis.
"I got a little emotional out there (on the court) because last year I was literally fighting for my life in the hospital,'' she said in a press conference after Thursday's win.
"To come from that, in the hospital bed, not being able to move and walk and do anything, now only a year later, I'm not training, but I'm actually in these finals, in two in a row.
"Like I said, this is the beginning. I'm not there yet. I'm on the climb still."
Ohanian has been her biggest fan every step of the way, whether it's renting billboards celebrating her return to tennis or taking her to Venice because she was craving authentic Italian food.
The Reddit co-founder also posted a sweet tribute video to Williams on Twitter Friday.
She will play Naomi Osaka on Saturday in a bid to win her 24th career Grand Slam title, which would tie Margaret Court for the most major titles of any player in women's tennis history.
"I just feel like not only is my future bright, even though I'm not a spring chicken, but I still have a very, very bright future,'' she said at Thursday's press conference. "That is super exciting for me."
Follow TODAY.com writer Scott Stump on Twitter.