Serena Williams made a big announcement on Snapchat last Wednesday: Alongside a baby-bump-revealing swimsuit photo, she wrote "20 weeks."
But it was also a brief announcement, as the mom-to-be deleted the shot shortly after posting it.
Now we know why.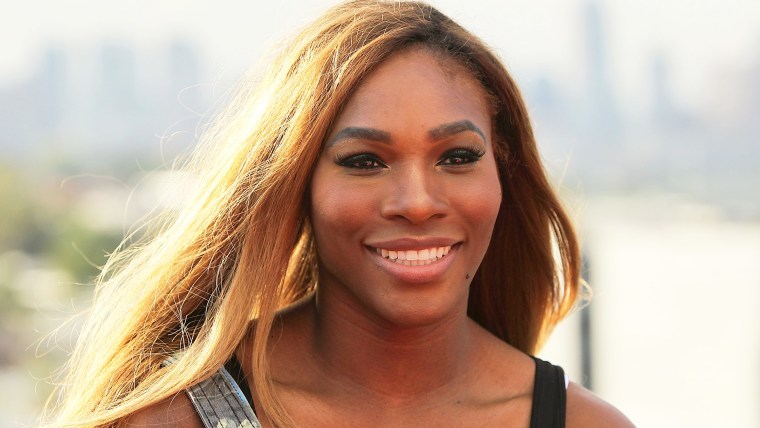 It turns out that Williams' happy news — which her publicist confirmed later that same day — was meant to remain private for a little while longer.
RELATED: Read Serena Williams' touching letter to her baby: 'I can't wait to meet you'
"Well, actually it was an accident," the top-ranked female tennis player explained at the TED Talks conference in Vancouver Tuesday. "I was on vacation, just taking some time for myself, and I have this thing where I've been checking my status and taking pictures every week to see how far along I'm going."
Those weekly updates were only meant for her eyes — and maybe those of her fiance, Alexis Ohanian — but as she added, "You know how social media is, you press the wrong button and … "
The world knows.
"But it was a good moment," she said in hindsight. "I was going to wait, literally like five or six more days. But that's OK."
RELATED: Serena Williams shares new photo from her babymoon vacation in Mexico
Williams' baby news came with an extra kicker, too. Not only is she expecting, but at 21 weeks along, that means she was expecting back in January — when she won the Australian Open women's singles championship.
In fact, she'd only found out about her pregnancy two days before the tournament started, and the Serena Slam superstar reacted in typical champ fashion.
"Pregnant or not, no one knew, and I was supposed to win that tournament," she said simply. "Every tournament where I show up, I'm expected to win. If I don't win, it's actually bigger news."
Of course, the news doesn't get much bigger than winning with a baby on board.