Venus Williams' apparent revelation Wednesday that her sister Serena was having a baby girl was, in tennis parlance, a fault.
Or rather, the fault was in the way we interpreted what the sports superstar had to say when discussing her sister Serena's pregnancy. As ESPN reported, after her second-round win at the French Open earlier this week, Venus was asked what the baby will be calling her.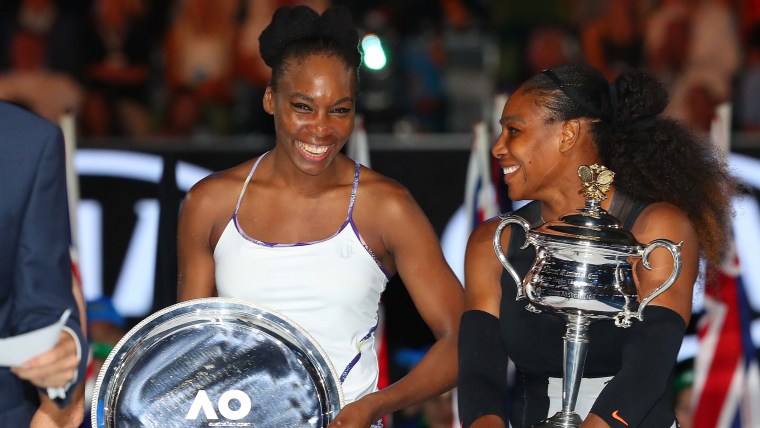 "She's going to call me 'favorite aunt,'" quipped the 36-year-old athlete.
As it turns out, she might be right ... and she might be wrong. As Serena, who is about six months pregnant, posted on social media Wednesday night, the use of female pronouns as a default is just how the sisters roll:
The Alexis referred to in the post is Alexis Ohanian, Serena's fiancé, the father of her baby-to-be and the co-founder of Reddit.
This is just the latest "oops" revelation about the pregnancy, which is the 35-year-old's first. Serena accidentally Snapchatted the big news in April, posting a picture of herself with the caption "20 weeks" before deleting it. A spokesperson confirmed she was pregnant later that day.
But since then she's been pretty open about sharing her pregnancy pics, plus a babymoon she and Ohanian took.
We're looking forward to whatever Serena (or Venus, for that matter) serves up next!
RELATED:
Serena Williams' fiance gushes about the mom-to-be: 'She has the biggest heart'
Serena Williams is truly serene in new pregnancy photos
Follow Randee Dawn on Twitter.