In December of 2011, Selena Gomez's mother, Mandy Teefey, said goodbye to another daughter.
The then-35-year-old had been pregnant and expecting the arrival of a baby girl named Scarlett when she suffered a miscarriage.
While six years have passed since then, Teefey believes Scarlett remains with the family "in spirit, as always."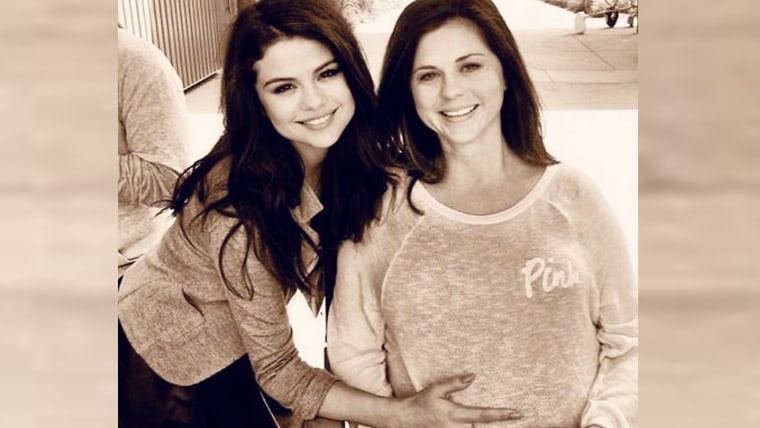 Sunday marked the anniversary of that profound loss, and fans of Gomez took to social media to let Teefey know they recalled the importance of the day.
Those gestures touched her and prompted the mom to share her own post with a message of thanks and remembrance.
"Thank you to all the fans who honored our Scarlett yesterday," she wrote alongside a photo of her holding Gomez as a baby. "Dec 17th will never be the same, but we decide to celebrate her by writing her letters on red balloons and releasing them."
The day marked another occasion for the family. Both Gomez and Teefey serve as producers on the series "13 Reasons Why," and they wrapped production on Season 2 of the show.
"Now the 17th is intertwined with the wrap of S2," Teefey continued. "So, she was there in spirit as always. A moms love for their children is pretty fierce. In order of my girls, Selena, Scarlett and Gracie."
Gracie is Gomez's little sister, who was born to Teefey and her husband, Brian, a year and a half after the miscarriage.
But Teefey insisted that her family is so much bigger than that. Those involved with "13 Reasons Why," which focuses on the topic of suicide, share that important bond with her, too — as do others.
"Family is what matters, blood or not, #family13 made me smile and feel loved when so needed and they didn't know," she said. "Then, I came home to Brian and Gracie to send our love to Scarlett. Fans, I want you to know you are family because I have a huge family and you are the only ones who remember! XO forever."