Usually when students are pulled out of class and told a teacher wants to see them, they figure it can't be for anything positive.
Jamie McSparin, a teacher at Oak Park High School in Kansas City, Missouri, decided she wanted to change that student-teacher dynamic by letting students know how much they are appreciated.
McSparin, who runs the school's academy for at-risk sophomores and juniors, went to teachers around the school with a simple request: Think of a student who inspires you to come to work every day and tell him or her that on camera.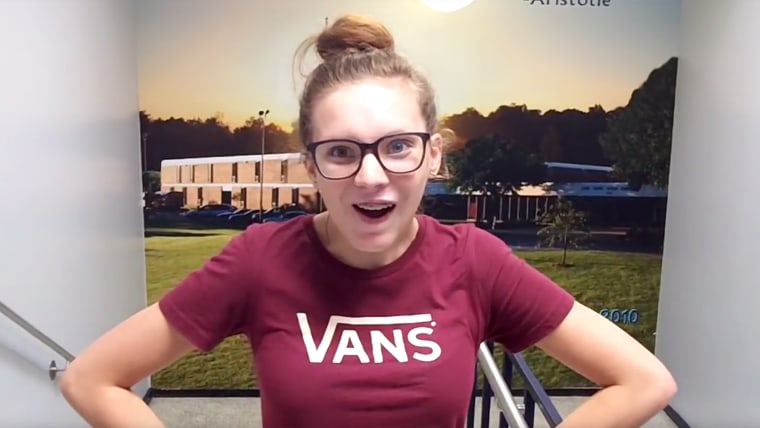 "A lot of the students realized, 'Teachers do care about me,''' McSparin told TODAY. "Sometimes it can feel like just an exchange of knowledge between a teacher and a student, like you're just a number, turn your work in, let's go. This made teachers and students feel more human toward each other."
RELATED: Student who won $10K on half-court shot pays it forward to her 'Nana'
Calling it the "Oak Park Positivity Project," McSparin spent three weeks putting together the video, which was edited by her husband, Tyler McSparin, who also is a teacher at the school.
"The initial reaction from the kids was that they were really startled,'' McSparin said. "For some of them it took a little time to process and they found the teacher a couple days later and told them how they motivated them to do well in school."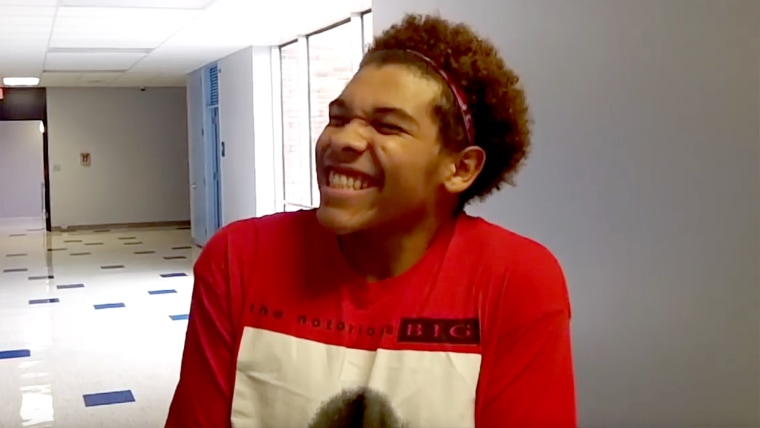 In the video, students break into huge smiles or dab tears as they hear teachers telling them how they inspire them to be better teachers and come to work every day. Oak Park junior Massyh McCastle, 17, one of the students on camera, receives kind words from assistant principal Mike Dial.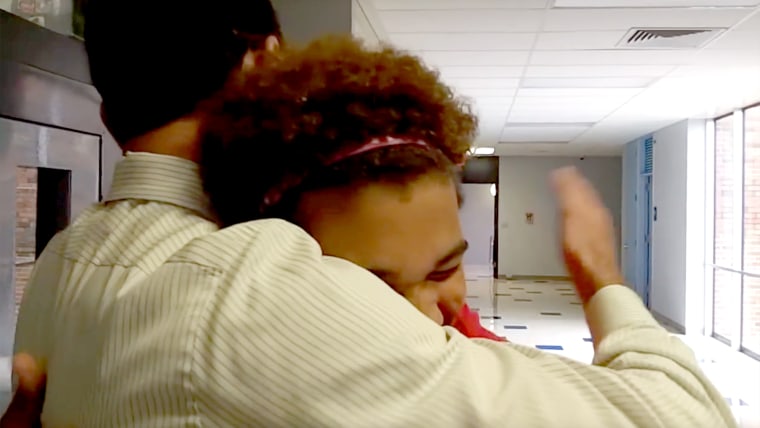 "I was surprised and didn't expect it,'' McCastle told TODAY. "When he told me I was very thankful and appreciative. I just kind of froze up at first because I didn't know that's how he felt."
The students in the video range from high achievers to at-risk students to those with disciplinary issues, according to McSparin. She first got the idea for the video from a staff development event over the summer about promoting positivity, and decided to put it into action.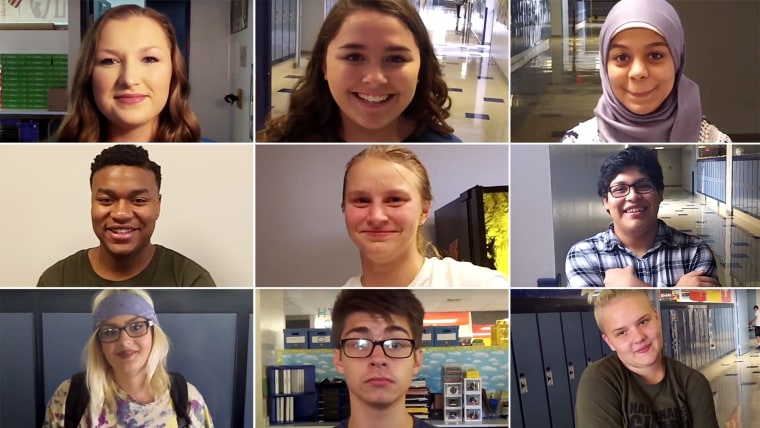 RELATED: Star QB's homecoming gesture is a lesson in humility for all of us
"One of the things I didn't expect is that every single kid we pulled out of class thought they were in trouble,'' she said. "I realized, we need to do something about this, we need to change this."
McSparin, who has been a teacher for six years and at Oak Park for three years, created the video in September and then saved it to release this month as "a pick-me-up" for students.
"I felt a lot better after being told those words,'' McCastle said. "I was smiling all over the place for the rest of the day."
Follow TODAY.com writer Scott Stump on Twitter.