To honor Mother's Day this year, the TODAY family shared a series of touching tributes on social media to celebrate motherhood.
Hoda Kotb shared a carousel post on Instagram with snaps featuring her two daughters: Haley, 6, and Hope, 4. The slideshow of photos captured a wide variety of moments over the years, including beach trips, birthdays, and plenty of time with family, including Hoda's mom, Sameha Kotb.
"Happy mother's day! Hopey and Haley— you made me what I had always dreamed of becoming— a mother," she wrote in the caption. "And to my mom— nothing was even possible without your love xoxo."
Hoda also shared a glimpse of her Mother's Day morning on Instagram, sharing an adorable pic posing with her daughters.
The snap also featured two canvases with multi-colored hand paintings that resembled flowers. One of the pieces of art included a poem dedicated to Hoda, which read, "Roses are red, violets are blue, so glad I have a cool mom."
Hoda also got an early Mother's Day surprise from her daughters on TODAY With Hoda & Jenna May 12 when she and Jenna Bush Hager received cards from their children ahead of the weekend holiday. 
She opened up her card on-air, which featured an image of a rocket drawn on the front. Inside the card was a photo of Hoda's face in the center of a white circle surrounded by a black background speckled with white stars. In white crayon, the card read, "We love you to the moon and back."
Dylan's husband Brian Fichera shared a sweet snap on Instagram of the TODAY meteorologist posing with their three children: Calvin, 6, Oliver, 3, and Rusty, 1.
In the photo, Dylan sat bundled up on a chair on the balcony with Rusty and the family's dog, Bosco, sitting in her lap. Behind her, Calvin and Oliver both smiled sweetly for the camera. 
"Happy Mother's Day!!!!! Don't lose sight of what today is, everyone…it is a down payment on Father's Day pure and simple," he joked in the caption. "Let's get to work." 
He concluded the caption on a more sentimental note, adding, "(Dyl we simply don't exist without you we love you so much happy Mother's Day)."
Ahead of Mother's Day, Savannah Guthrie shared a touching tribute on TODAY to her mom, Nancy Guthrie.
Though Savannah said that her mom wasn't an "advice giver," she came to the realization that she learned a lot from her mom by just observing her.
"Moms don't usually tell you, they show you," she said. "What (my mom) showed me was to be consistent, to be faithful and to be truthful. That's her in a nutshell. So that means so much to be able to depend on her."
As Al Roker recuperates from his knee replacement surgery that he underwent May 9, his wife Deborah Roberts got a chance to spend Mother's Day weekend with her eldest son, Nick, after she helped him pack up his dorm room following his first year of college. 
She documented the treacherous cleaning process on Instagram —though despite the "dorm disaster" she encountered, she said she "couldn't be prouder of Nick."
As for her Mother's Day gift, well, it was something she already had all along.
On her Instagram story, she shared a selfie posing with Nick in their packed car alongside the message, "He tells me that he's my #mothersday gift. Ha. Guess so!"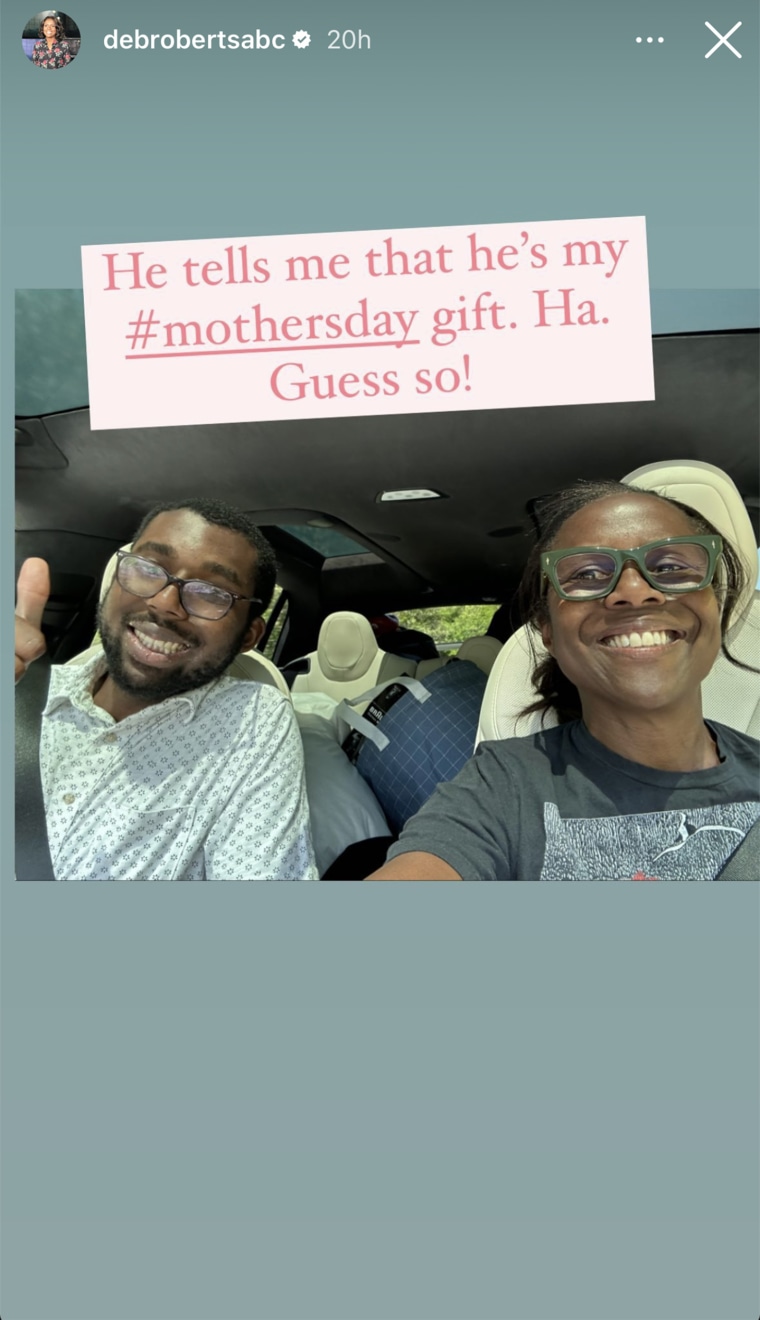 Sheinelle Jones opted to celebrate her own mother, Sheila Kinnard, on her Instagram on Mother's Day. 
She posted a photo montage fittingly set to The Intruders' "I'll Always Love My Mama" containing a plethora of photos of the mother-daughter duo throughout the years, including throwback snaps from Sheinelle's childhood, her wedding day, and several moments during her TODAY career.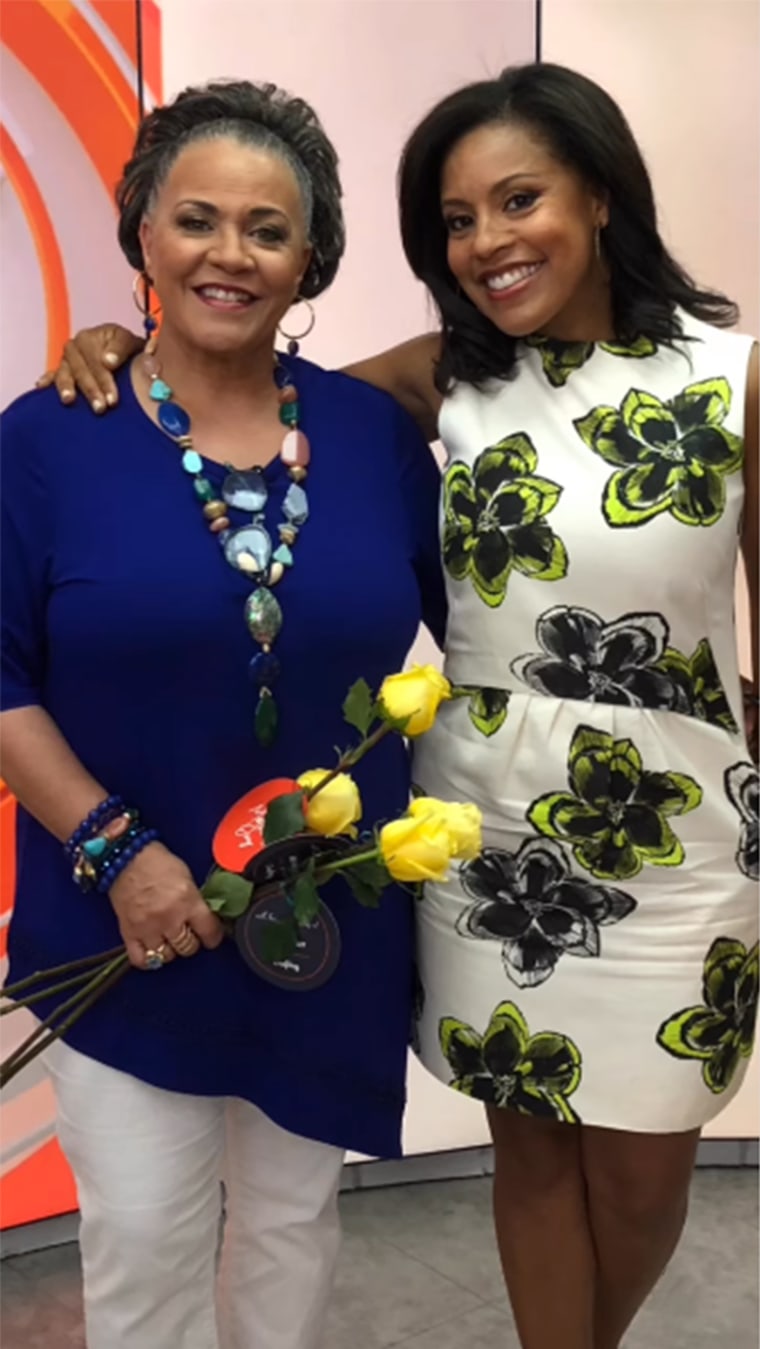 On one image, Sheinelle wrote the message, "Love you mom!" in all caps before adding in the caption, "Happy Mothers Day mom!!!"