Meghan, Duchess of Sussex, included a heartfelt dedication to Prince Harry and their son, Archie, in her new children's book inspired by their father-son bond.
"For the man and the boy who make my heart go pump-pump," reads the dedication to "The Bench," released Tuesday.
Meghan's book arrives days after she and Harry welcomed a second child, daughter Lilibet "Lili" Diana Mountbatten-Windsor, at Santa Barbara Cottage Hospital in California. "The Bench" was inspired by older brother Archie, 2.
There appears to be a nod to Lili in the book, in an image of Meghan in a garden with a baby's head popping out over a sling.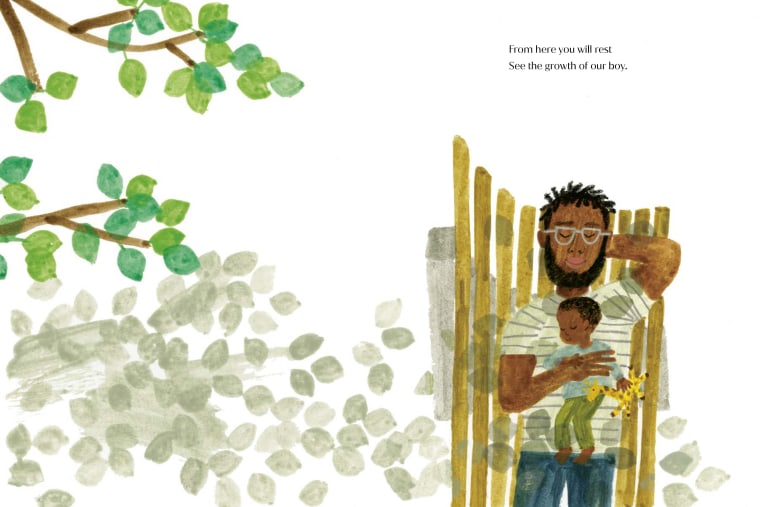 New images from "The Bench" released Tuesday by publisher Random House Children's Books show Meghan's rhyming text paired with a diverse group of fathers and sons in dreamy watercolors from Caldecott Medal-winning illustrator Christian Robinson.
Robinson told TODAY's Natalie Morales that he connected with the duchess via Zoom, and both shared an interest in representing all kinds of families.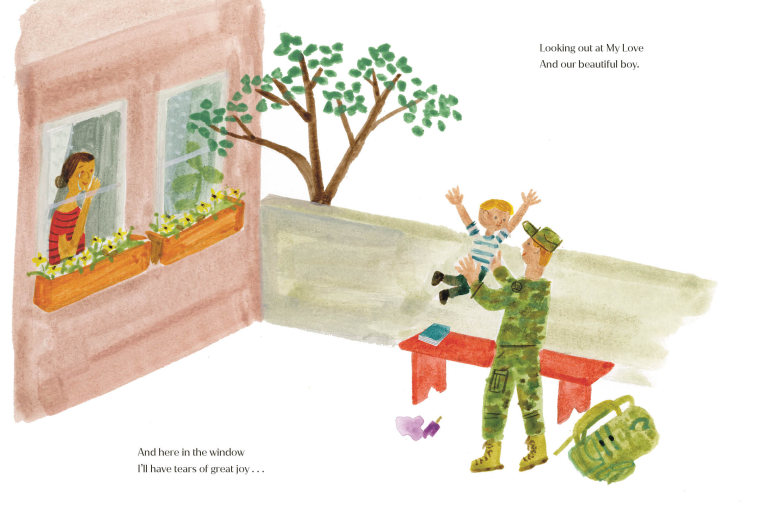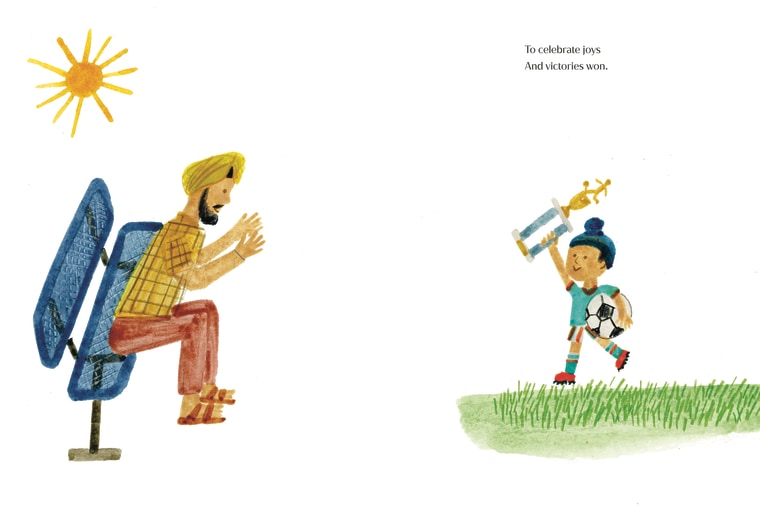 She goes on to say the father will be there for the growing child's sorrows and heartbreaks, always with love on the bench they share.
Illustrations include a military father and his son uniting, a father in a wheelchair, a father wearing a turban and one sporting dreadlocks, in addition to a Harry-like bearded redhead.
"What I'm really passionate about is telling those stories that are inclusive that represent as many different kinds of kids as possible," Robinson told TODAY. "It's a privilege, and I don't take it for granted."
Under the dust jacket is another reference to the family — the cover has a wood print with H+A seemingly carved into it.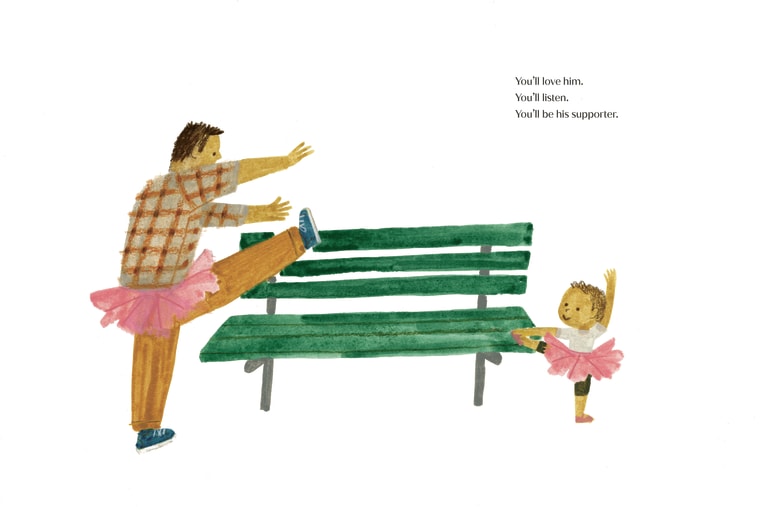 Robinson said his favorite passage from the book is the one that shows a father and son using the bench to stretch for dancing.
"It's this moment where we see a dad and a son, and they're on the bench together, and they're stretching and they're wearing pink tutus," Robinson said. "I love this idea that a father of course is going to be supportive, no matter what their child's, son's, hobbies and interests are."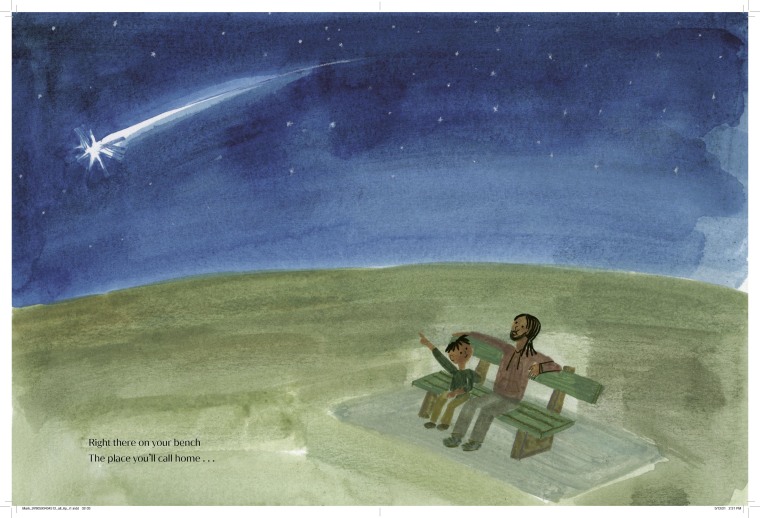 The duchess and Robinson have both said including diverse families and interests was at the heart of "The Bench."
"My hope is that 'The Bench' resonates with every family, no matter the makeup, as much as it does with mine," Meghan said in her announcement in May.