Whether it was snuggling in matching pajamas, remembering loved ones or receiving a surprise visit, the TODAY anchors all celebrated Christmas in their own special way.
After getting in the Christmas spirit weeks ago, the big day was filled with smiles and family.
It was an extra special day for Hoda Kotb and her partner, Joel Schiffman, who celebrated their first Christmas with daughter Haley Joy.
Not only did Hoda get to see Haley Joy's bright smile after Santa came with presents, she also got a surprise visit from her sister, Hala, who came all the way from Dubai.
Savannah Guthrie and husband Mike Feldman officially joined the group of "matching PJ's" families across the country with an adorable photo with daughter Vale, 3, and son Charley, 1, in their Christmas pajamas.
Craig Melvin's adorable brood also donned the Christmas pajamas!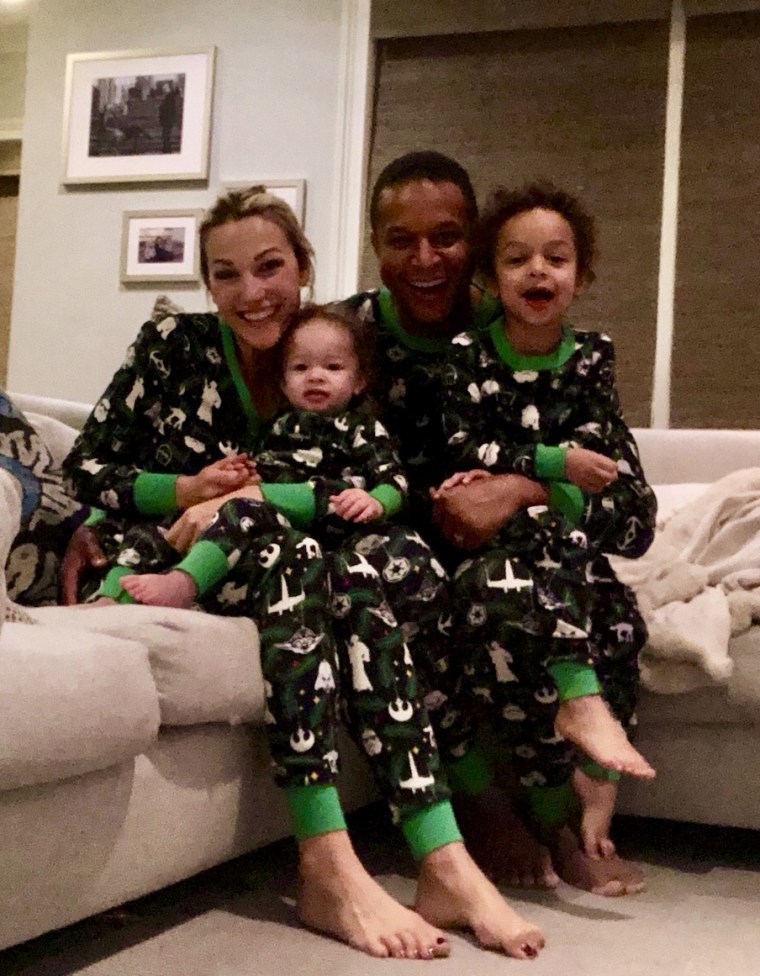 Sheinelle Jones posted a sweet photo of her own, as her three children got everyone in the Christmas spirit with their big smiles and festive outfits.
It was all about family for Jenna Bush Hager, who gathered with her husband, Henry, twin sister Barbara, and her parents, former president George W. Bush and first lady Laura Bush, for a joyous picture with daughters Mila and Poppy.
Carson Daly paid a touching tribute to his parents after a difficult year in which his mother, Pattie Daly Caruso, died at 73 in September and then his stepfather, Richard Caruso, died a month later from bone cancer.
Carson left some red wine on the mantel for mom and some scotch for the man he called "Pops" as his three children opened their gifts.
Dylan Dreyer's baby boy, Calvin, who celebrated his first birthday eight days earlier, wasn't so much interested in opening his presents. He was more about eating Cheerios and looking like an adorable Christmas cherub.
Christmas is also all about family traditions. Al Roker carried on one started by his father when he made some scrumptious-looking cinnamon rolls from scratch for his family. He also watched the family dog frolic in the snow.
Hope everyone had a Merry Christmas!
Follow TODAY.com writer Scott Stump on Twitter.