Watch out, Prince Harry and Princess Charlotte: There's another young royal stealing hearts and the global spotlight!
The 4-year-old daughter of Sweden's Princess Madeleine has been making the rounds on social media with antics that have assured parents around the world that even children of royalty act out at the most inappropriate moments.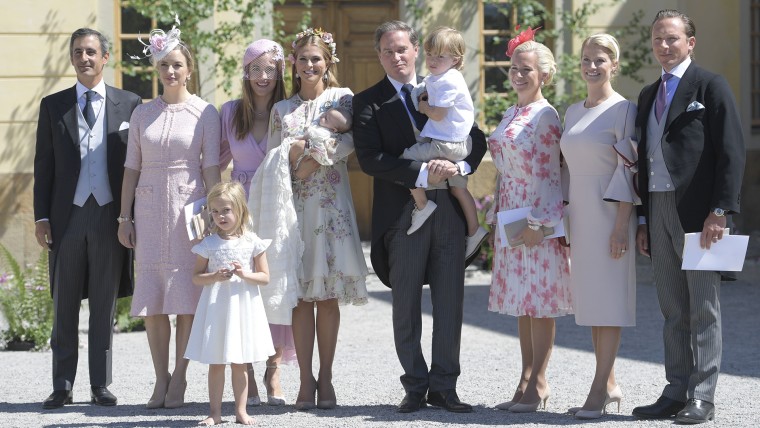 In this case, it was during the christening of Madeleine's youngest child, Princess Adrienne. The ceremony apparently proved to be a bore to the baby's big sister, Princess Leonore.
In a widely distributed video scene, Leonore has left her seat and is laying down on her back, rolling around on the floor in front of the officiants carrying out the ceremony.
An exasperated Madeleine, holding her 3-month-old baby, shoots a fierce look that every child has experienced at least a dozen times in life.
But social media appears to love the antics of Leonore acting like, well, a kid!
The young princess, however, was noticeably absent from a family photo taken at the christening. But in all fairness, so was her 2-year-old brother, Prince Nicolas.
Madeleine appears to have brushed off the interruption her daughter created during the christening. She recently paid tribute to the girl's shoe-loathing, free-spirited nature by posting a photo of her daughter on top of a large boulder beneath a canopy of trees.
"Leonore in her true element," she wrote.
Madeleine is the youngest of King Carl XVI Gustaf and Queen Silvia's three children. She married American-British financier Christopher O'Neill in 2013.