It was a win-win for Catherine Spanberger, 4, on Election Night.
She got to stay up way past her bedtime, and her mother got elected to Congress!
The little girl then stole some of Abigail Spanberger's spotlight when adorable pictures emerged of her playing at her mom's feet behind the podium during Spanberger's victory speech.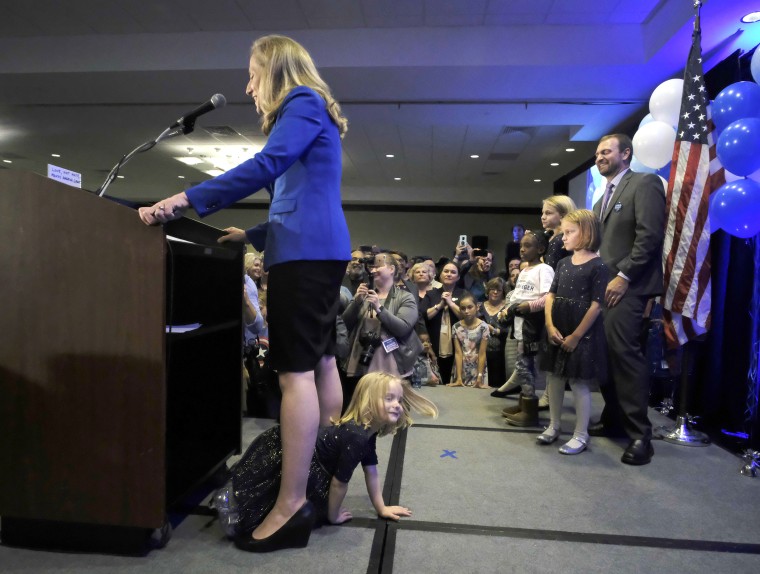 The sweet scene came at an election night rally after Spanberger, 39, defeated two-term Republican Congressman Dave Brat to win Virginia's 7th Congressional district seat.
She took the stage to cheers from supporters at the Westin Richmond Hotel in Richmond, Virginia, while joined by her husband, Adam, along with daughters Claire, 10, Charlotte, 7, and a rambunctious Catherine.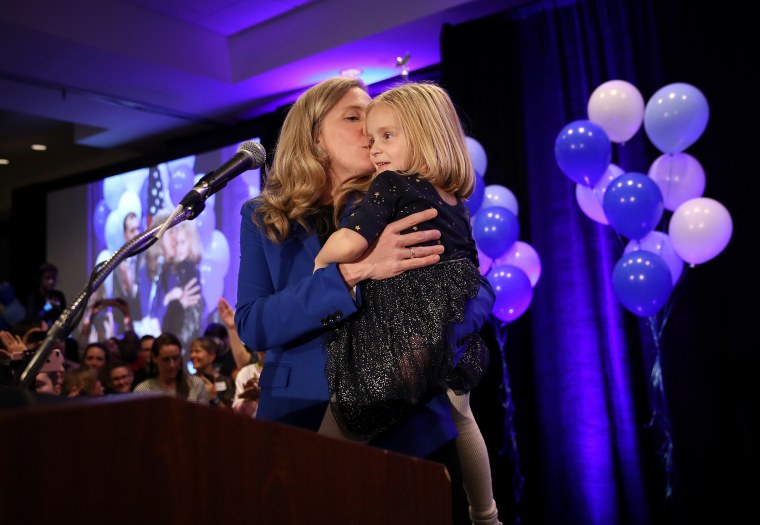 Catherine's playfulness on mom's big night had plenty of people cheering.
Spanberger is a former CIA operative who recruited spies for the agency and also served as a postal inspector and the leader of a Girl Scout troop with her three daughters, according to The Washington Post.
She made sure to give Catherine some face time in front of the crowd on Tuesday when she finished her victory speech by picking her up from behind the podium and holding her as her supporters cheered.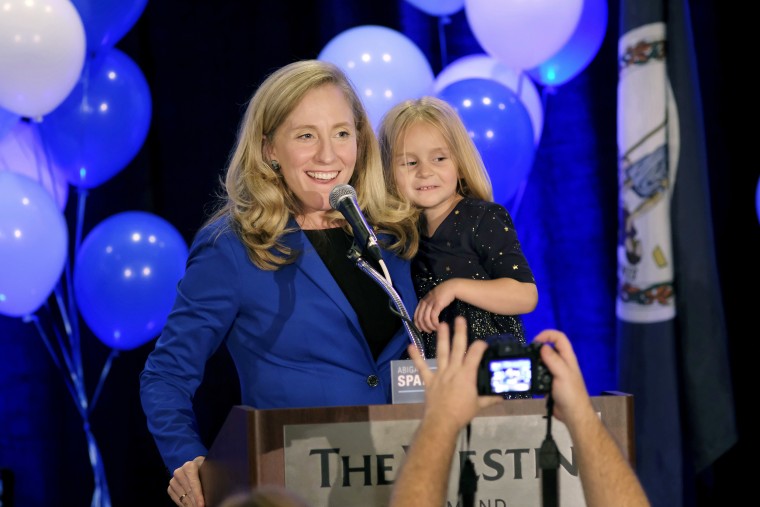 Spanberger is used to getting upstaged by Catherine while at the podium at this point. The little girl was dancing around and hopping with joy on stage when Spanberger accepted the Democratic nomination in June.
Maybe in a couple decades it will be Catherine at the podium, inspired to run for Congress by her mom!